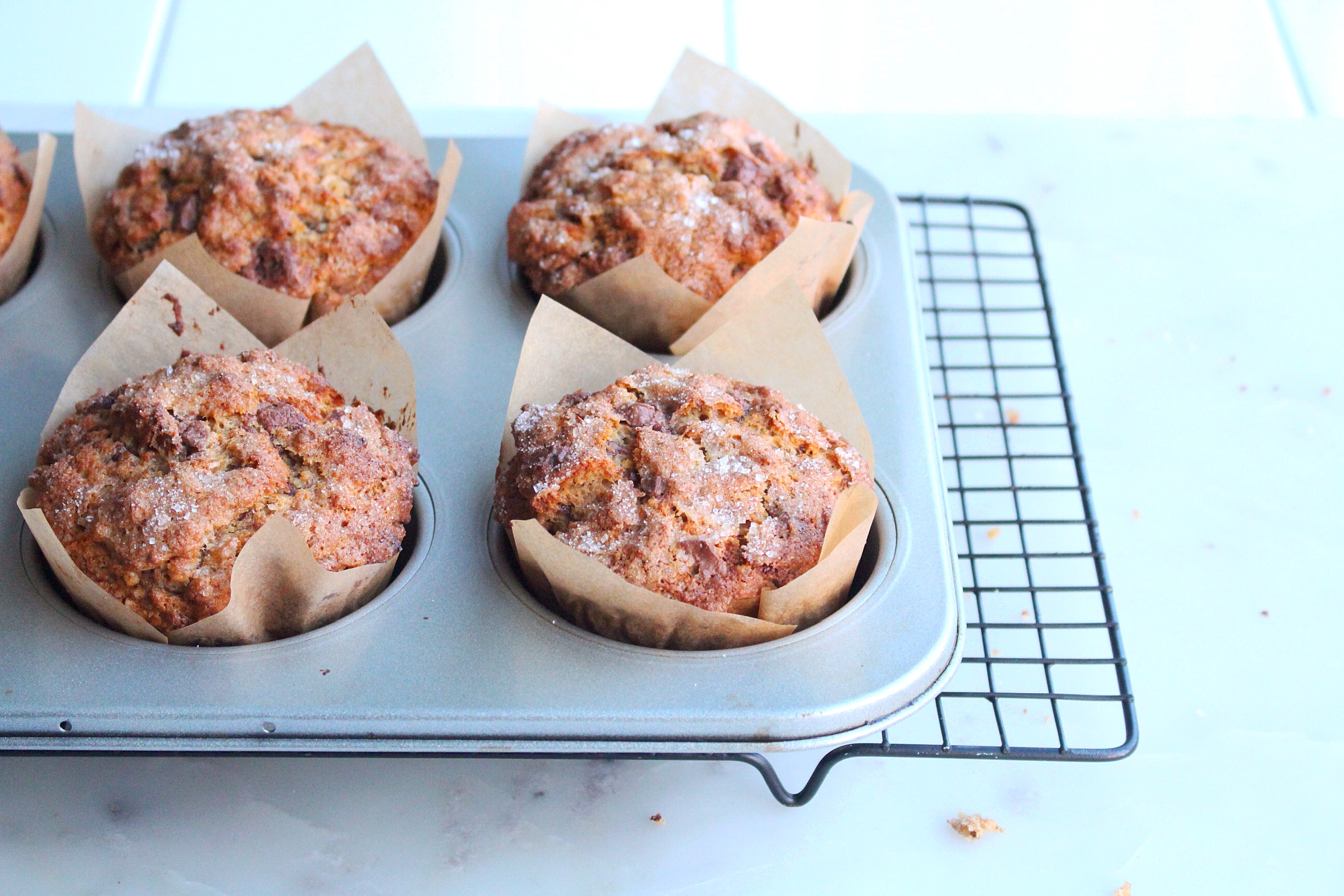 Uhmm yeah,  you read that correctly – I said Peanut Butter. Banana. Chocolate Chunk. Muffins… Yeah baby.
Now I know what you're thinking…  "enough said" – am I right? I mean honestly, the title says it all. If I was reading this post title on another bloggers site, they would have had me at peanut butter – no further explanation needed.
Are we on the same page about peanut butter here? For me peanut butter has never needed any kind of justification. But I guess that's just because I am a peanut butter addict. Seriously, if a group called peanut butter addicts anonymous existed, I would be a member.