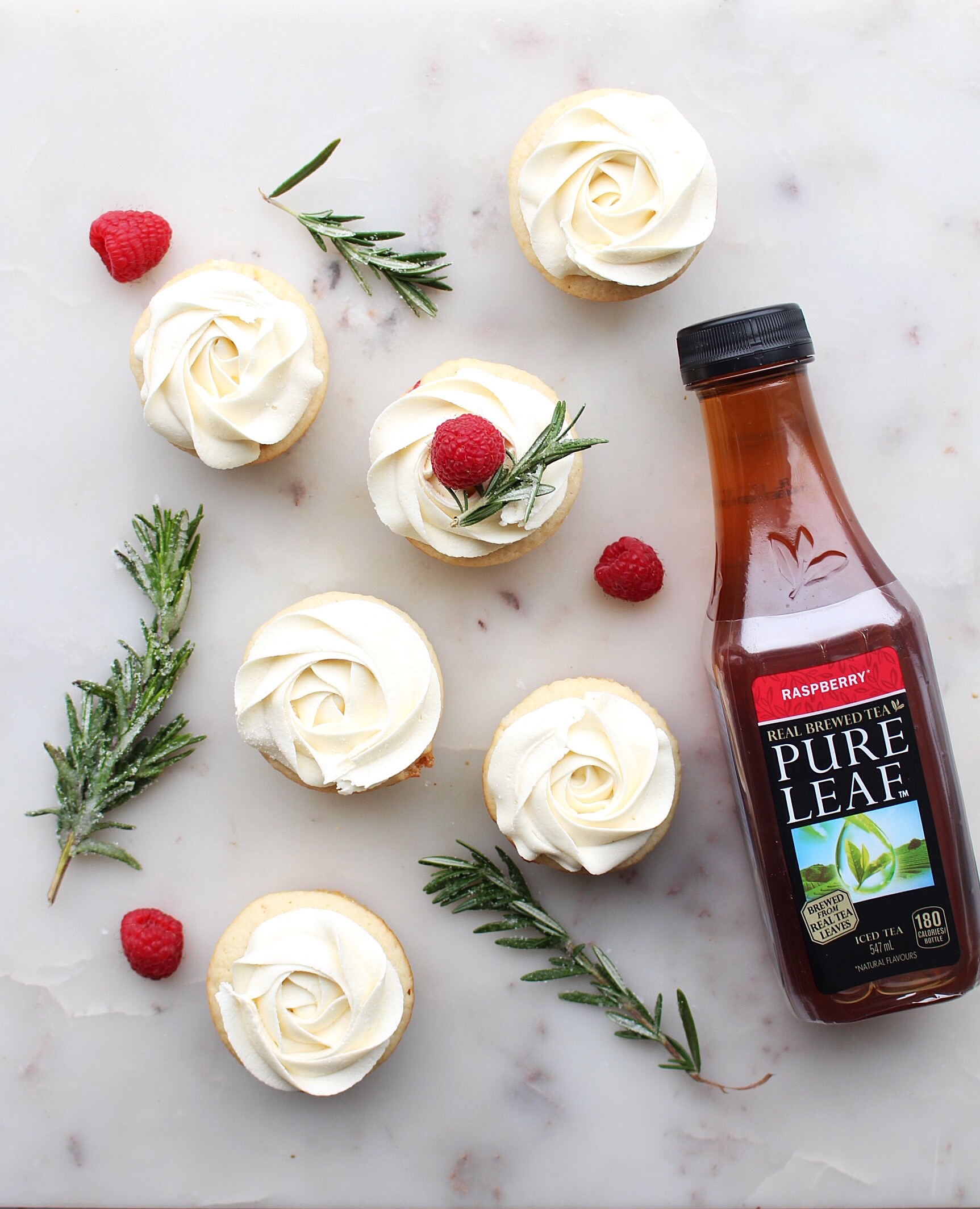 Hello friends! I hope you are all enjoying the holiday season & all of the delicious homemade cooking and baking that comes along with it!
As I have mentioned before, holiday baking is one of the biggest joys in my life. I just love baking with all of the warm spices and vibrant colours that come with the season.
So naturally when Pure Leaf reached out to me about teaming up to re-create one of their recipes for the holiday season, I could not have been more excited. I immediately knew my recipe would have to include my favourite Pure Leaf Raspberry Iced Tea! Then because in my mind white chocolate and raspberry are pretty much a match made in flavour heaven; these Raspberry Tea Cupcakes with White Chocolate Frosting were a recipe choice that was nothing short of a dream come true.