---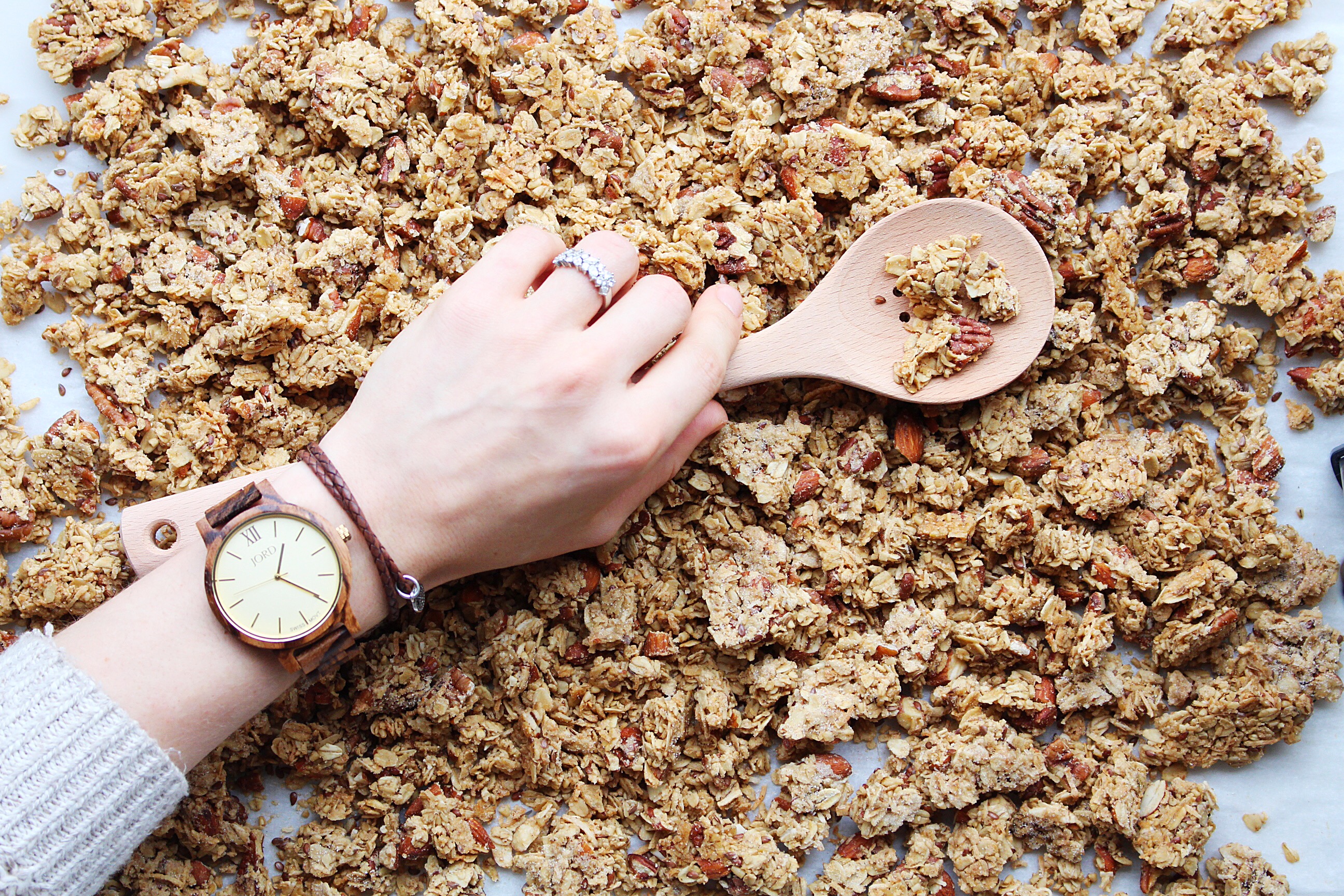 Happy Friday lovelies!
My goodness it feels like it's been a while since I sat down here and shared something new with you guys, so I am so happy to finally be doing this! We're in for a bit of a rainy weekend here in Vancouver so I have some pretty big plans to finally share ta new recipe with your guys. After I'm through here, my kitchen will probably turn into something of a baking factory – as it often does on weekends when I have a bit of free time.
Fall is in full swing over here in Vancouver, so it's safe to say I'm officially craving warm, comforting flavors & hearty snacks to get me through the chilly days. I always keep this Maple Pecan Granola stocked in our pantry at this time of year because one of Cole and I's favourite things to snack on throughout the day is granola – and this granola is chock full of pecans, almonds, oats and maple goodness. So basically it's downright irresistible to us.