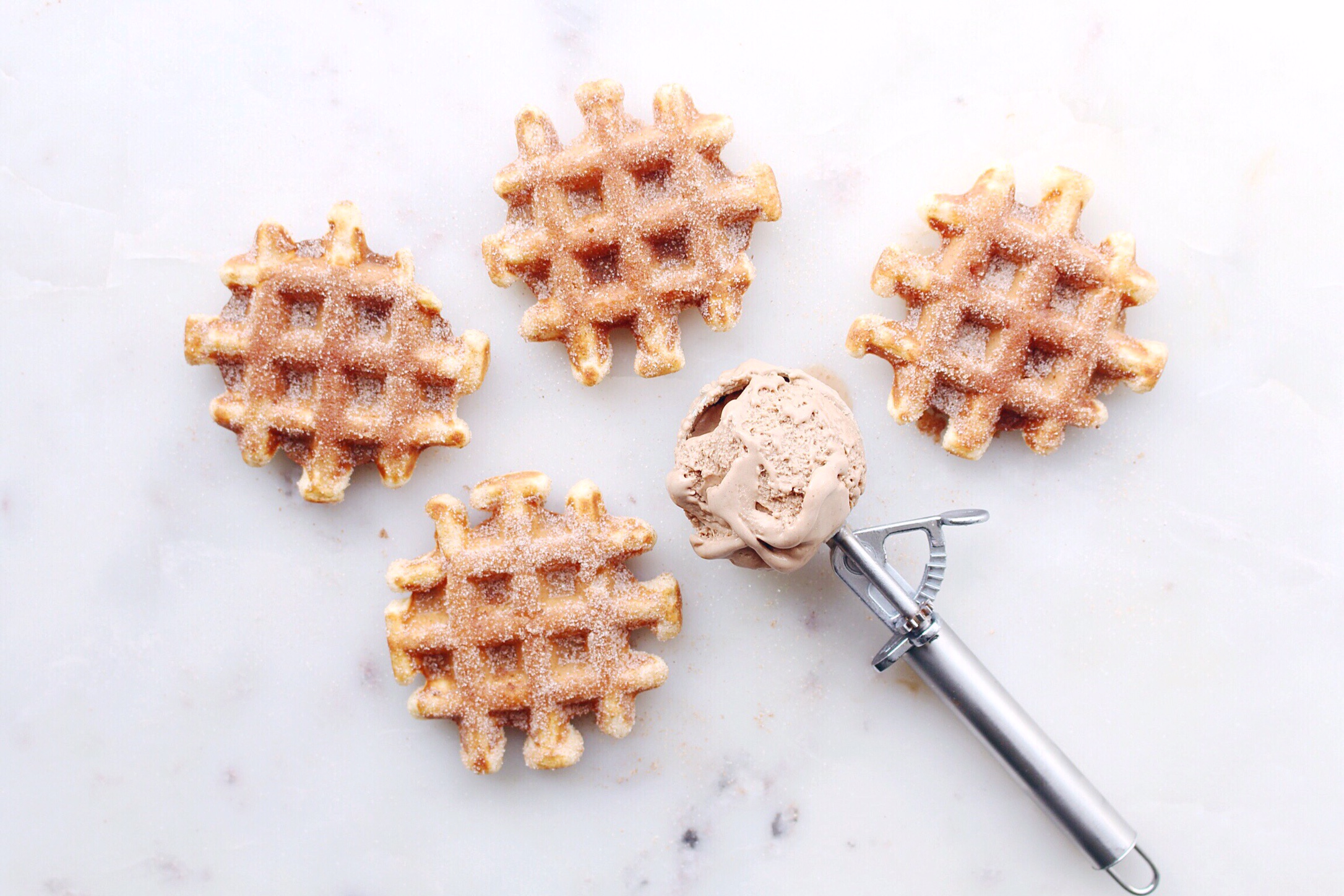 Happy Wednesday lovelies! I love Wednesdays don't you? It's always exciting to me when we get to the mid-point of the week, because It's at this point that I start to get super stoked for the weekend, and it's looking like it's going to be another sunny one this week here in Vancouver, so I really can't wait!
In light of the return of fabulous weather and upcoming weekend vibes – I think we are due for a little mid-week celebration don't you? So glad we agree on this – And what better way to do up a mid-week celebration, than with some breakfast for dinner tonight?
Are you a breakfast for dinner fan? Cole and I are all about the breakfast for dinner –  and especially so when it's in the form of these Frosty Cinnamon Sugar Waffles… mhmmmm we went there.