I love matcha. I am always up for a good matcha latte, smoothie or ice cream; I just love the fresh, subtle green tea flavour it brings to the table. Of course my absolute favourite way to consume matcha is when it's been added to a homemade baked goodie of some sort – particularly when said baked goodie includes chocolate in some shape or form, because chocolate & matcha are pretty much a match made in flavour heaven.
So when Aiya America Matcha reached out to me to partner up for a recipe post with their Cooking Grade Matcha – I couldn't wait to bake up something chocolatey & delicious with their matcha!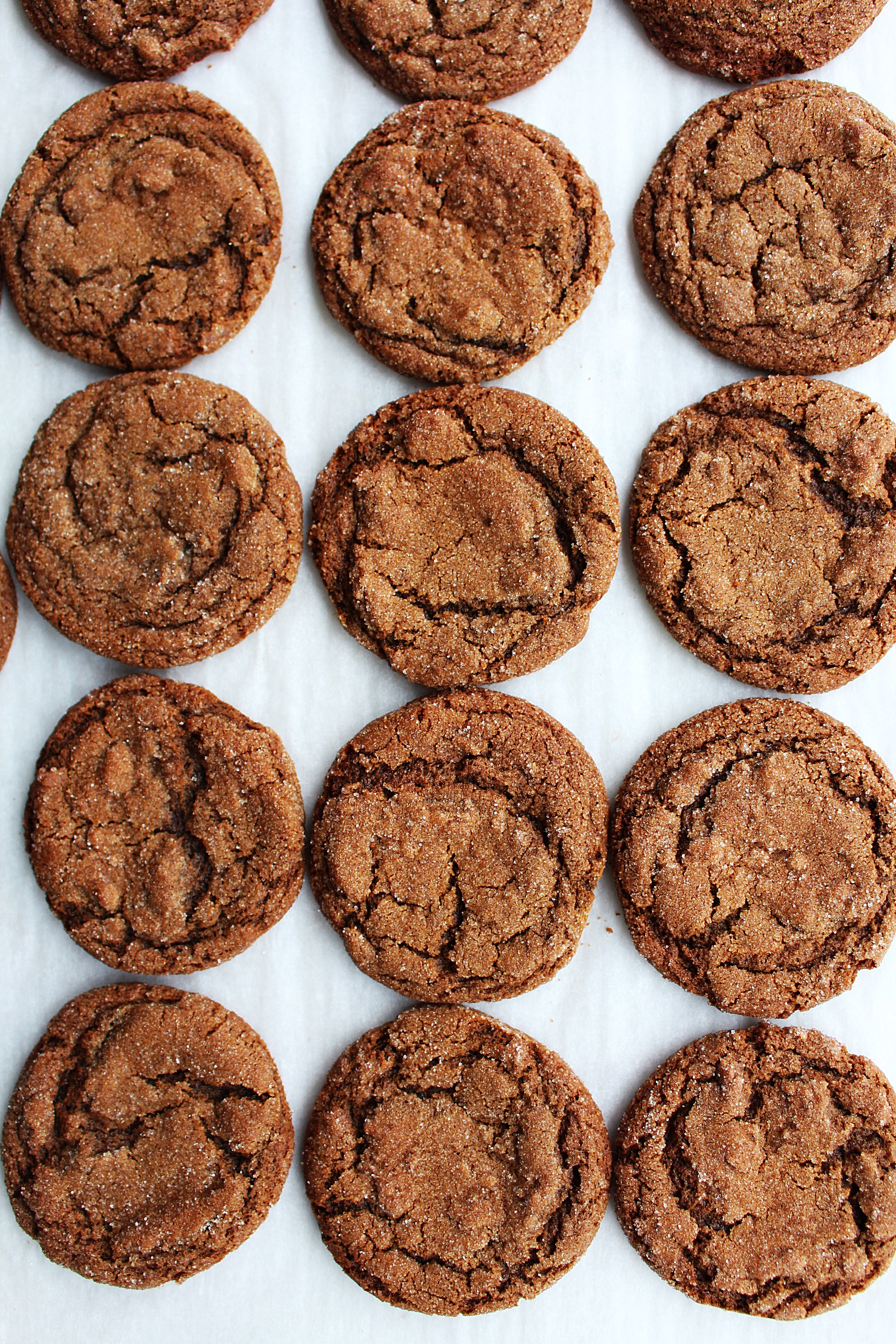 Another flavour pairing I think is absolutely divine with matcha are warm spices like cinnamon, ginger and nutmeg; and because I have been dying to make some spice cookies – these Cocoa Ginger Cookies with Matcha Buttercream just felt like the right thing to do.
On their own these Cocoa Ginger Cookies are so soft, chewy and have amazing spice without it being too overwhelming. So do your best not to eat all of the cookies before you frost them, because when paired with this Matcha Buttercream, they are absolutely to die for.
Not to mention matcha creates the most beautiful (and natural) vibrant green colour to your baking & offers all kinds of amazing health benefits. So basically you can eat these Cocoa Ginger Sandwich Cookies completely guilt-free right…….??? 😀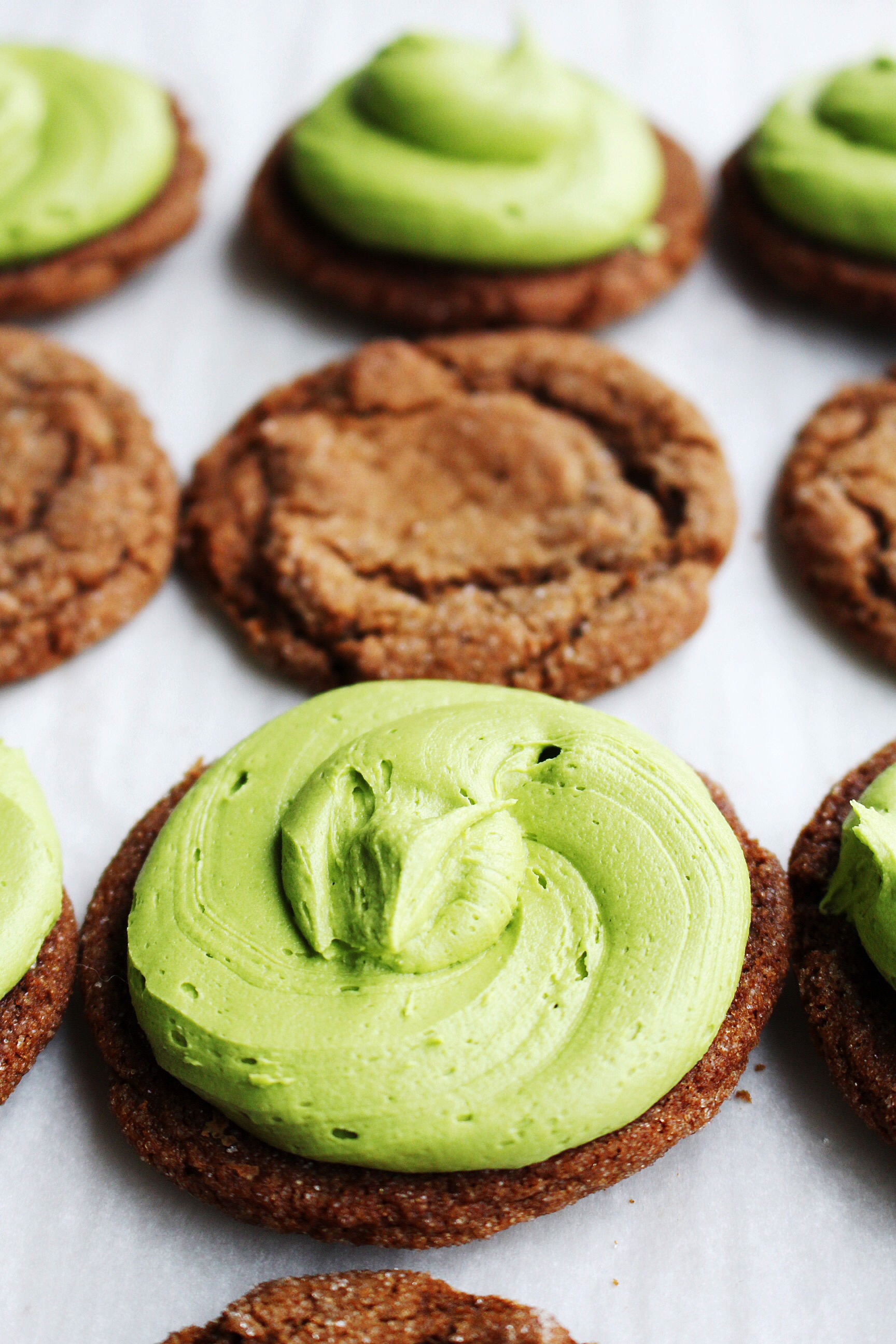 And on top of all of this Sandwich Cookie goodness – Aiya America wants to give you a coupon code for 10% off anything in their store exclusively for you! How awesome is that!?
The coupon code is "thesweetandsimplekitchen" & it is valid until December 28, 2016 🙂 So if you are as stoked about these Sandwich cookies as I am, but you need to be hooked up with some amazing matcha – check out their online shop here!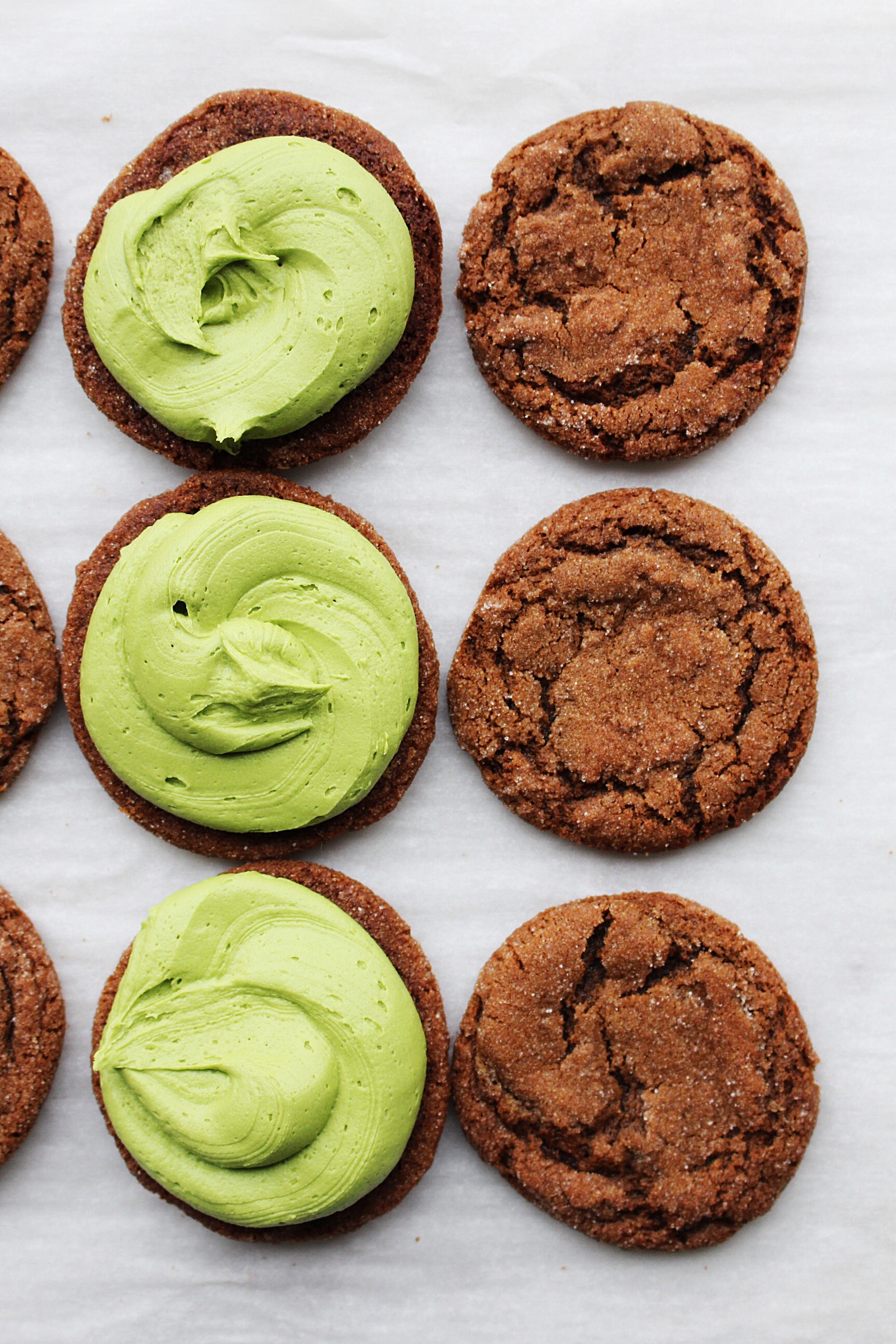 So I wont make you wait one second longer for the recipe. I hope you love it as much as I did!
Happy matcha baking!
KP xoxo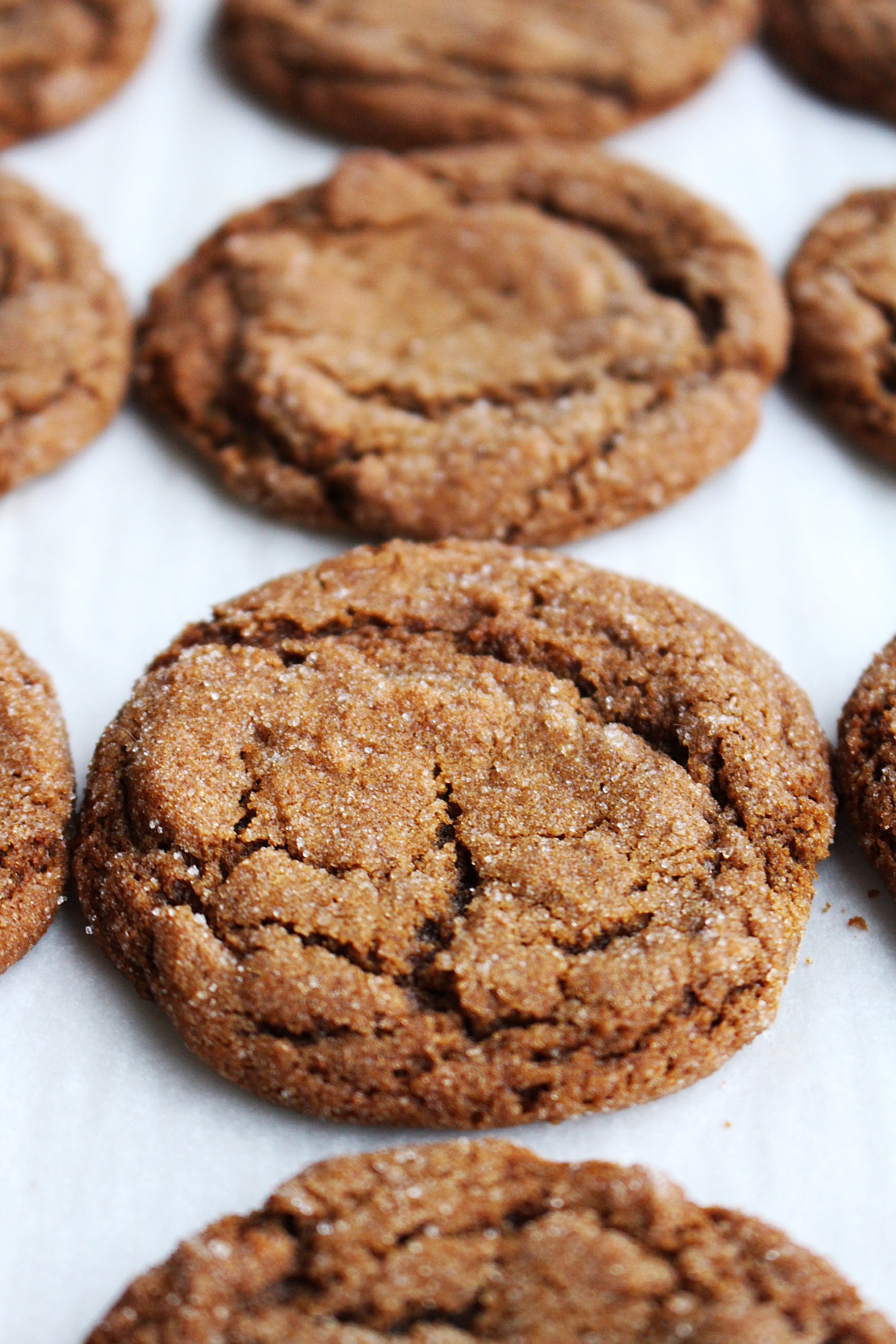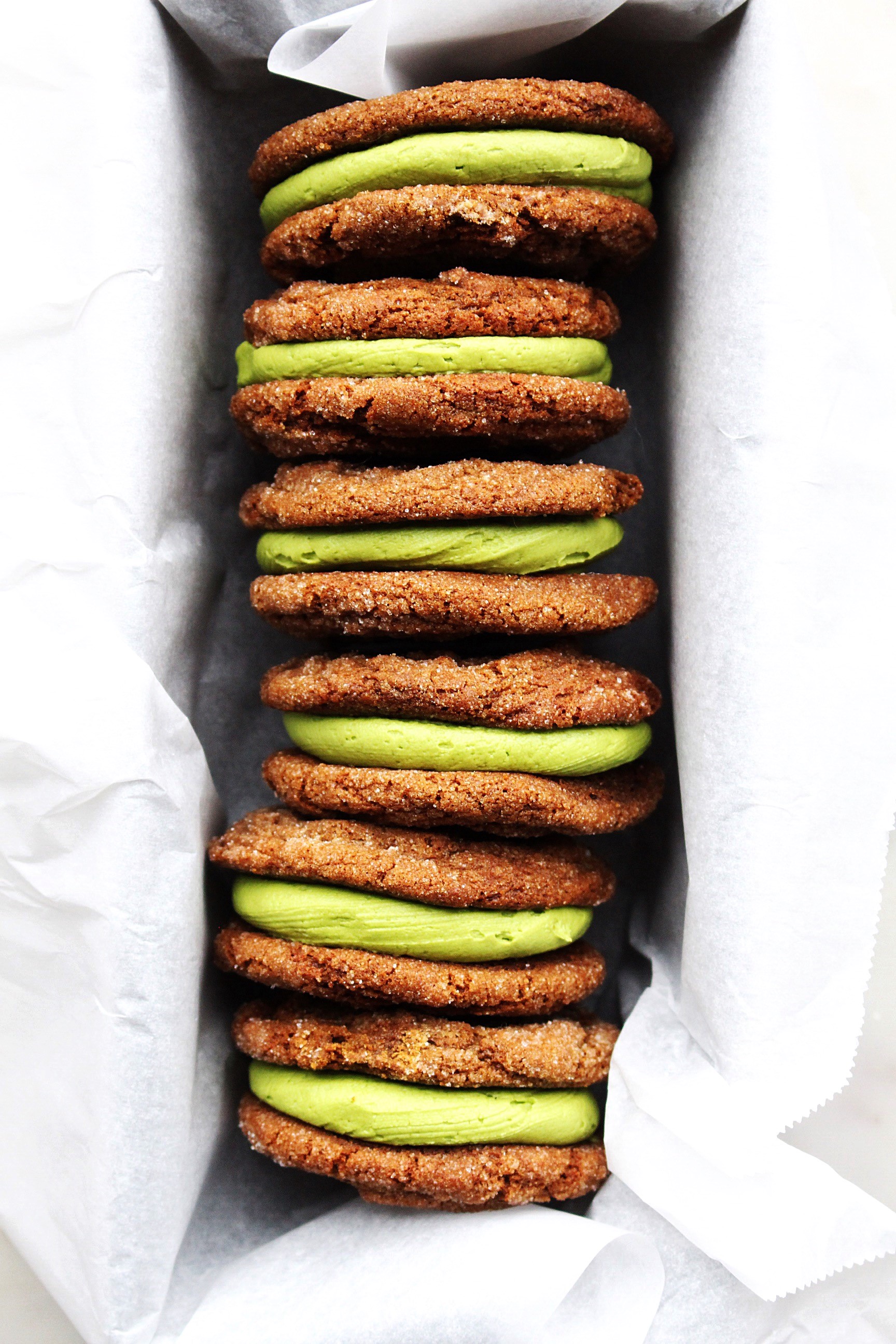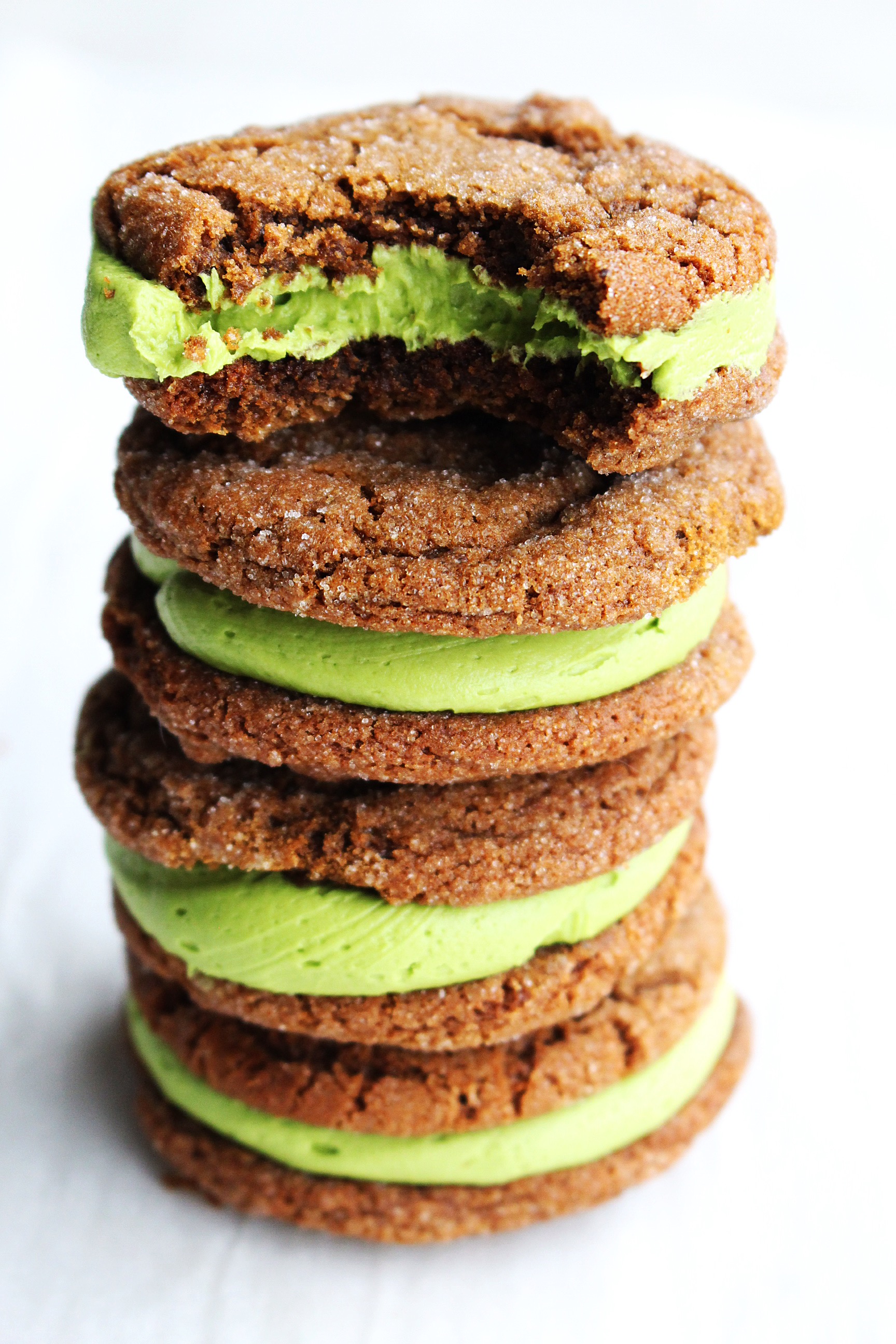 Cocoa Ginger Cookies with Matcha Buttercream
Things you need…
Cocoa Ginger Cookies
3/4 cup butter, softened
1/2 cup granulated sugar
1/2 cup dark brown sugar
1/4 cup molasses
1 egg
2 tsp vanilla
2 cups all purpose flour
2 tbsp cocoa powder
2 tsp baking soda
1 tsp cinnamon
1 tsp ginger
1/4 tsp nutmeg
1/8 tsp cloves
1/2 cup granulated sugar (for rolling)
Matcha Buttercream
3/4 cup butter, softened
2 1/2 cups icing sugar
2 tsp vanilla
1 tbsp matcha powder
How to make…
Cocoa Ginger Cookies
Preheat your oven to 350 degrees (convection if possible) and line 2 cookie sheets with parchment paper; Set aside.
In a large bowl, beat together butter, granulated sugar and brown sugar with an electric mixer until pale and fluffy. Beat in eggs, molasses and vanilla until just combined.
In a separate bowl, whisk together flour, cocoa powder, baking soda, ginger, nutmeg, cinnamon, cloves and salt. add in three stages to wet ingredients beating on low until well combined.
Spoon 1 tbsp of dough out onto prepared baking sheets, fitting 12 to a sheet. Roll dough balls in granulated sugar to completely coat and set back on the baking sheet.
Bake in preheated oven for 9-11 minutes or until tops are crackly, edges are golden and beginning to firm to the touch. Remove from oven and allow to cool for at least 10 minutes before serving.
Matcha Buttercream
In a medium bowl, cream the butter with an electric mixer until fluffy. Add in the icing sugar 1/2 cup at a time, beating well after each addition. Add in vanilla and beat until pale and fluffy – about 2 minutes. Add in the matcha powder and beat for an additional minute until completely incorporated.
Once the cookies have cooled completely spread the buttercream onto the bottom of one cookie and top with another cookie. Repeat the process until all cookies are filled.
Enjoy!