You guys… these cookies. I die.
I think you guys know we well enough now to know that I am a sucker for a cookie with a crackly top – like the very sight of crackly cookies makes me weak in the knees. So needless to say these cookies are pretty much what dreams are made of for me.
Crisp crackly edges, with a gooey, chewy, brownie-like texture on the inside; these cookies are simply too good to stop at one… or two, or three… okay you get the picture. So I basically ate a whole tray of these cookies – but they were beyond delicious so what's the problem?

Not only am I a sucker for a crackly cookie, but I am also a sucker for anything chocolate-hazelnut flavoured. Is it just me or is that flavour combo basically irresistible? I can't get enough of it. Add in a hint of espresso to that combo, and you have literally created my kryptonite.
Basically I am powerless against these cookies. They are my new obsession & I can't wait for you all to give them a try!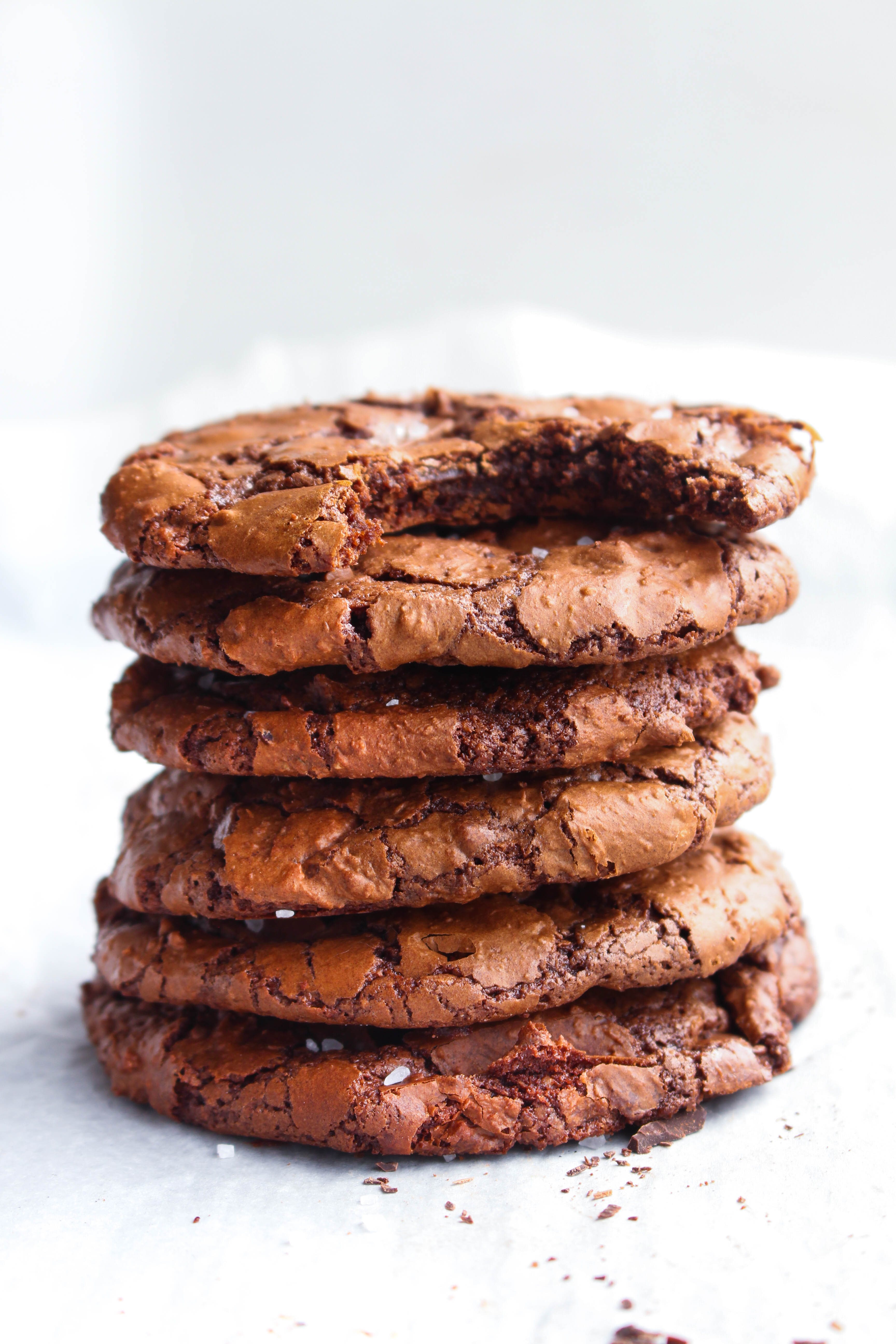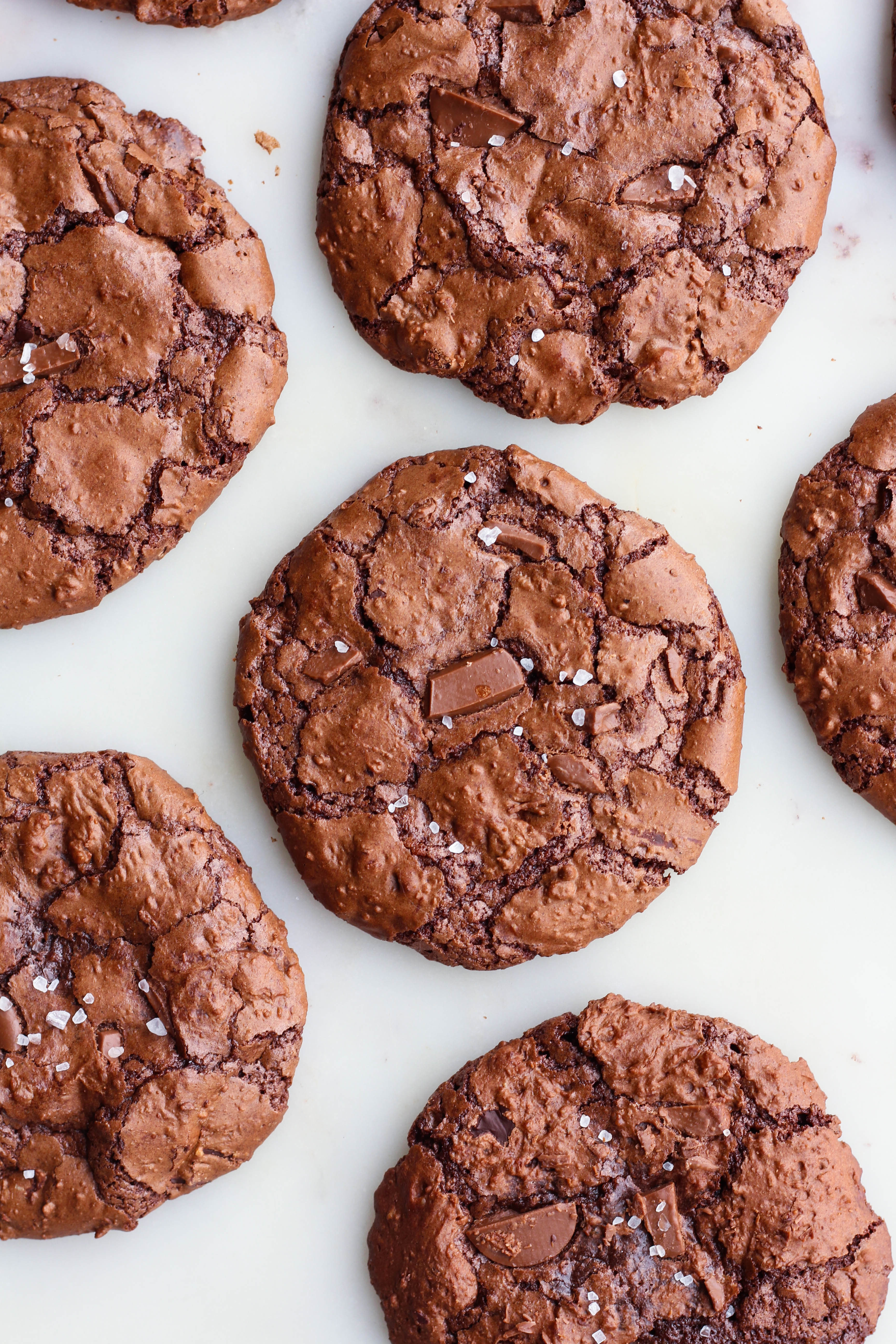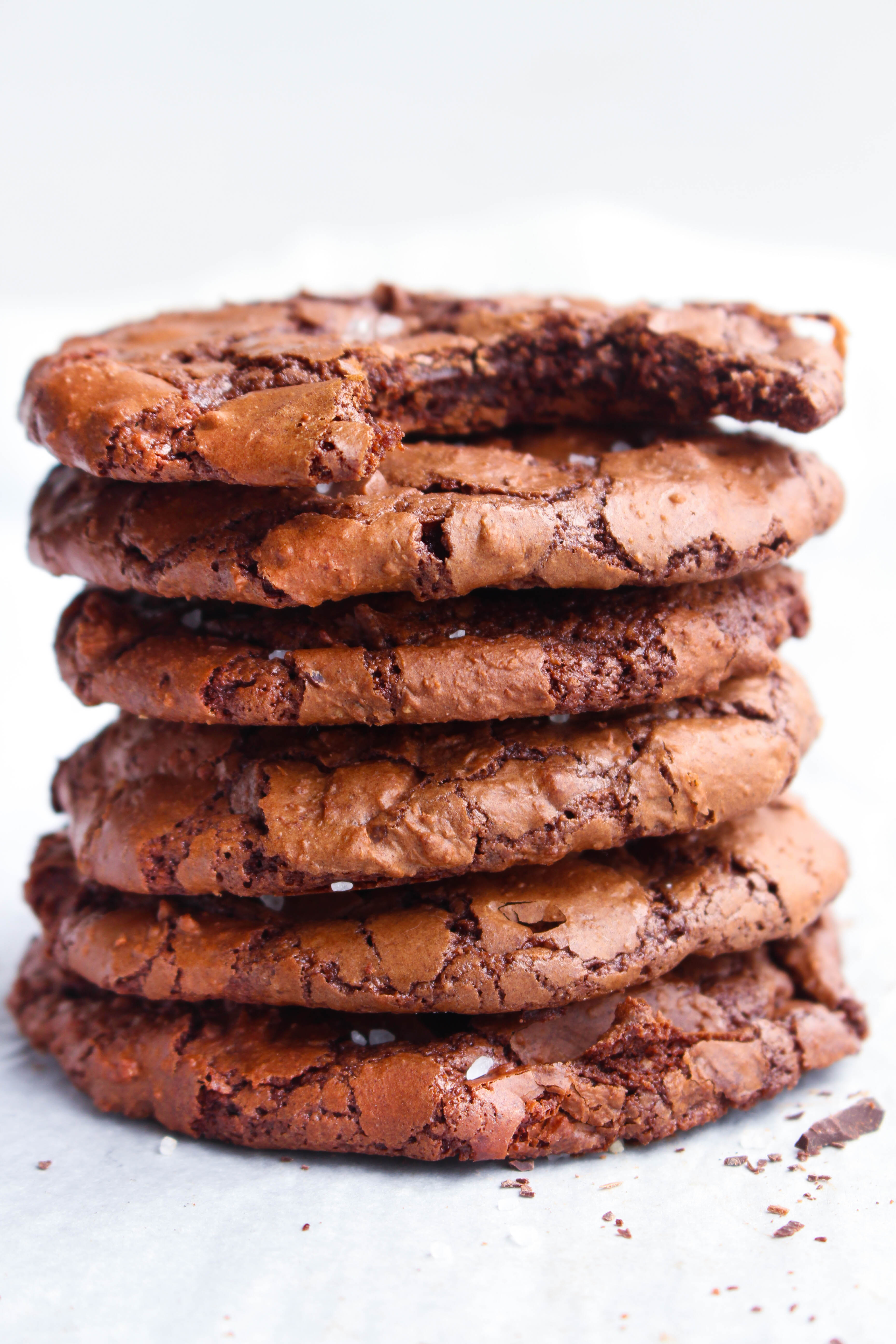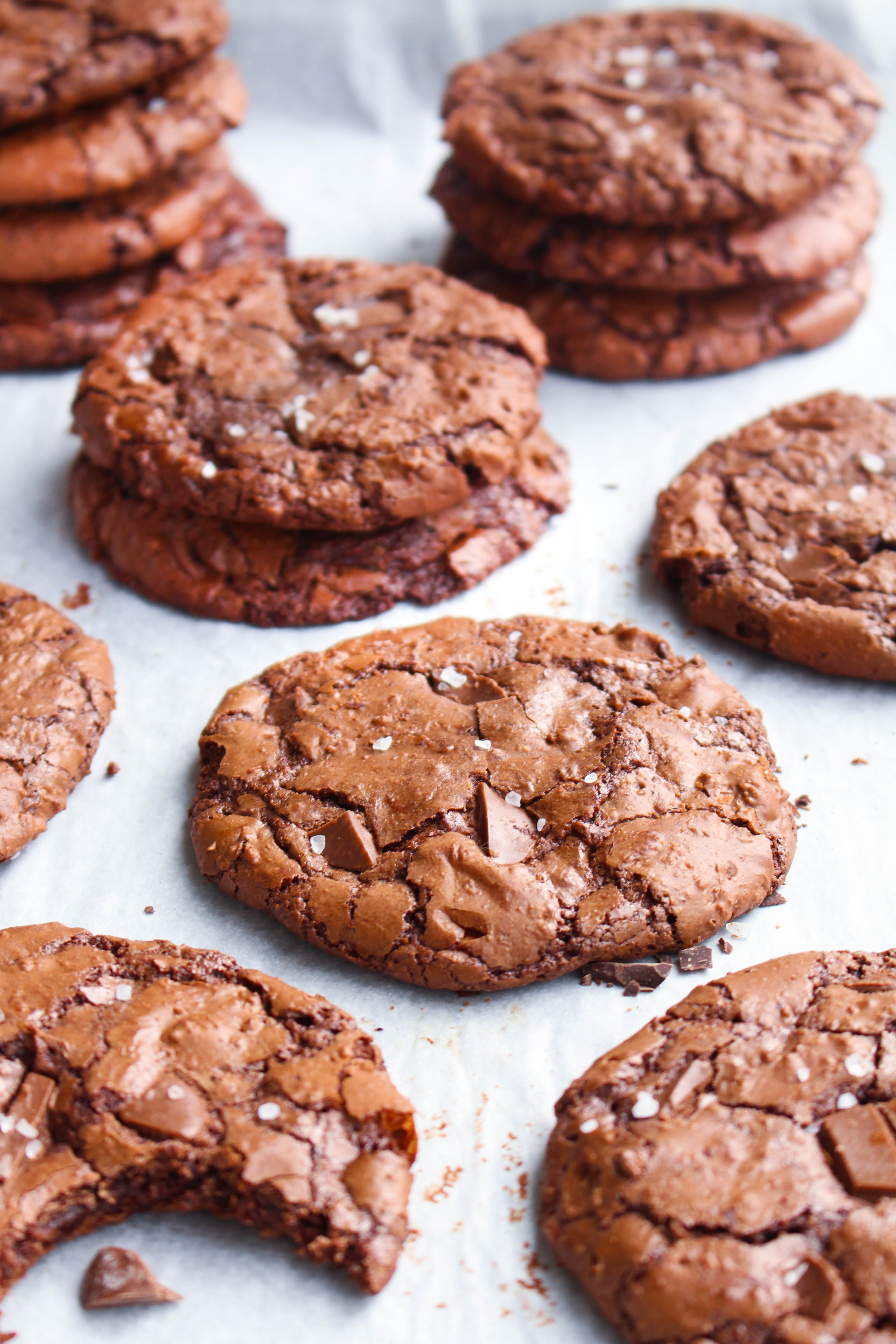 Flourless Chocolate Hazelnut Mocha Cookies
Makes:18-20 large cookies
**Recipe adapted from Cooking Classy Flourless Chocolate Cookies
Things you need…
1/4 cup butter, softened
3 cups powdered sugar, separated
2/3 cup unsweetened cocoa powder
1 cup hazelnut meal (I used Bob's Redmill)
1 tbsp espresso powder
1/2 tbsp cornstarch
1/4 tsp salt
2 large egg whites
1 large egg
2 tsp vanilla extract
1/2 tsp almond extract
1/2 cup dark chocolate chips
1/2 cup milk chocolate chips
How to make…
Preheat oven to 350F. Line two baking sheets with parchment paper & set aside.
In a medium bowl, whisk together 2 cups of the icing sugar, cocoa powder, hazelnut meal, espresso powder, cornstarch, and salt; set aside.
In a large bowl, cream together butter with remaining 1 cup of the powdered sugar. Add in egg / egg whites and beat until smooth and creamy. Mix in vanilla and almond extract. Add in remaining dry ingredients and beat until smooth. Fold in chocolate chips.
Use a cookie scoop to spoon out heaping tablespoons of batter onto your prepared cookie sheets – 6 per sheet as they will spread. Place pan in the center of your oven and bake for 10-12 minutes or until the cookies are crackled and edges are set. Remove from oven and allow to cool 5-10 minutes on a cooling rack.
Enjoy!