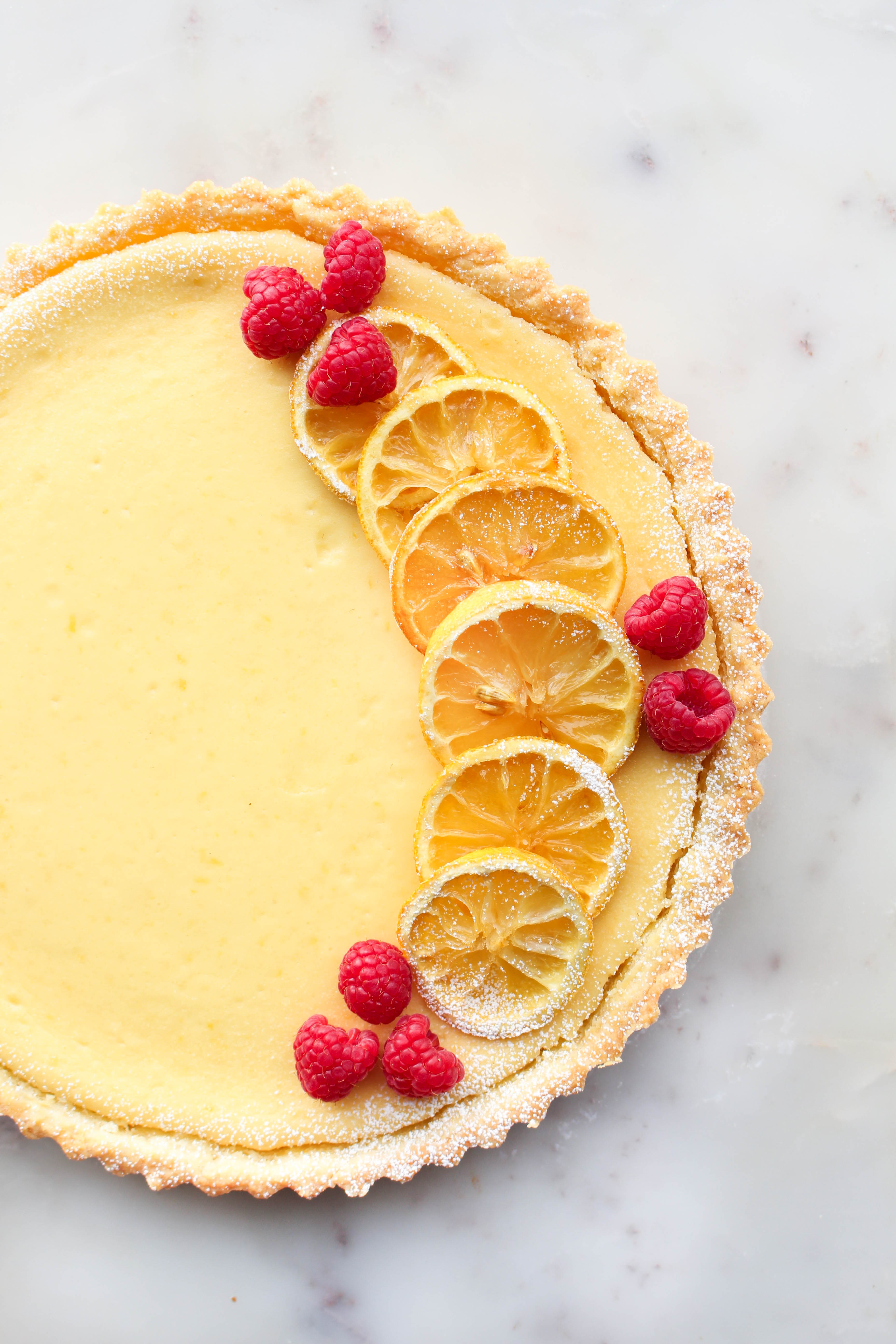 Fact: This is my first blog post in almost a month. Clearly I am the worst "blogger" ever.
Truth: I have been feeling totally un-creative lately… is that a word un-creative? Probably not – let's go with un-inspired instead. I have been feeling totally un-inspired. I feel ridiculous saying this by the way. I mean how silly is it that I couldn't even manage to post a recipe for a simple batch of cookies in the span of a month? But seriously don't ask me that, because I don't have anything close to a good answer to that question.
So instead I thought this might be a good time for some real talk today… how do you feel about that? No worries if you're not into it, you can always skip down to the recipe – I won't be offended. But for those of you who are still with me, here goes…
Real talk: Sometimes I really can't help but feel like my life has become a game of everyday survival, rather than the game of living. Does that make any sense? Like instead of going through you day enjoying everything that comes along, you are instead just waiting for it to be over?
You have no idea how guilty I feel saying that's how I feel sometimes – because I have so many things to be grateful for – but it's the truth.  It's a horrible feeling that leaves me feeling completely ridiculous, but it is one I have been struggling with a bit lately, leaving me a bit at a loss when it comes to blog posts.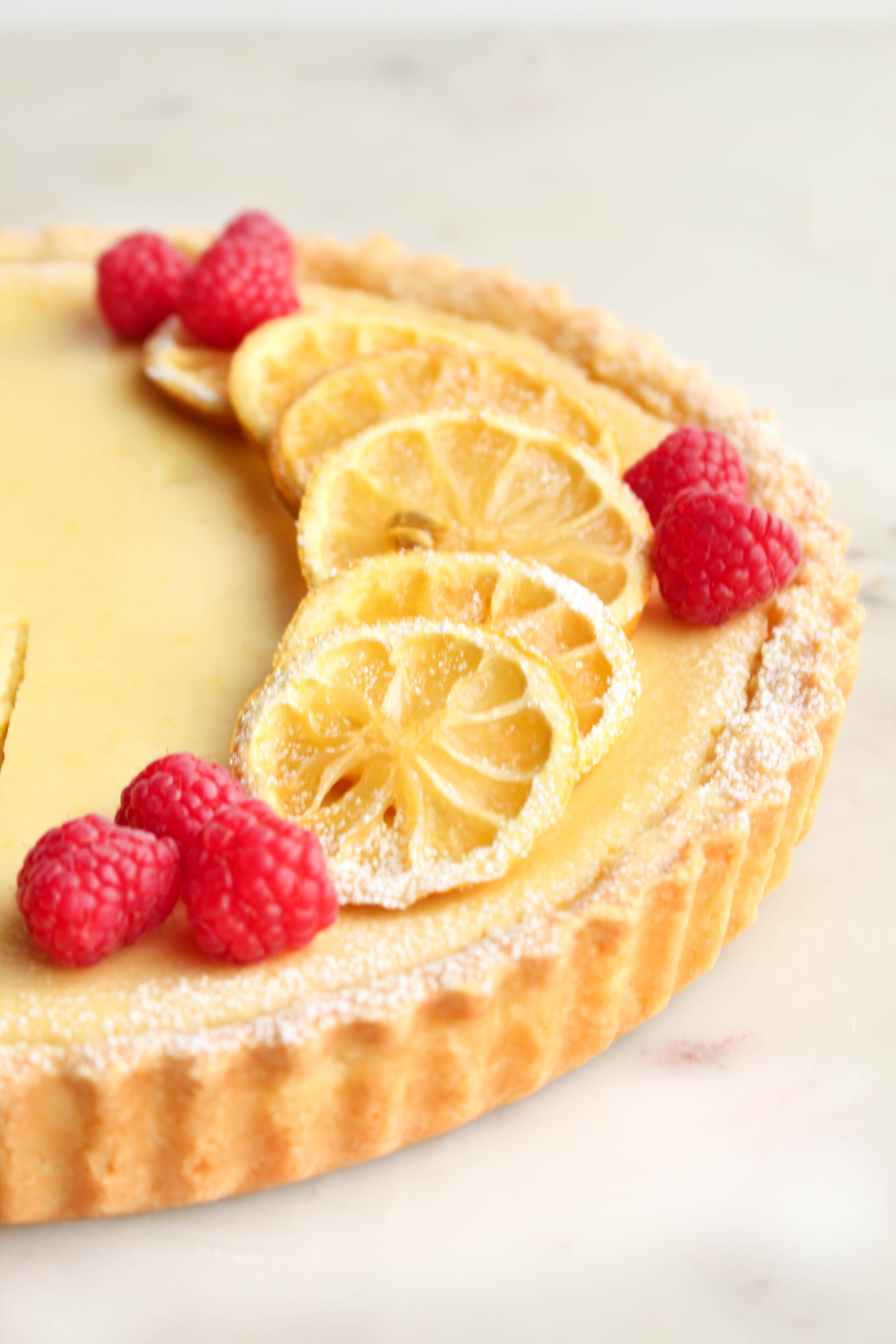 Anyways, no matter how ridiculously down I'm feeling, I can always count on finding happiness & comfort in baking; particularly when I work with my hands.
I don't quite know what is about the act of gently working butter into flour with my fingers, in an effort to turn it into pastry dough, for a flaky pie or a buttery scone, that I find so soothing – but the fact of the matter is that this simple task has the ability to calm me for than anything else.
I don't know if it's the simplicity of being able to create food and knowing it will bring those to the people I share it with; or if it's just that these simple tasks allow me to finally unconsciously escape from the confusion & deafening questions that seem to relentlessly run on repeat in my mind day after day, despite my very conscious efforts to silence them on my own; but whatever the case, I am grateful that I have baking to turn to, and bring me back to a place of peace and sanity when I need it most.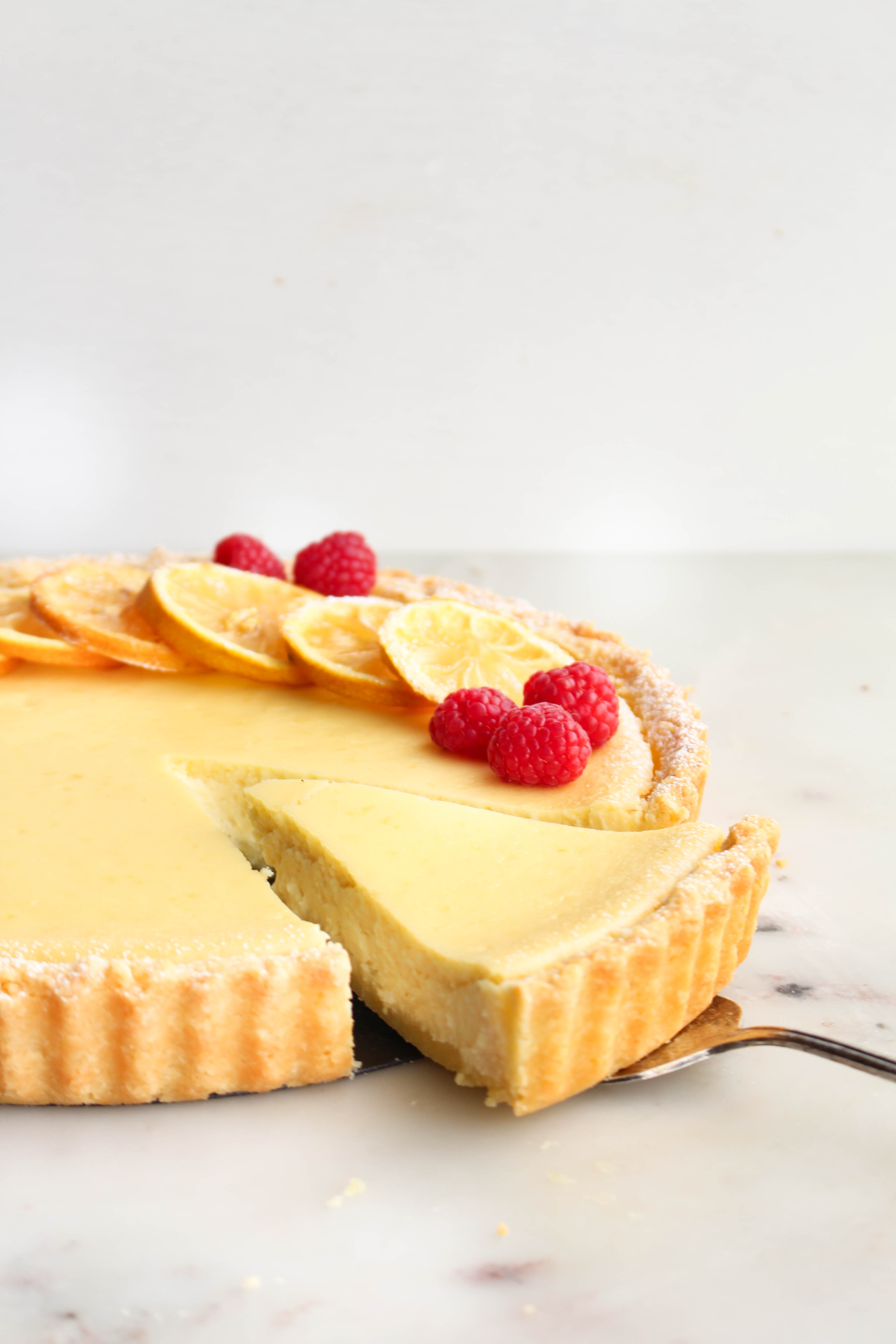 This is a lot of big talking for me & I'm super sorry if I totally just bummed you out, when all you really wanted in your life was the recipe for this delicious tart. But you guys have all become my family, and I just thought I would share a little piece of my heart with you all today in the hopes that you all will do the same, because I would love to hear from you.
Social media has a very cruel way of deceiving us into thinking that every-bodies lives are just peachy keen all the time; and despite the fact that we all know that everything can't possibly be that fantastic all the time, I think we are all guilty of letting it get the best of us sometimes – at least I know I am.
So I think more than anything, I just wanted you all to know that I am human & that even though the usual things that come out of my kitchen are delicious treats, full bellies and laughs; I also go through the regular ups and downs of trying to navigate my way through life – and if I'm being totally honest with you, I'm not the greatest at it. Hi my name is Kristie & I am an over-analyzing stress case, constantly doubting my abilities and I have very hard time not taking things to heart – due to above mentioned over-analyzing problem. Who else can relate?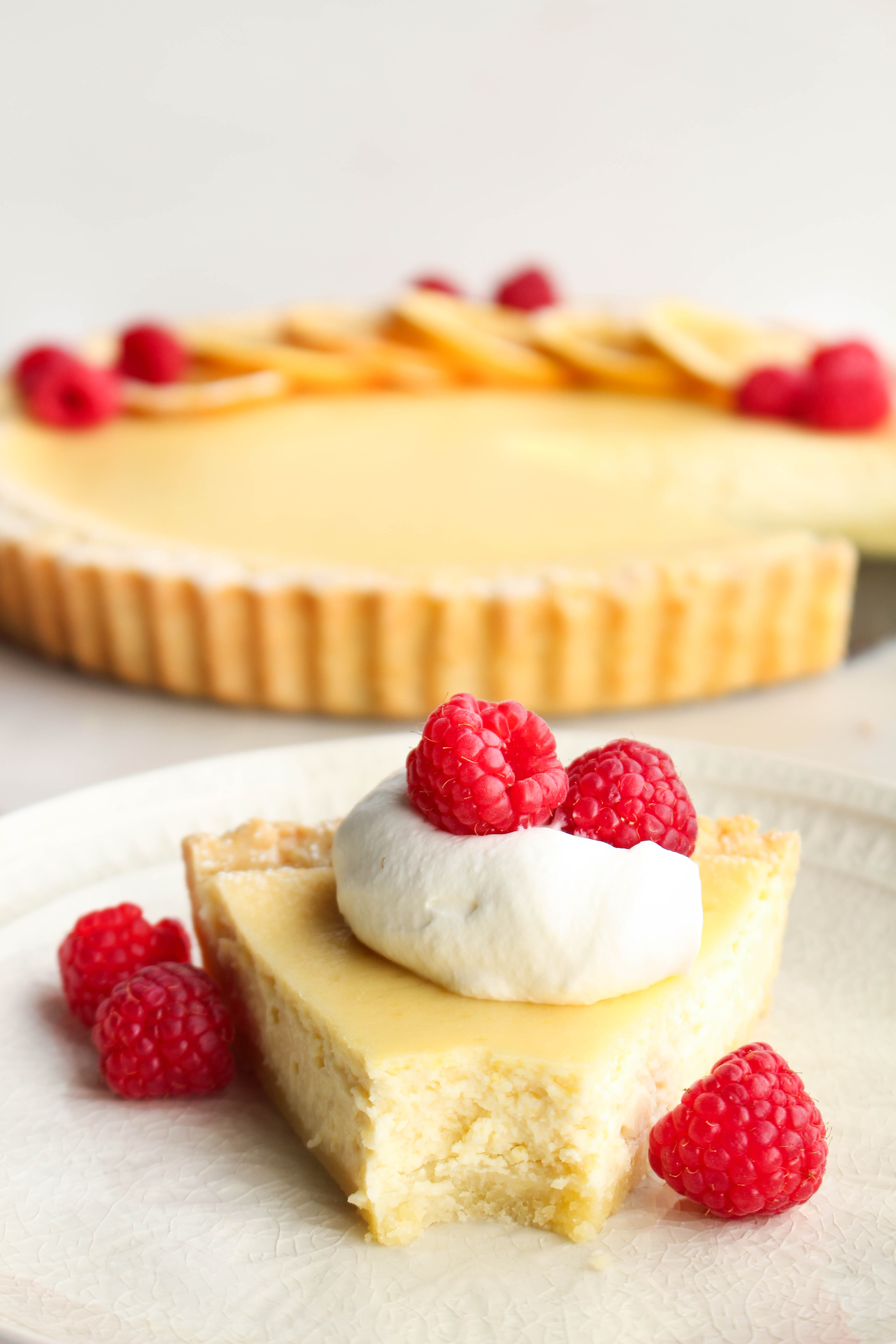 Anyways, it's just been one of those weeks friends & I really needed somewhere to vent. So thanks for your patience with my ramblings leading up to the fun stuff – aka this Lemon Cheesecake Tart, which is nothing short of da'bomb.
Just imagine if a lemon tart and a cheesecake had a baby , and not just any baby – like the most beautiful love child ever & you will have this tart.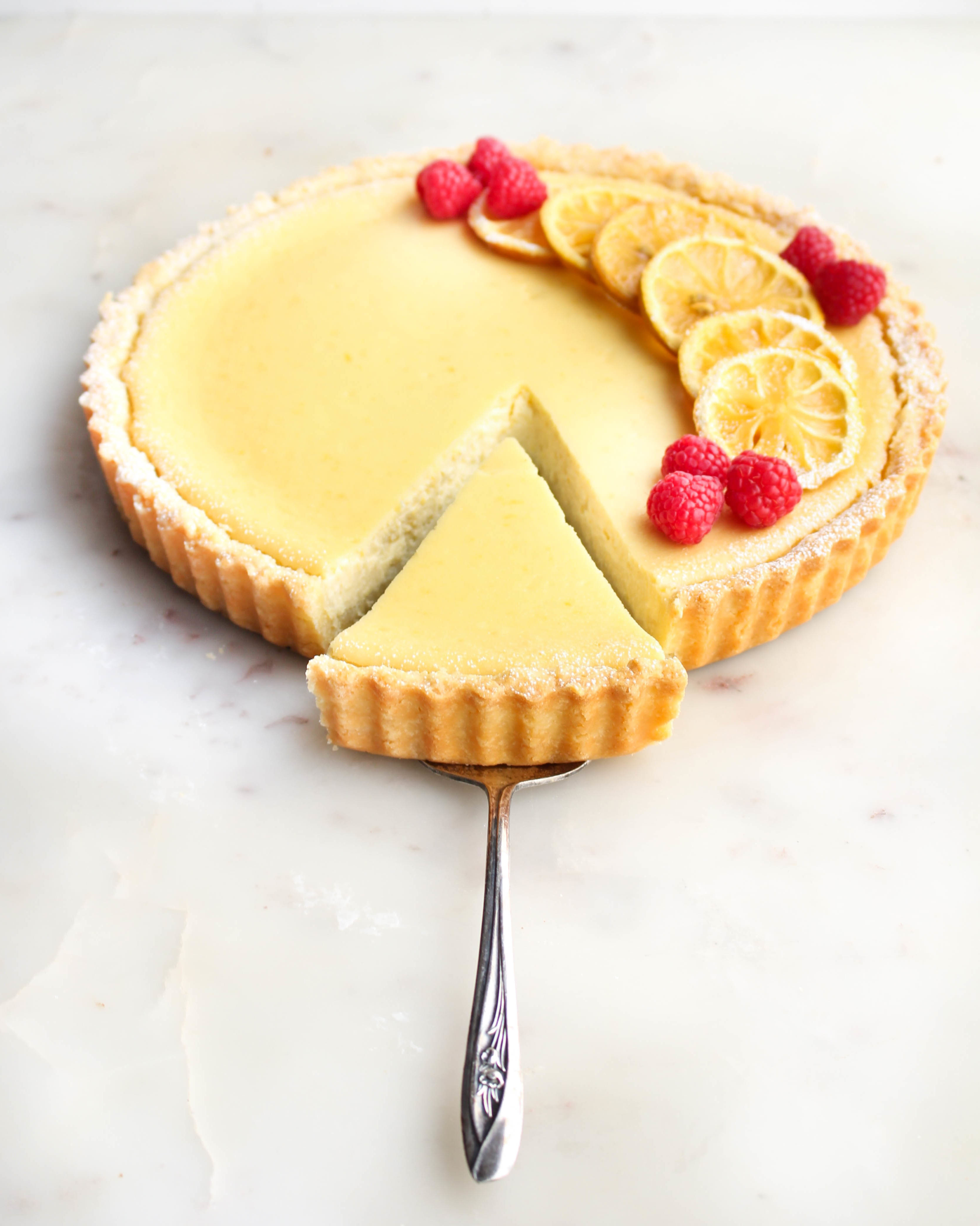 Truth be told, I had absolutely no idea what I was making when I started this tart. All I knew was that I wanted something lemon & and something creamy – preferably with a side of buttery, flaky pastry & thus this tart was born.
This was one of those rare baking experiments that actually ended up, not just working out, but being a total unexpected hit. Cole finished his slice in about ten seconds flat before demanding another, and when I brought a piece to my mom she immediately demanded that I share the recipe. And as for my opinion on this tart… well I ate a quarter of it straight from the pan… so… I think you know how I feel about it.
So here is the recipe lovelies & I hope you enjoy it as much as we all did.
Happy baking,
KP xoxo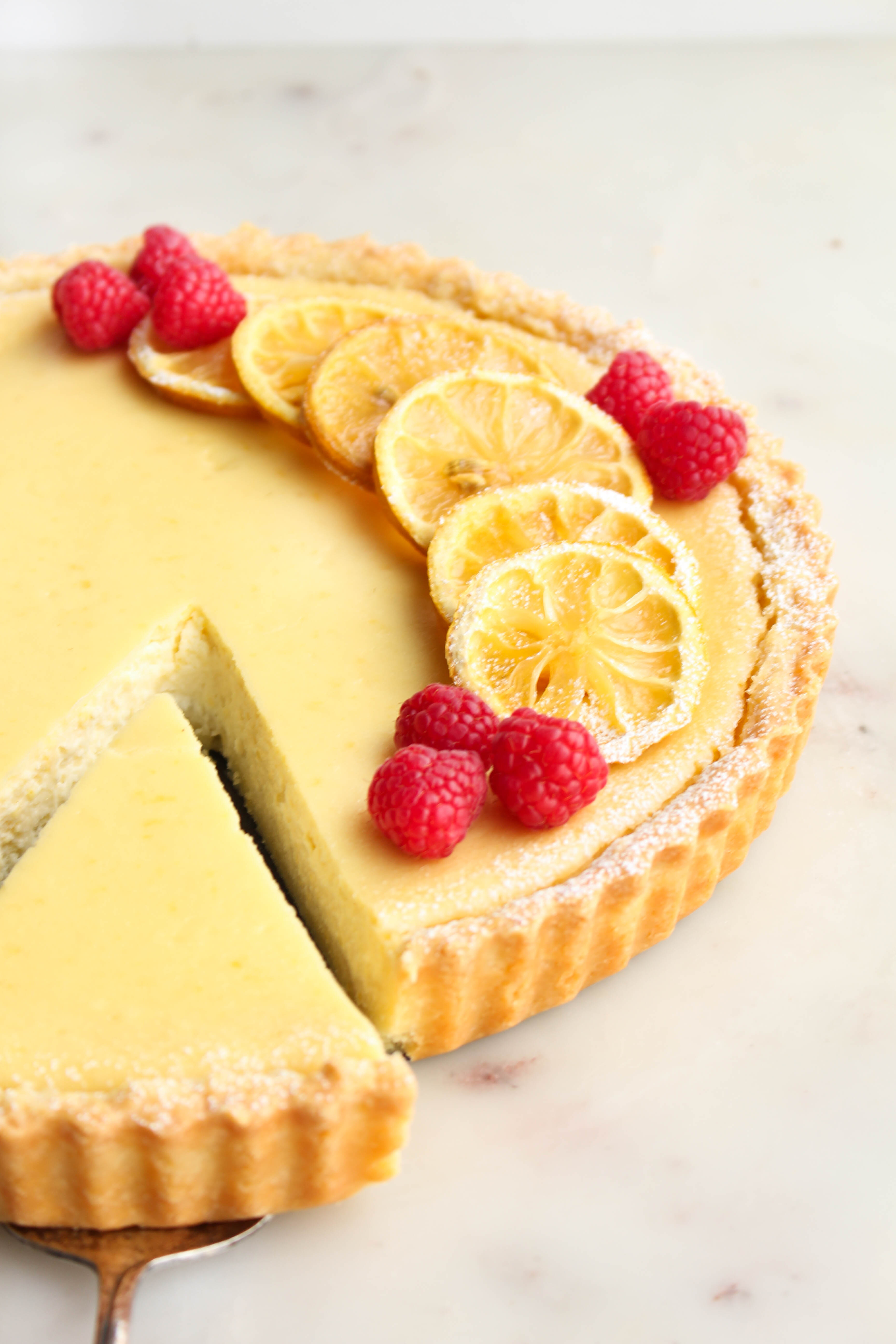 Lemon Cheesecake Tart
Things you need…
Sweet Shortcrust Pastry
1 2/3 cup all purpose flour
1/2 cup granulated sugar
1/4 tsp salt
2/3 cup butter, chilled & cubed
1 tbsp lemon juice
3 egg yolks
Lemon Filling
1 250 g package cream cheese, softened
200 g mascarpone
1/2 cup granulated sugar
zest & juice of two lemons
1 1/2 tsp vanilla
3 eggs
To Serve
Whipped cream
Fresh raspberries
How to make…
Short Crust Pastry
In a large mixing bowl, sift together the flour, sugar and salt. Add in chilled butter cubes and begin working the butter into the flour with your fingers until it resembles the texture of coarse sand. Make a well in the center of the mixture.
Whisk together the egg yolks and lemon juice. Pour into the well of the dry ingredients and begin to gently toss the mixture together with your hands, or with a fork until a ragged dough forms. Turn the dough out onto a work surface and gently press it into a disk. Wrap with plastic wrap and allow to chill in the fridge for 30 minutes.
Pre-heat oven to 350 degrees.
One your dough has chilled, remove the plastic wrap and set on a floured surface. Dust the top with a little more flour and roll the pastry out to 1/4 inch thickness; dusting with flour as needed. Lift the rolled pastry into the a fluted 9 inch tart shell and gently press into the sides of the pan. Use your rolling pin to press off any excess at the top of the shell & get a nice clean edge. Prick the base and the sides of the tart with a fork liberally. Place in the bottom third of the oven to bake for 10-15 minutes until it is just starting to go a light golden colour. Remove from oven and allow to cool completely to room temperature. Meanwhile, make your lemon filling.
Lemon Filling
Beat together cream cheese and mascarpone until creamy and there are no lumps, being sure to stop to scrape down the sides of your bowl a few times. Add in sugar and lemon zest and beat until creamy. Add in lemon juice and vanilla; beat until smooth. Next add in eggs one at a time, beating until combined before each addition.
Pour filling into prepared & cooled tart shell. Place in the center rack of your oven and bake at 350F degrees for 45-50 minutes or until the crust is golden and the center of the lemon tart is set.
Allow to cool completely to room temperature & then refrigerate until ready to serve. Serve with whipped cream and fresh berries.