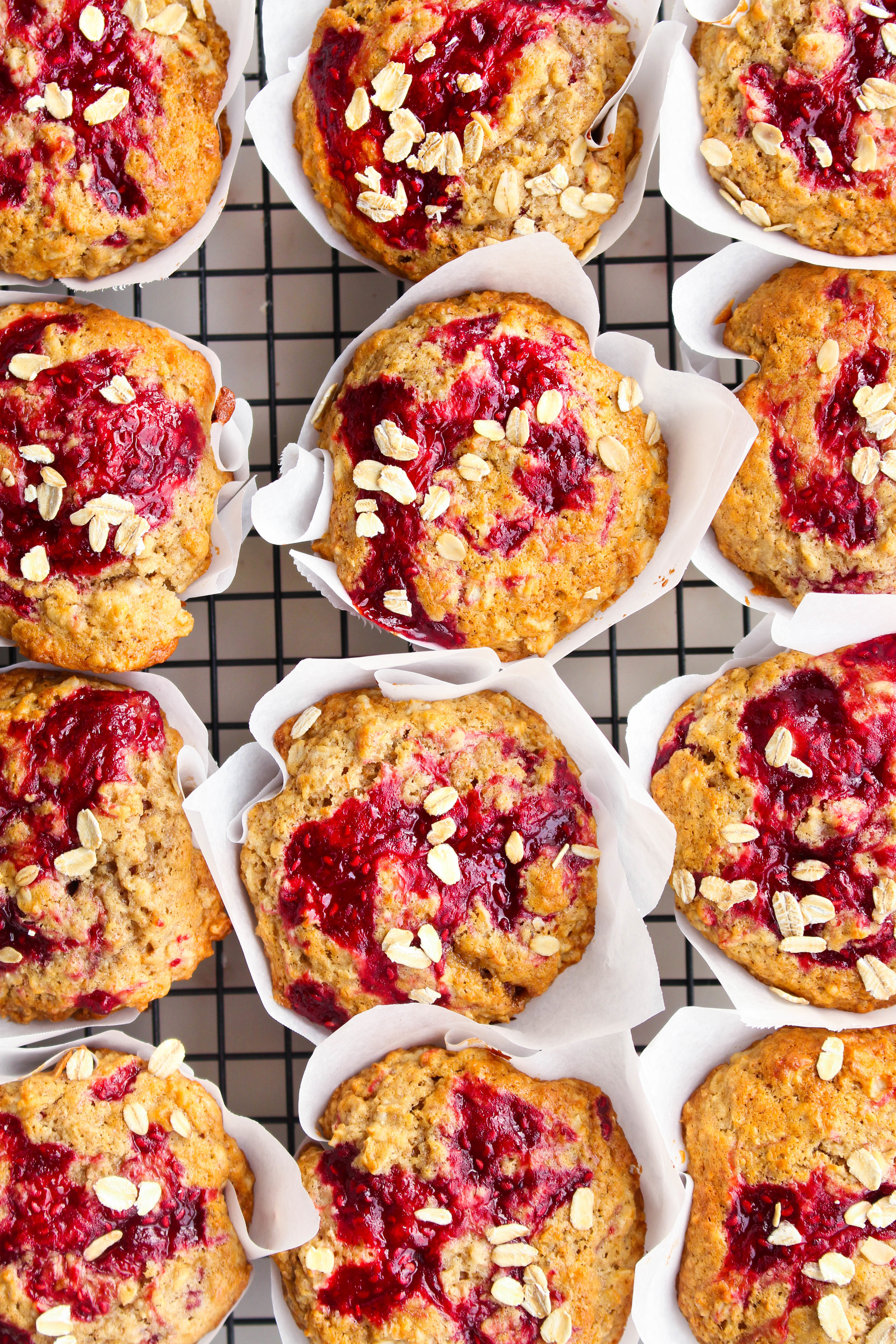 How do you guys like your oatmeal muffins? Hot? Cold? Plain? Buttered? 
Hands down, my favourite way to eat an oatmeal or bran muffin is warmed up, with a smear of creamy butter and a dollop of raspberry jam. I mean seriously, does it get any better than that?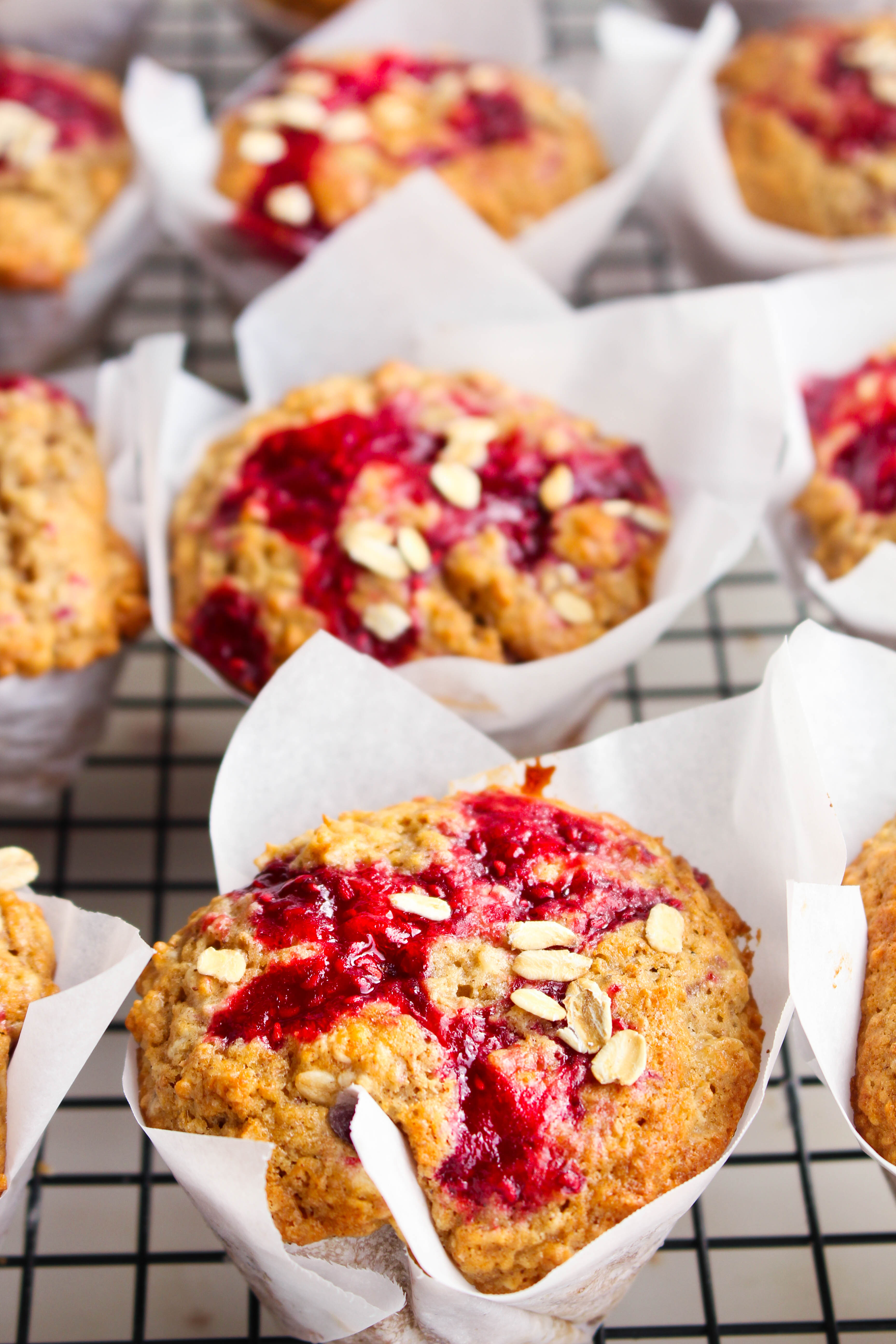 Needless to say my inspiration for these muffins really just came from my deep seeded need to spread jam on muffins. In my eyes, these muffins make the perfect grab and go snack, because the jam is baked right in!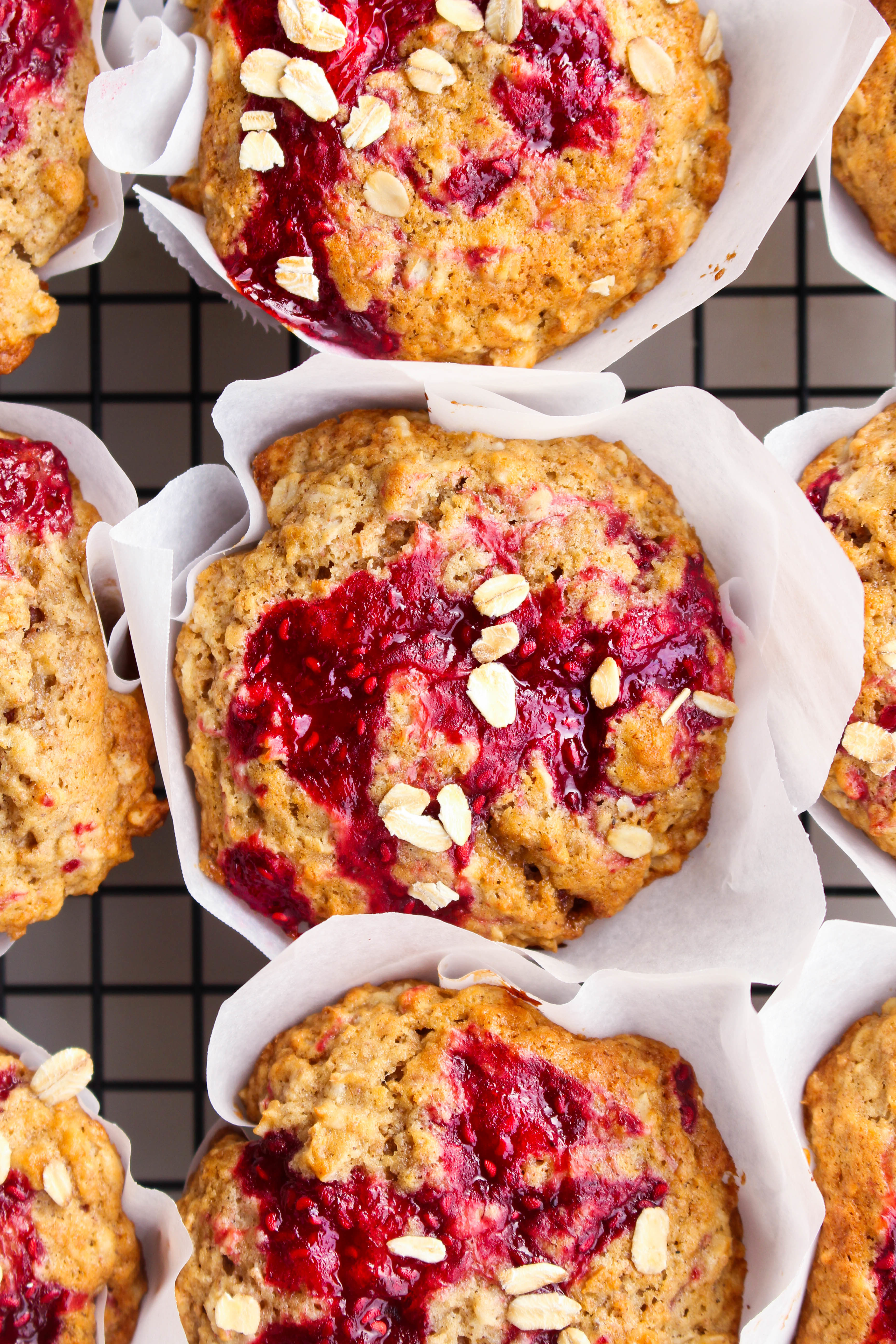 Now I don't know about you guys, but I find that achieving a tender oatmeal or bran muffin can sometimes be tricky business. I have definitely had many baking fails where my oatmeal and bran muffins are delicious right out of the oven , and then proceed to turn into hard little baseballs after a few hours – and let's be real, hard muffins are nobody's jam.
But fear not because these muffins are the exact opposite of that situation. They are sooo  amazingly soft and tender – like it's almost unreal how tender they are. Trust me, even on the second and third day, they still manage to be light and fluffy. Seriously, I wouldn't lie to you guys – They are amazing & hold their texture beautifully, thanks to the help of a little bit of coconut oil in the batter.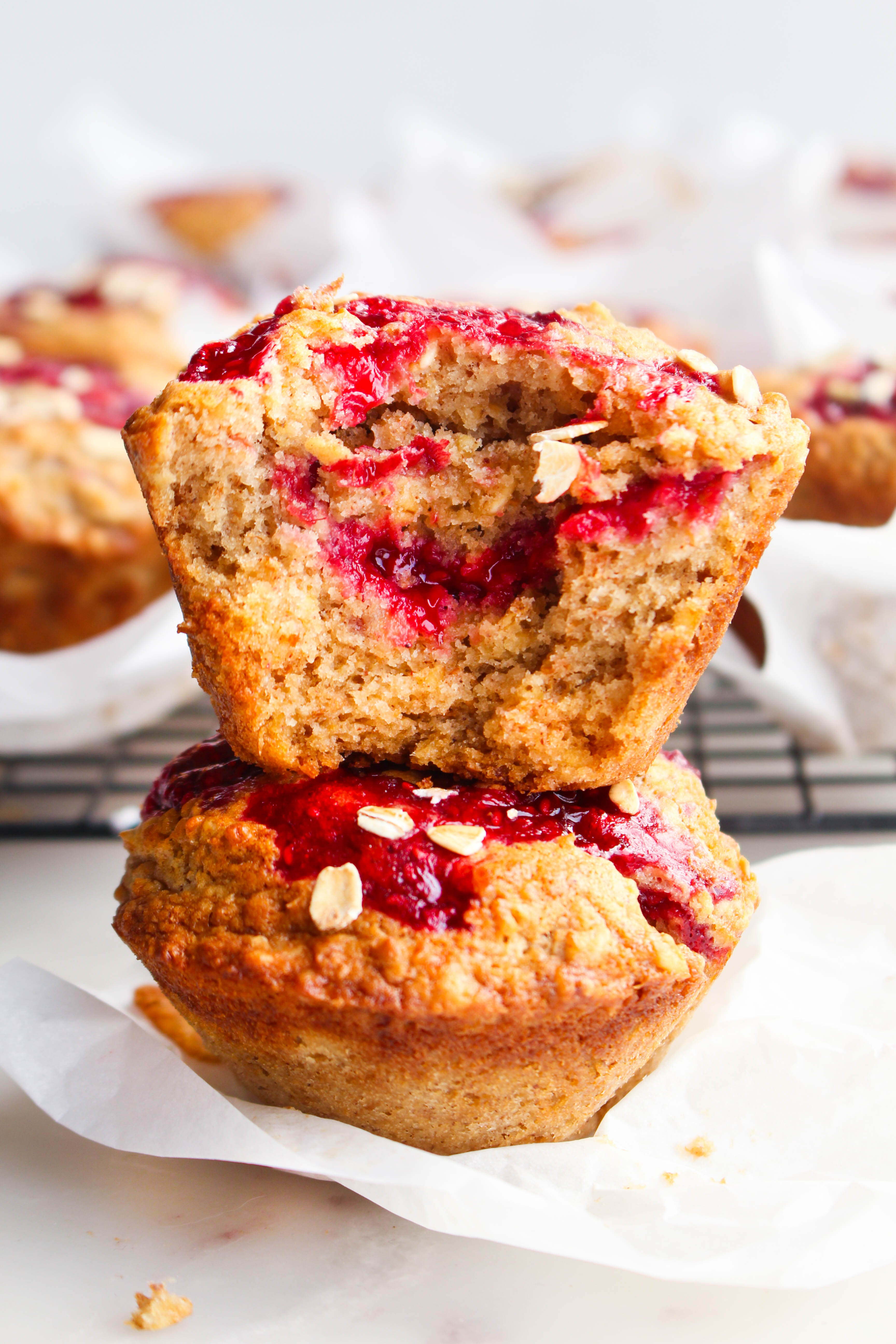 So if you are a muffin and jam kind of person – you are going to love these.
Happy Baking!
KP xoxo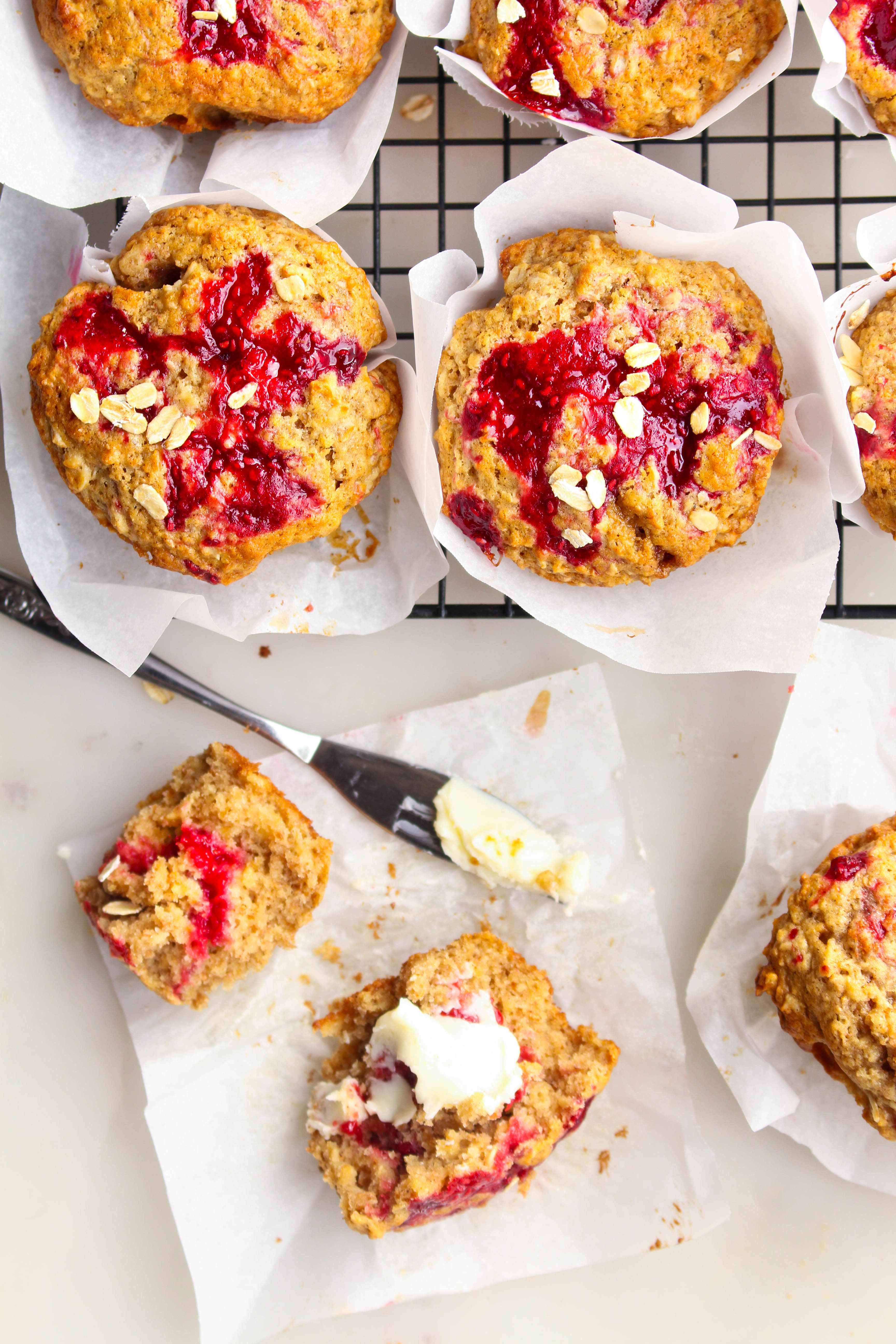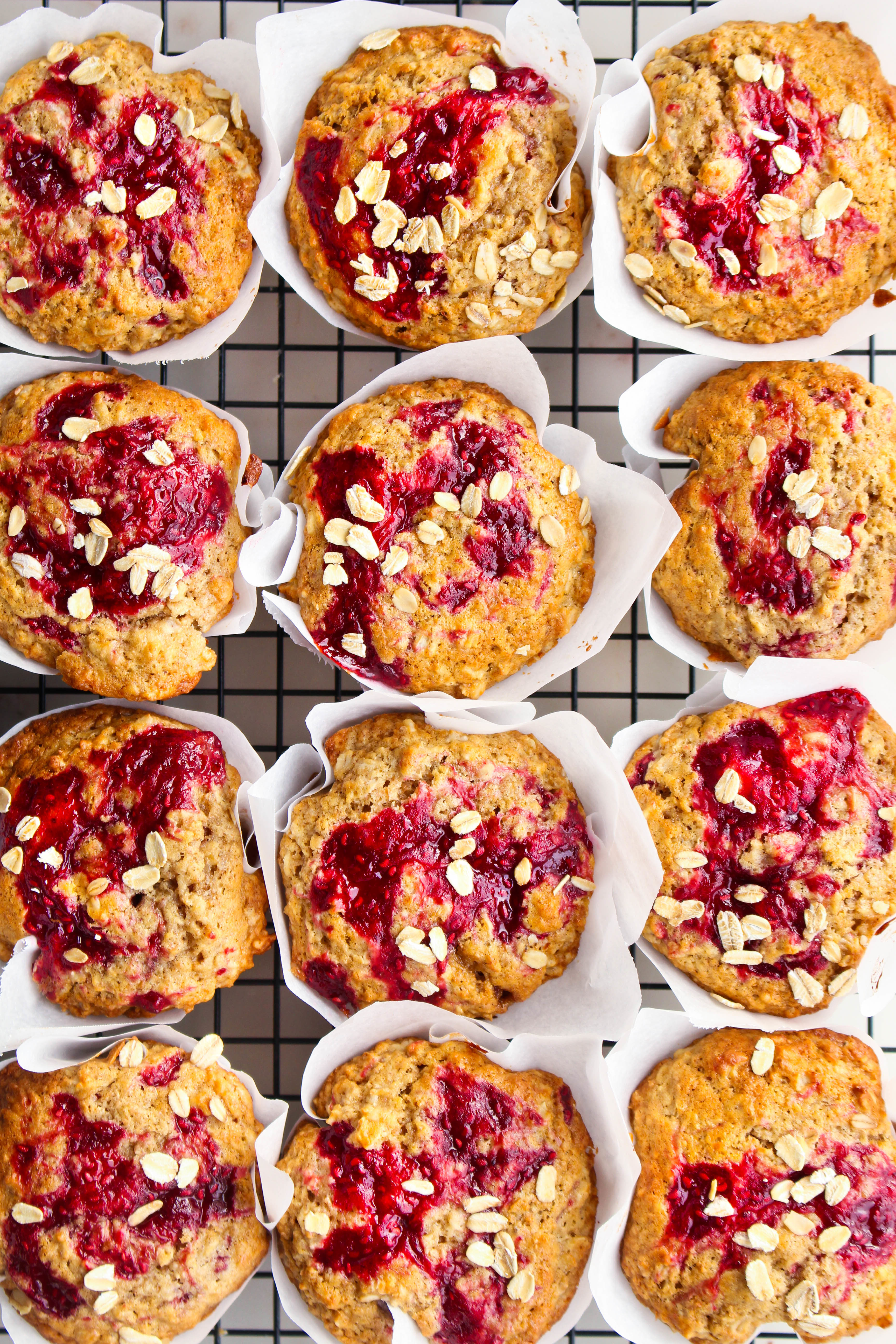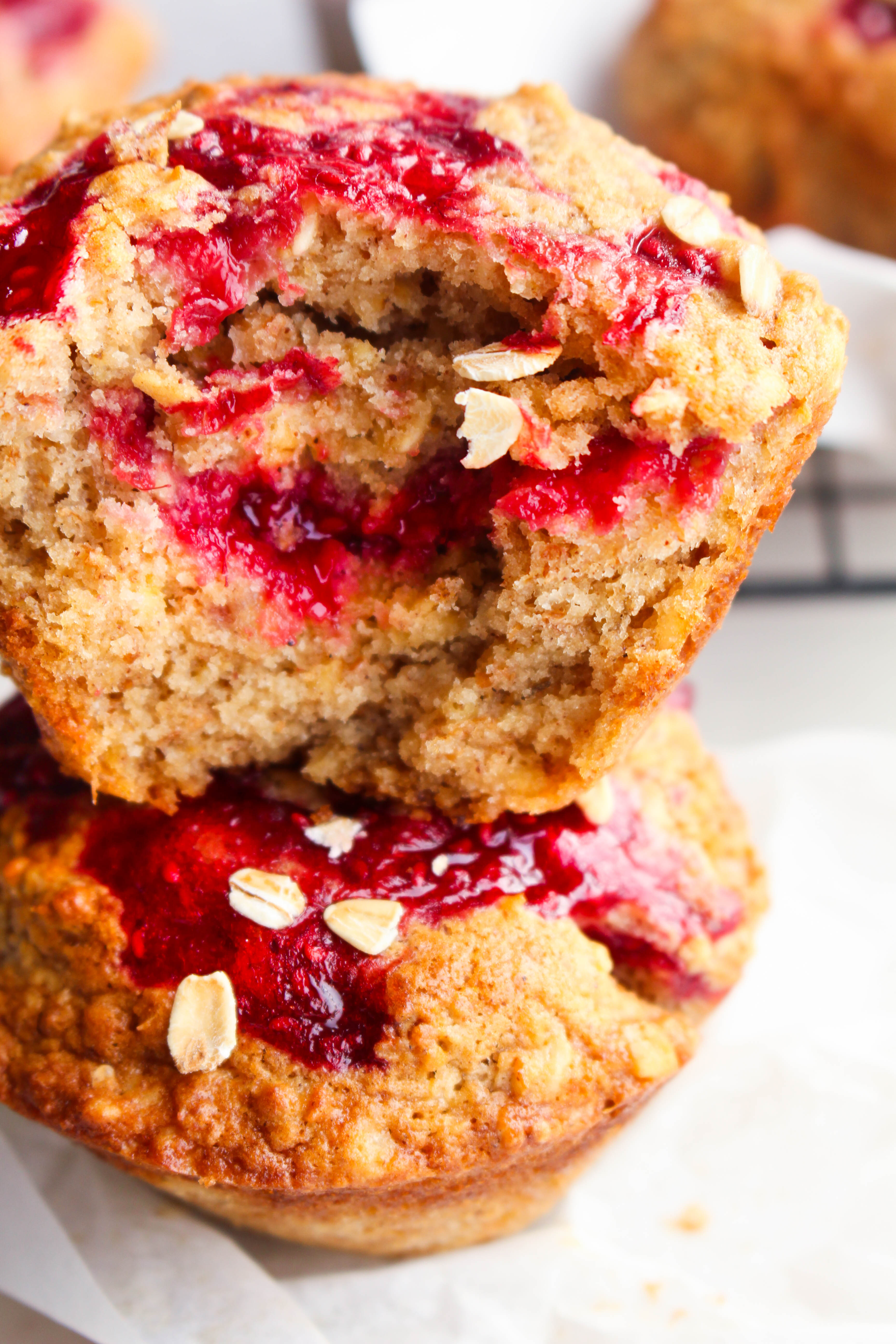 Oatmeal Raspberry Jam Muffins
Makes: 12 muffins
** Recipe adapted from Rogers Grains Raspberry Oatmeal Muffins
Things you need…
1 1/2 cups large flake oats
1/4 cup wheat bran
1 1/2 cup buttermilk
1 1/4 cup all purpose flour
1 tsp baking soda
1 tsp baking powder
1/2 tsp salt
1 tsp cinnamon
pinch of nutmeg
1 cup brown sugar
1/3 cup butter, melted
2 tbsp coconut oil, melted
2 eggs
2 tsp vanilla
1/2 – 3/4 cup raspberry jam (all natural if possible)
How to make…
Preheat your oven to 375F or 350F convection if possible – I prefer to bake my muffins on convection whenever possible. Line 2 muffin tins with 6 muffin liners each – spreading them out across the pan – this will help to ensure even baking.
In a lagre bowl, combine oats, wheat bran and buttermilk, vanilla and cinnamon. Stir until evenly coated; set aside to sit for 20 minutes.
Meanwhile, in a separate bowl, whisk together flour, brown sugar, baking soda, baking powder, salt and nutmeg. Set aside.
Once your oat mixture has sat for 20 minutes, stir in eggs until well combined. Mix in melted butter and coconut oil until combined. Add in dry ingredients and gently fold into the wet ingredients until just combined – it is okay if you still have a few floury streaks. The batter will be thick.
Use an ice cream scoop to spoon batter into the prepared muffin tins. Filling about 1/2 way up, reserving the rest of the batter for later. Use the back of a spoon to create a small well in the center of each muffin & drop about 1 tsp of raspberry jam into the wells. Now use the remaining batter to top off the muffins and cover the raspberry jam. Finally drop another dollop of the raspberry jam on the top of each muffin (not a lot, just about 1/4 tsp) & use the back of your spoon to swirl it on the top a bit.
Place muffin tins in the center rack of your oven and bake for 16-18 minutes or until the tops are golden brown and the tops spring back to the touch.
Remove from oven and allow to cool about 5-10 minutes before digging in! Enjoy on their own or with a spot of butter (my personal favourite way)