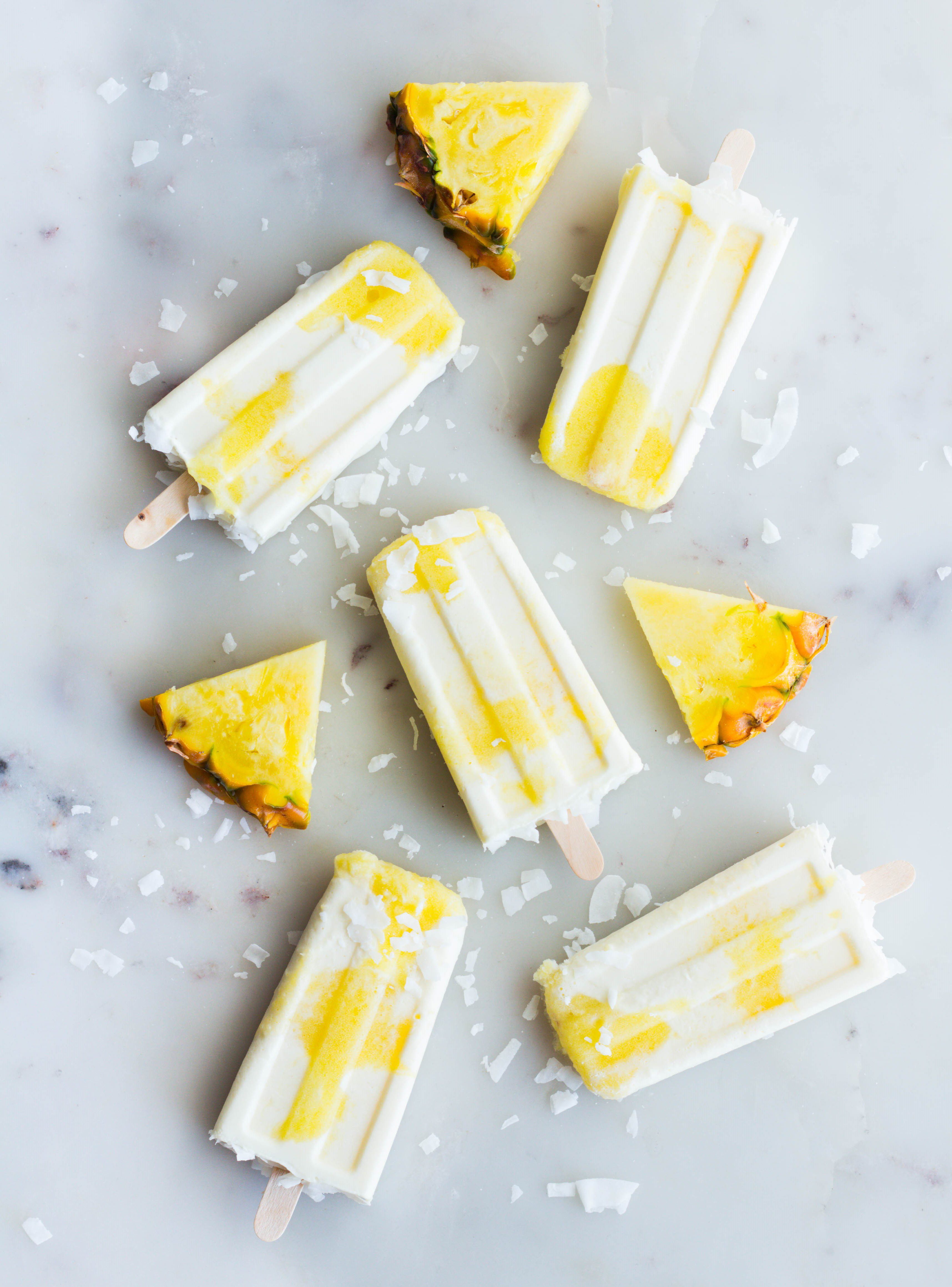 Hospitality; Friendship; Exploration; and Humanity. Did you know that this is the meaning behind the Pineapple?
Pineapple has always been my absolute favourite fruit – mainly because of it's sweet, juicy flavour and it's fun, spiky husk; And now that I know the meaning behind this delicious fruit, I can't help but love it even more.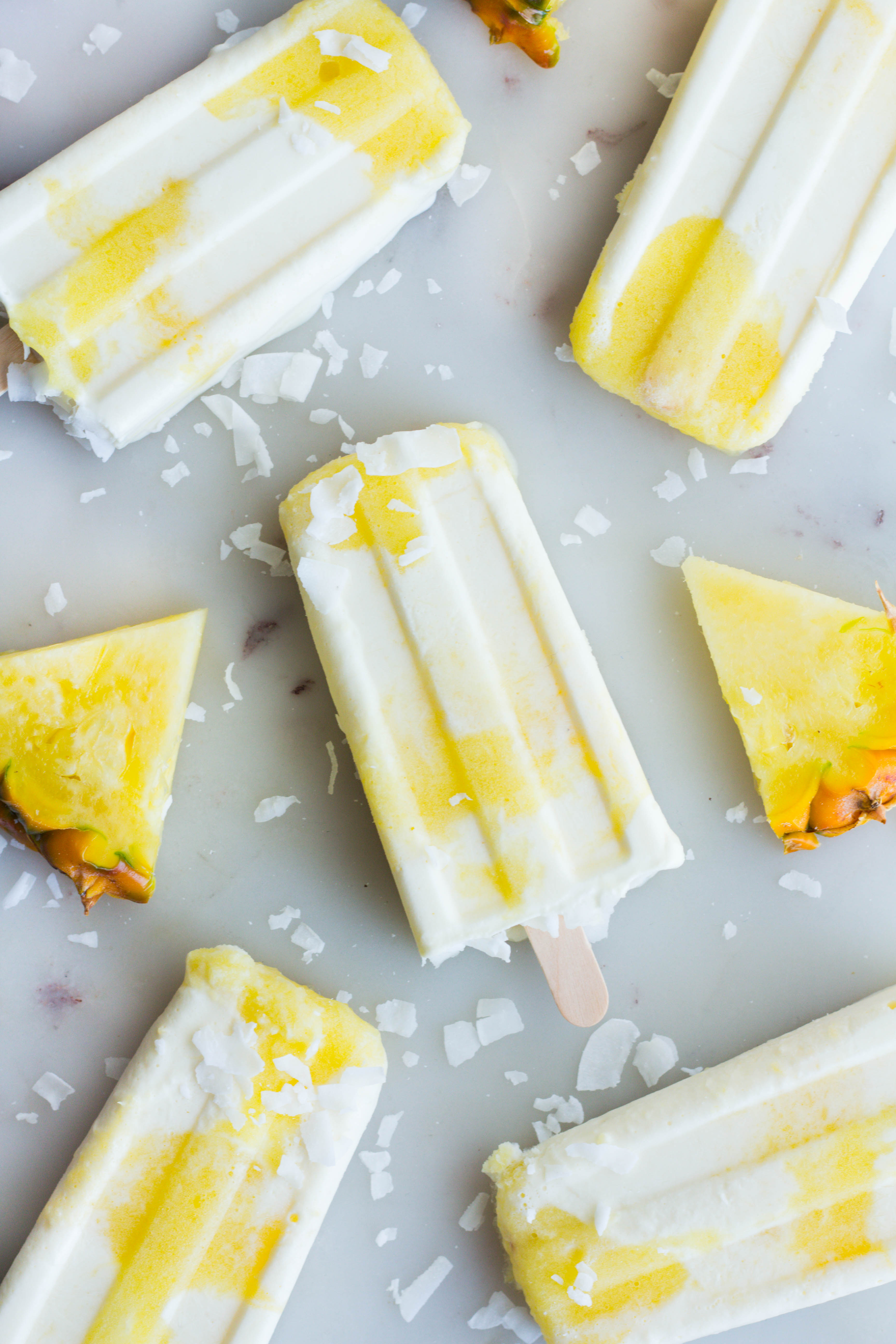 When Delicacies Jewelry encouraged me to find my spirit ingredient, it didn't take me long to decide on Pineapple, and it took me even less time to fall in love with their company mission; a mission to help others through the love of food. Every purchase you make from Delicacies Jewelry results in a donation to a non-profit organization that fights hunger. How wonderful is that?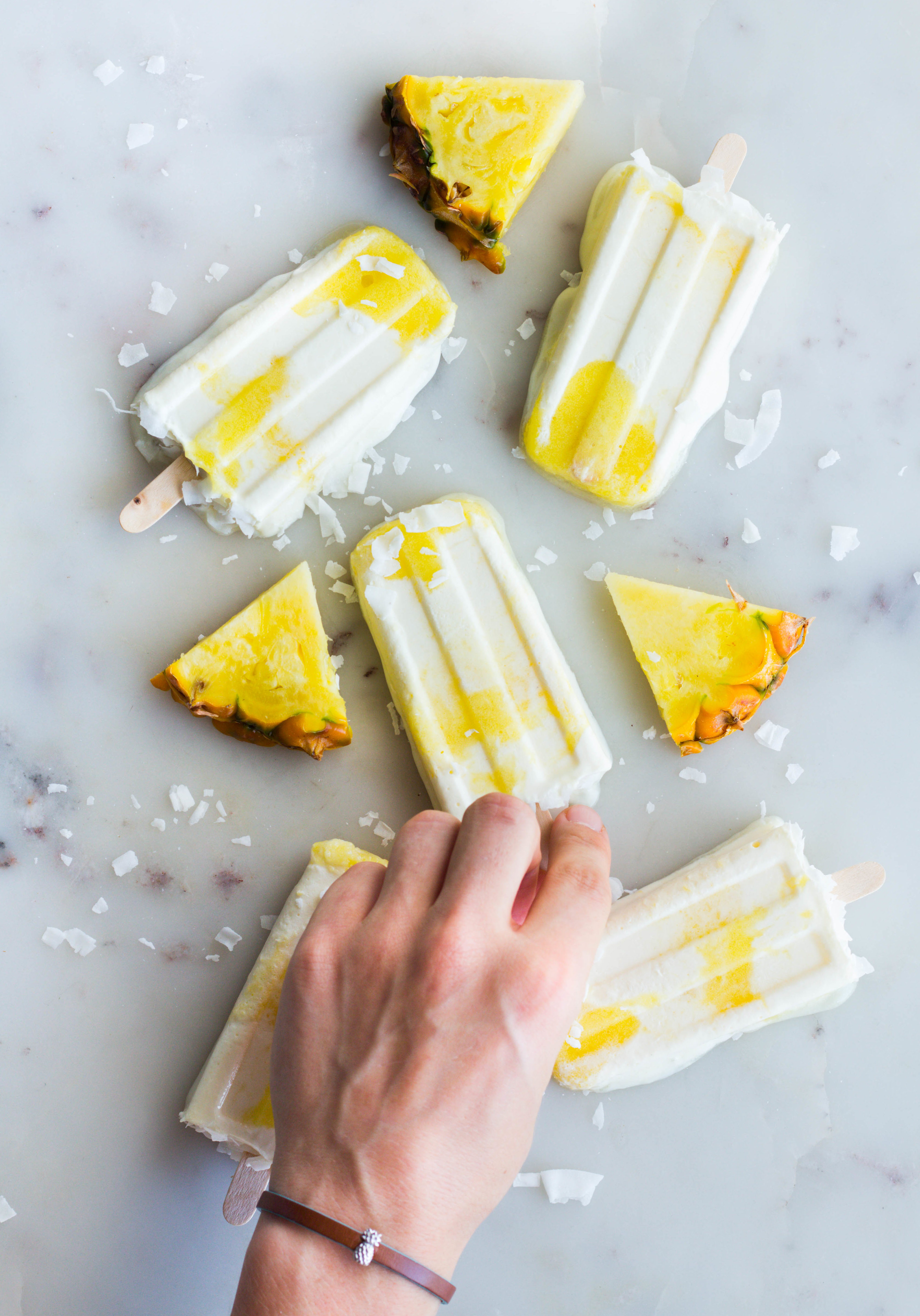 Delicacies Jewelry encouraged me to find my spirit ingredient and I encourage you to do the same. Oh and there is no harm in enjoying one of these Pina Colada Popsicles while you are at it 🙂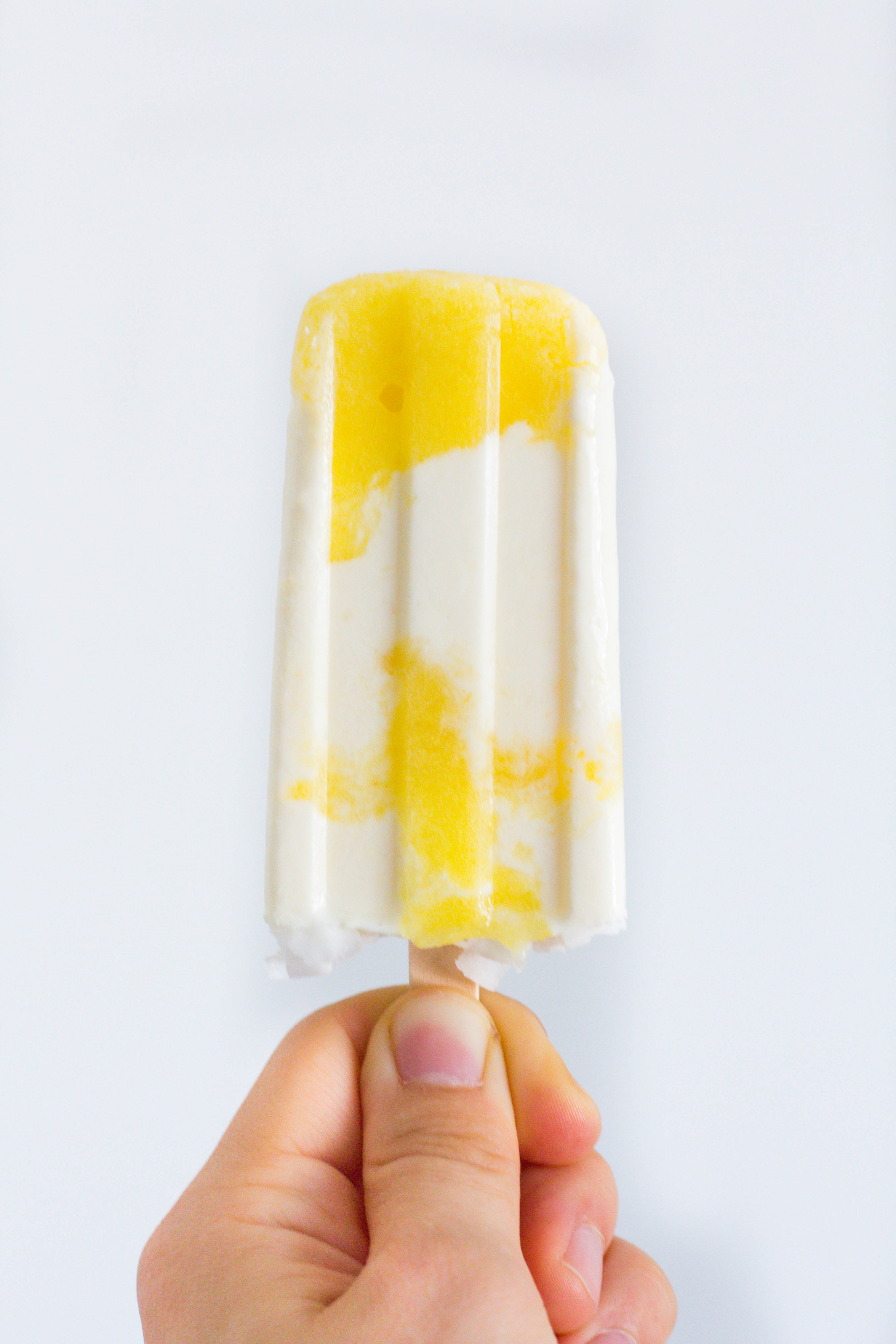 Pina Colada Popsicles
Things you need…
4 oz cream cheese
1/2 cup plain greek yogurt
1/2 cup coconut milk
1/2 cup icing sugar
1 tsp vanilla
1 tbsp rum
1 1/2 cups pineapple puree (divided)
How to make…
In a medium bowl, beat the cream cheese and the icing sugar with an electric mixer until creamy and there are no lumps; scraping down the sides of the bowl a few times.
Add in the yogurt and beat until smooth. Add in coconut milk, vanilla, rum and 1/2 cup of the pineapple puree. Beat until combined.
Spoon about 1 tbsp of the pineapple puree into the bottom of each of your popsicle molds. Pour the pina colada mixture into the popsicle molds, filling them up half way. Spoon another tbsp of pineapple puree into each of the molds and fill the molds up just about to to the top. Sprinkle the tops with coconut flakes and set in the freezer for 5-6 hours to freeze. Remove from the freezer for 5 minutes before serving.
Enjoy!