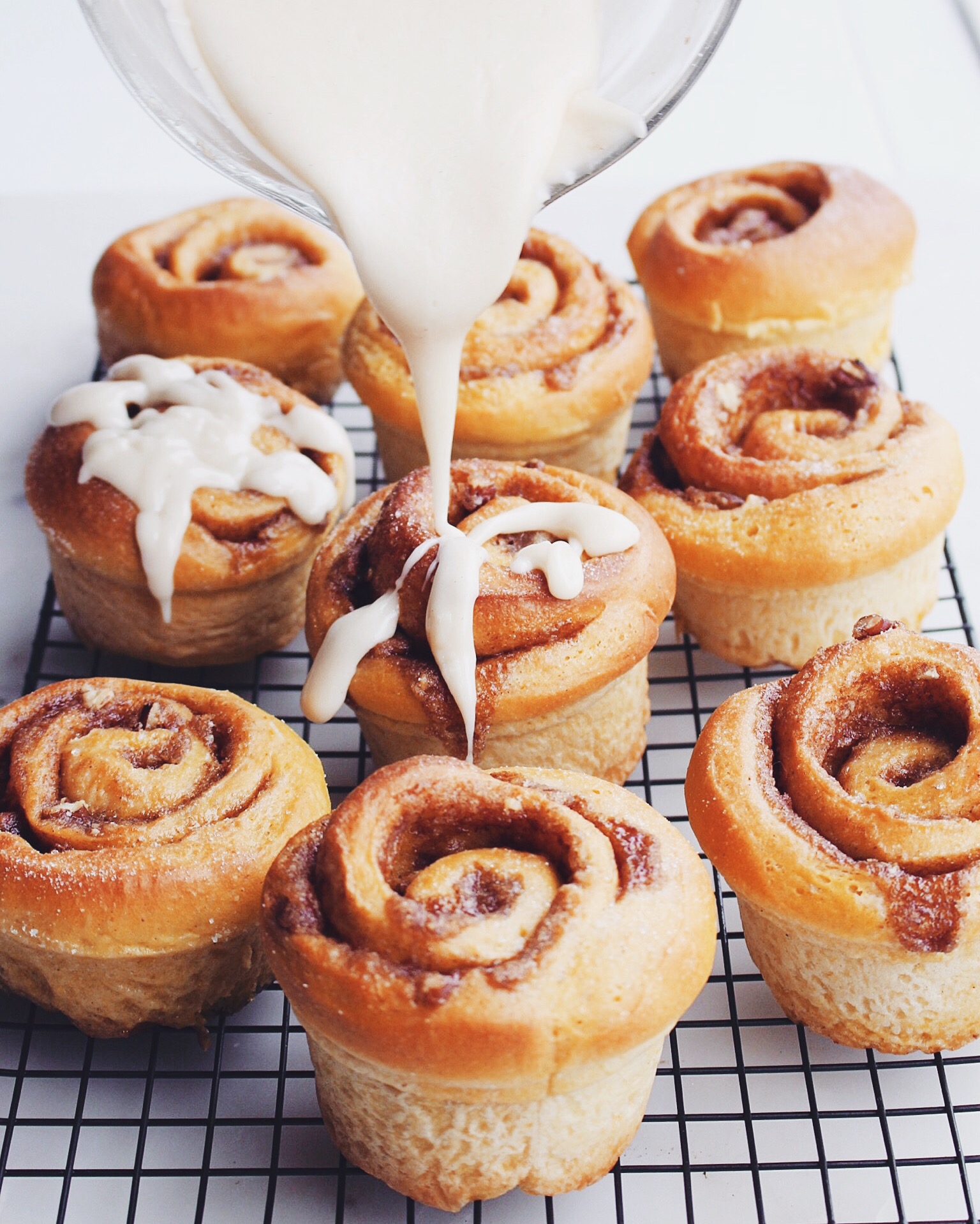 I'm just going to take a moment here and say that if you don't like pumpkin spice – you are probably not going to like me anymore, because it's about to get reallllly pumpkin spicy on the blog over the next few weeks.
I'm just going to come right out and say it…. I'm a pumpkin spice addict. Seriously, all jokes aside I am actually addicted – Like when Starbucks brings the pumpkin spice latte back every September I can't even begin to explain to you how much happiness brews in my soul… all because of a latte with some pumpkin spice. I'm not ashamed of it. 😀
And to tell you the truth, I will pretty much stop at nothing to put a pumpkin spice twist on all the baked goodies I can think of. Case in point; These Pumpkin Spice Cinnamon Buns…. yep. This definitely happened, and it was a joyous occasion. And as if the Pumpkin Spice Cinnamon Buns weren't enough on their own… I topped em' off with Maple Brown Butter Cream Cheese Frosting – which is nothing short of a mouthful, but also nothing short of just downright amazing.
I shared this recipe over on the Tastes of Lizzy T website & I cannot wait for you guys to try them out! So check out the post here & bake up some pumpkin spice happiness!
Happy Baking lovelies <3 <3 <3
KP xoxo