Confession; I'm pretty sure I promised you all this recipe about nine months ago… so to those of you who requested it, I am sooo sorry it took me so long to get it up. Hopefully we are all operating under some form of the saying "better late than never," and we can put this injustice behind us 😀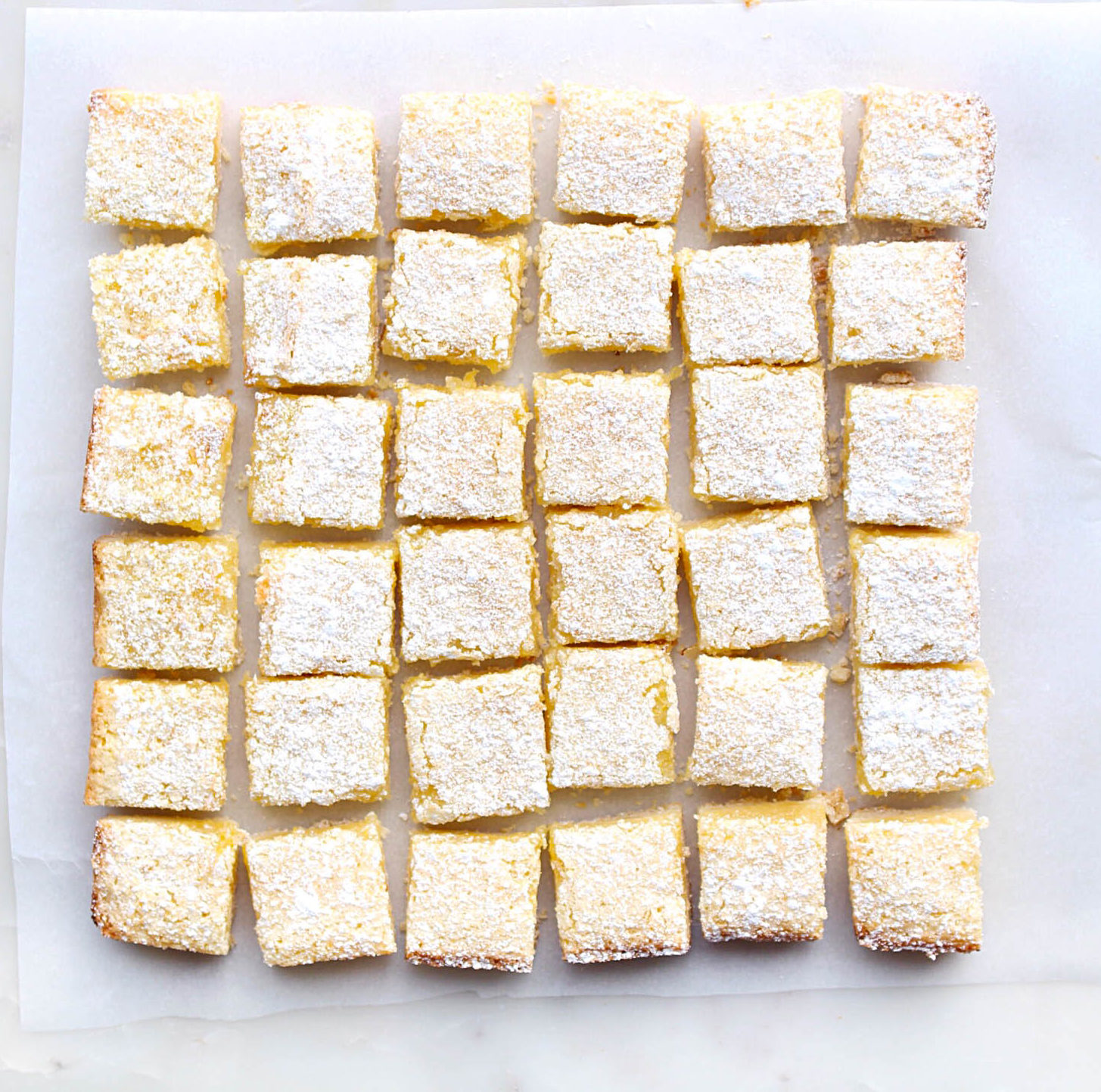 Honestly, how I never got around to sharing this recipe with you all is kind of baffling me right now, because it's pretty much the simplest recipe of all time; It takes only a few simple ingredients, requires one bowl, and you can have it in the oven baking in under ten minutes. Seriously, shame on me for not sharing sooner.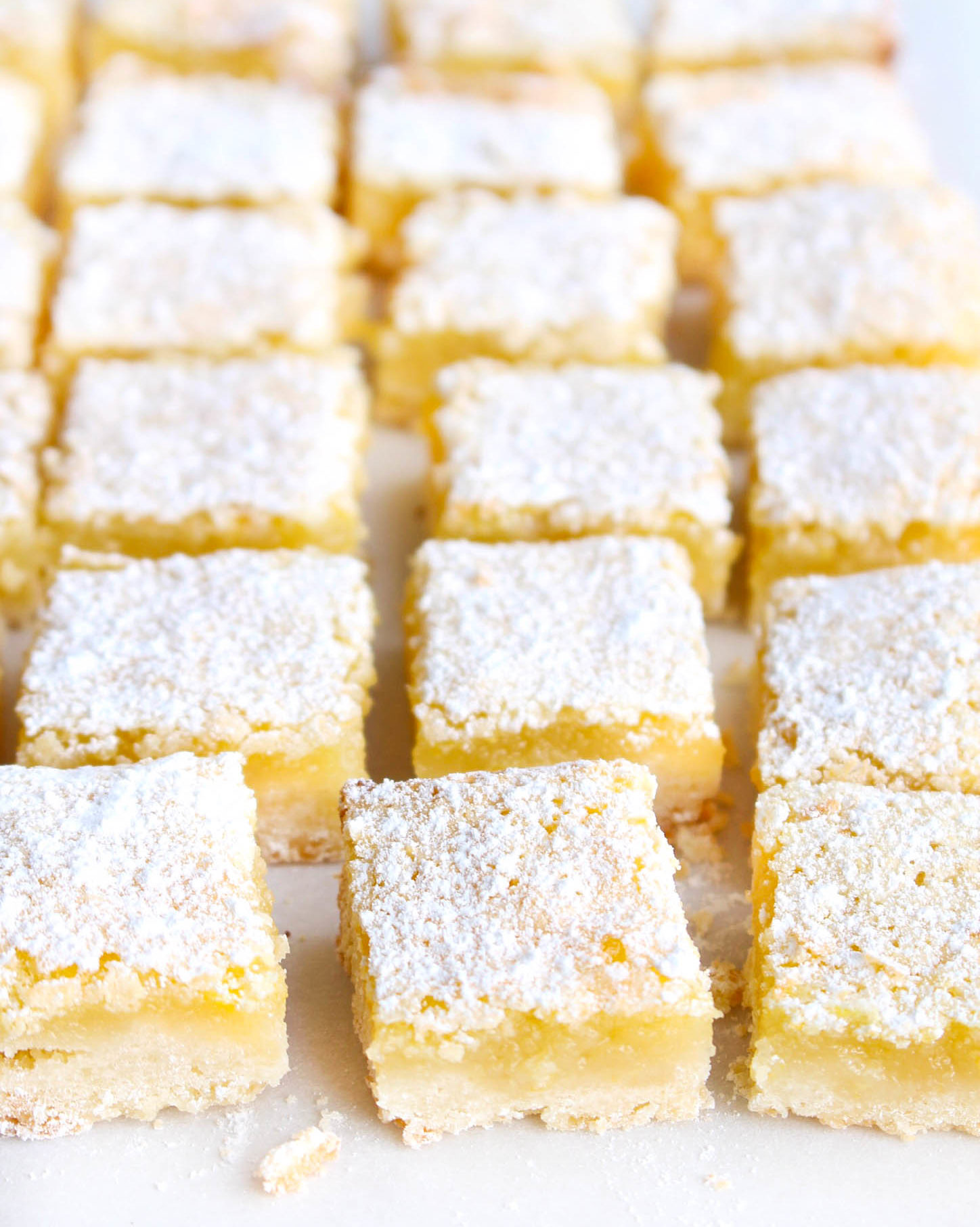 I am a fool for anything that has to do with lemon and baking. So whenever I need a quick lemon fix, these sweet and tart lemon bars are my go to. They are seriously so easy to make you are going to feel like it's a trick – but I swear it's not. Despite being so simple to make, they are beyond delicious.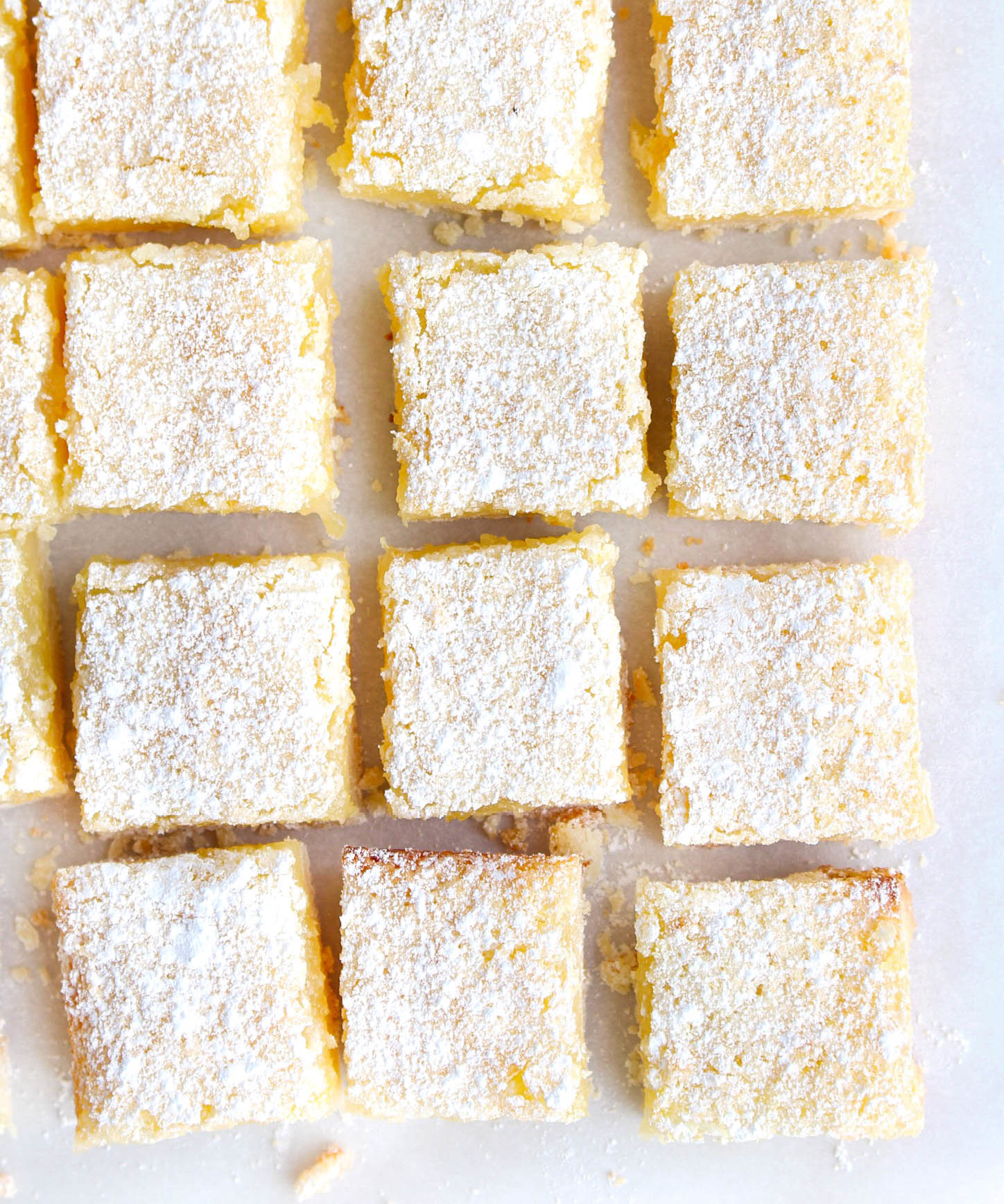 Just imagine a creamy, sweet & tangy lemon custard atop of a buttery, almond short bread crust & you will have these lemon bars. So simple and yet so satisfying. You just have to give them a try.
Okay I'm officially done withholding the recipe from you – here it is lovelies & I hope you enjoy <3
Happy baking!
KP xoxo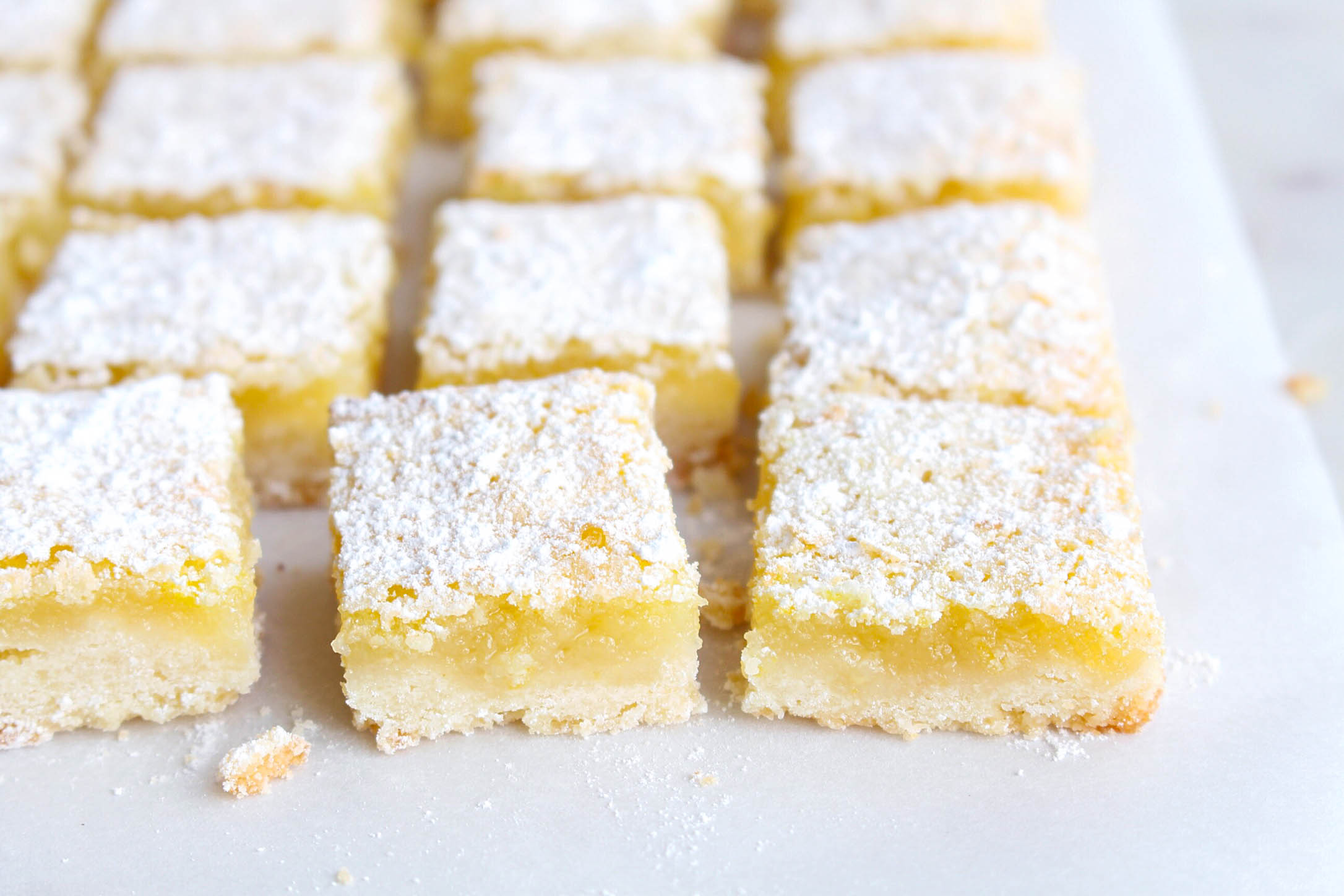 Simple Lemon Squares
Makes: 9 large or 16 small lemon squares
Things you need…
Shortbread Crust
3/4 cup flour
1/4 cup almond meal (if you don't have almond meal, simply replace with another 1/4 of flour)
1/2 cup butter, melted
1/3 cup powdered sugar
1 tsp lemon zest
1/2 tsp vanilla
pinch of salt
Lemon Custard:
1 cup granulated sugar
2 tbsps flour
1/4 tsp baking powder
zest of 1 large lemon – about 1 tbsp
juice of 1 large lemon – about 1/4 cup
2 eggs, beaten
1/2 tsp vanilla
Powdered sugar for dusting
How to make…
Pre-heat oven to 350F & line an 8×8 inch square baking pan with parchment paper. Set aside.
Shortbread Crust
In a medium bowl, whisk together flour, almond meal, powdered sugar and lemon zest. Pour in melted butter and vanilla. Use a spoon to mix until a crumbly, sand like dough forms. Press into prepared baking pan evenly. Set aside.
Lemon Custard
In the same bowl, beat together the eggs and sugar with an electric mixer until pale and thick. Add in lemon zest, lemon juice and vanilla. Beat until combined. Add in flour and baking powder and beat to combine. Pour mixture over prepared crust and place on the center rack of your oven to bake for 24-26 minutes or until the edges are golden and the center is set.
Remove from the oven and set on a cooling rack to cool completely to room temperature before slicing. Once cooled, dust with icing sugar and cut into squares.