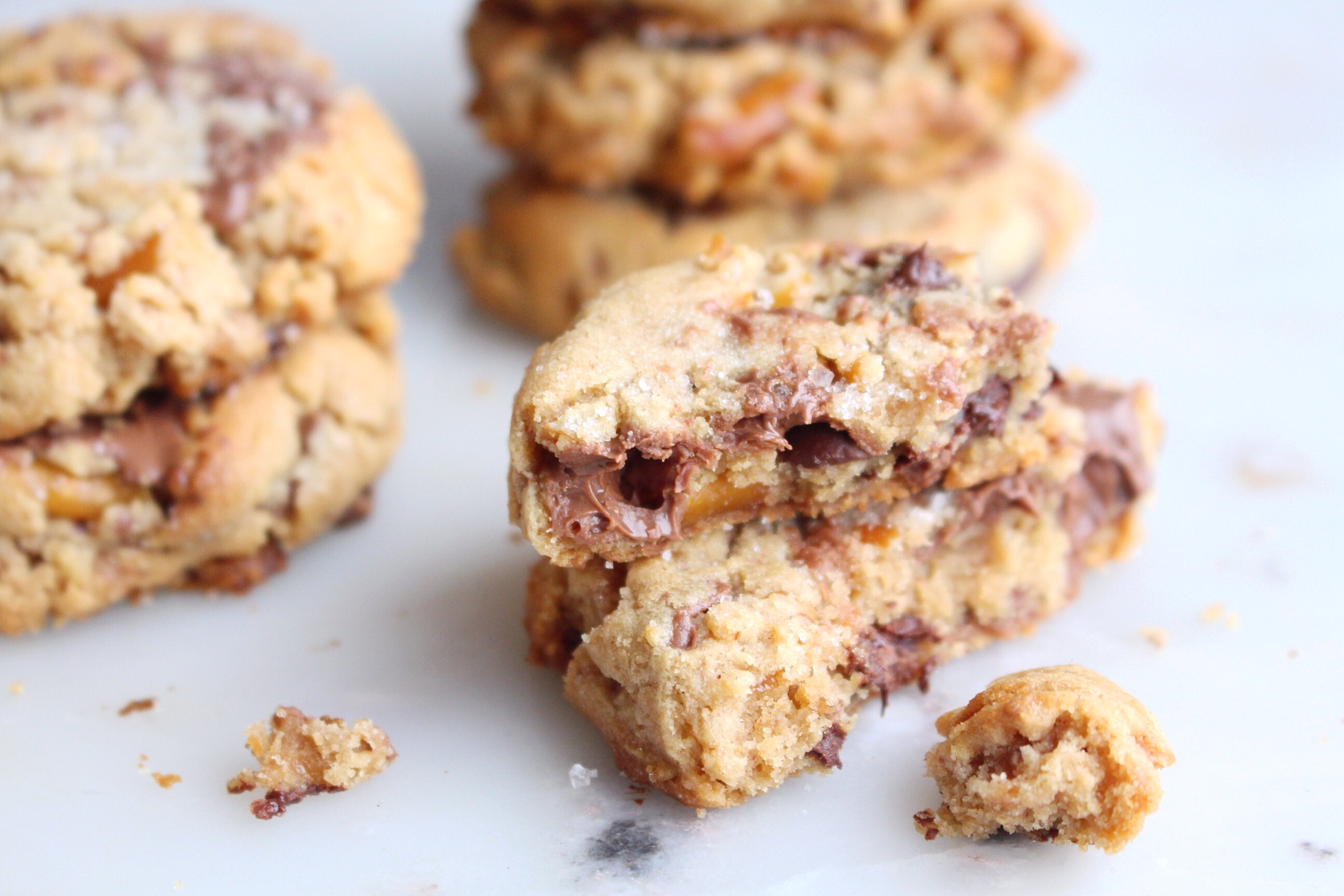 Happy Saturday lovelies & thanks for popping by to check out this cookie post <3
I love cookies. Do you love cookies? Like realllly love cookies? Because I reallllly love cookies – like I am basically the cookie monster in human form. So if you are like me, then you have come to the right place my friend. Cookie lovers unite!
I mean honestly, who could look at this picture and not be immediately inflicted with a case of the drools? If there is anybody out there who is looking at this picture, and hasn't started thinking about making a batch of cookies and then proceeding to eat the entire tray… you have the kind of willpower that I will never know.
Seriously, trying to get me to resist a fresh, homemade cookie that has been baked to perfection with a crisp exterior, chewy center, rich flavour and ooey gooey chocolate….. that's like trying to get me to resist breathing – and let's face it, that's just not going to happen.
But baking the perfect batch of cookies is sometimes a bit of a challenge. Have you ever picked up one of your cookies and asked yourself why they just aren't turning out as chewy as you would like? Or why they don't taste as delicious as the cookies at your favourite bakery?
I myself have definitely been there, so over the years of my many cookie trials and tribulations, I have come up with a list of tips and tricks to help ensure that I get that perfect cookie I am craving every time for you lovelies to check out below and try out in your own kitchens. So here we go…