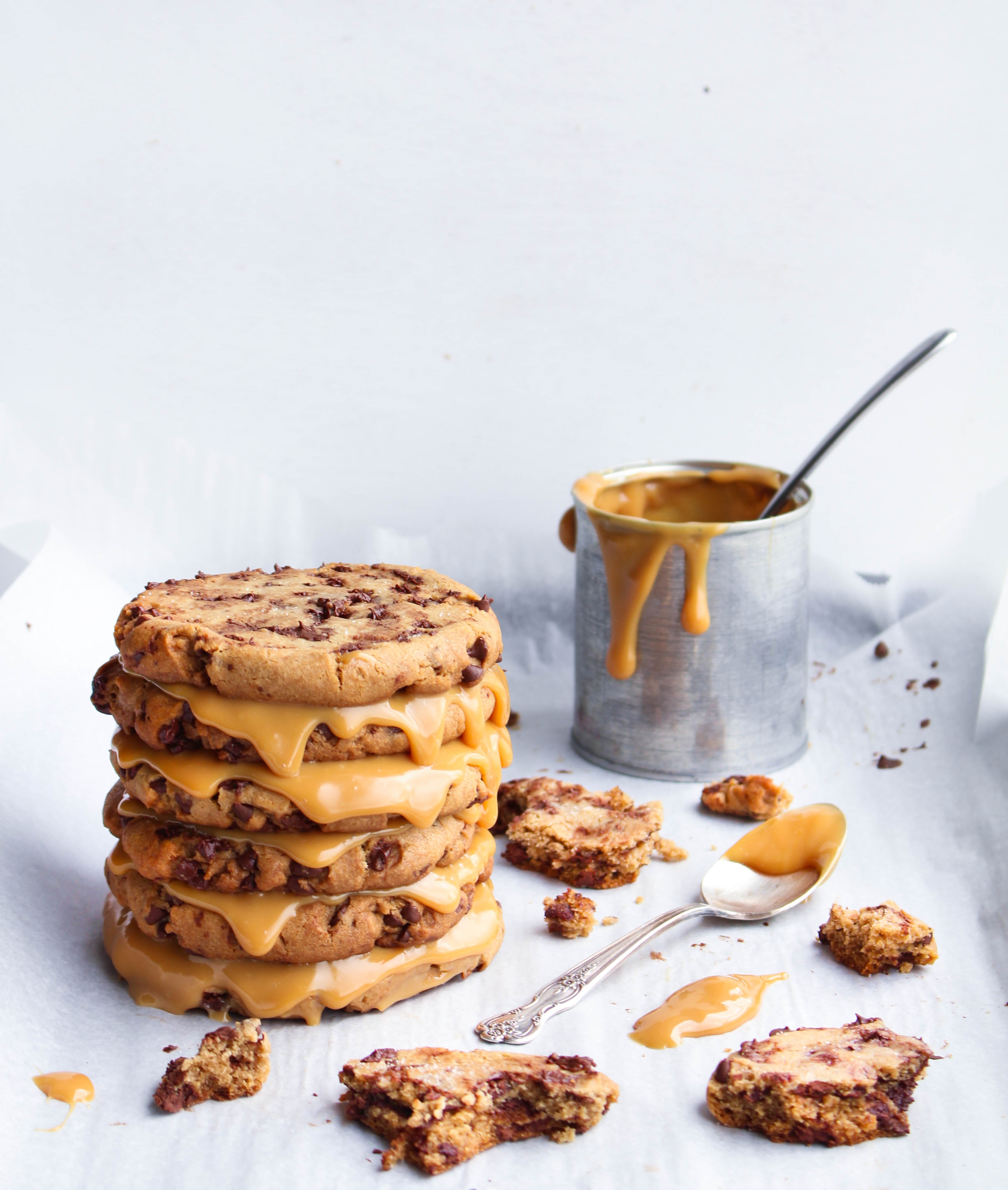 Have you ever made homemade dulce de leche? It's a game changer – and actually quite an easy game changer when you make it with a can of sweetened condensed milk.
To be perfectly honest, I can eat dulce de leche just straight from the jar. It's that good. But pair it with a chewy chocolate chip cookie & you will be forever changed.
Is this chocolate chip cookie cake a little over the top? Perhaps. But if there is one thing I know for sure; it's that if this cookie cake is considered wrong, then I don't want to be right.
You can find the recipe for this Mocha Chocolate Chip Cookie Cake can be found on the Tastes of Lizzy T website