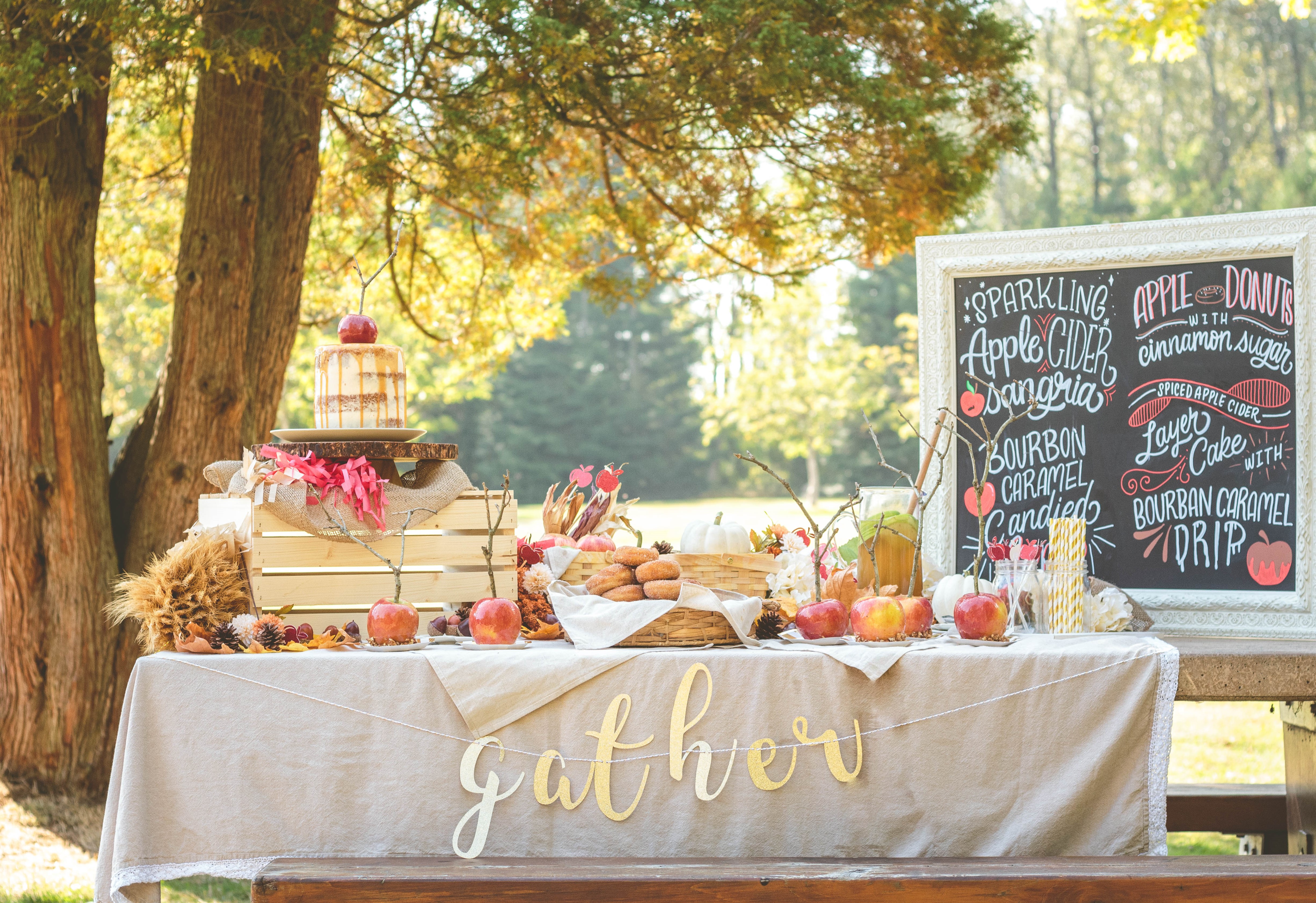 Happy Fall!
Okay so I might be a little late to the Fall party this year, (considering last week was the first official day of Fall) but hey, better late than never right?
Besides, it was well worth being a little late because I celebrated these first few days of Fall by doing a collaboration on a Fall Apple Harvest inspired photo shoot with my friend Rosemary Lebarge ,  Paper and Parties, and Carly Fairbank.
We staged a little party in the park, and by the time it was all set up, I couldn't help but want to be a guest at our Apple Harvest Party.