**This post was done in collaboration with Tree Island Yogurt, but all opinions and stories are 100% my own.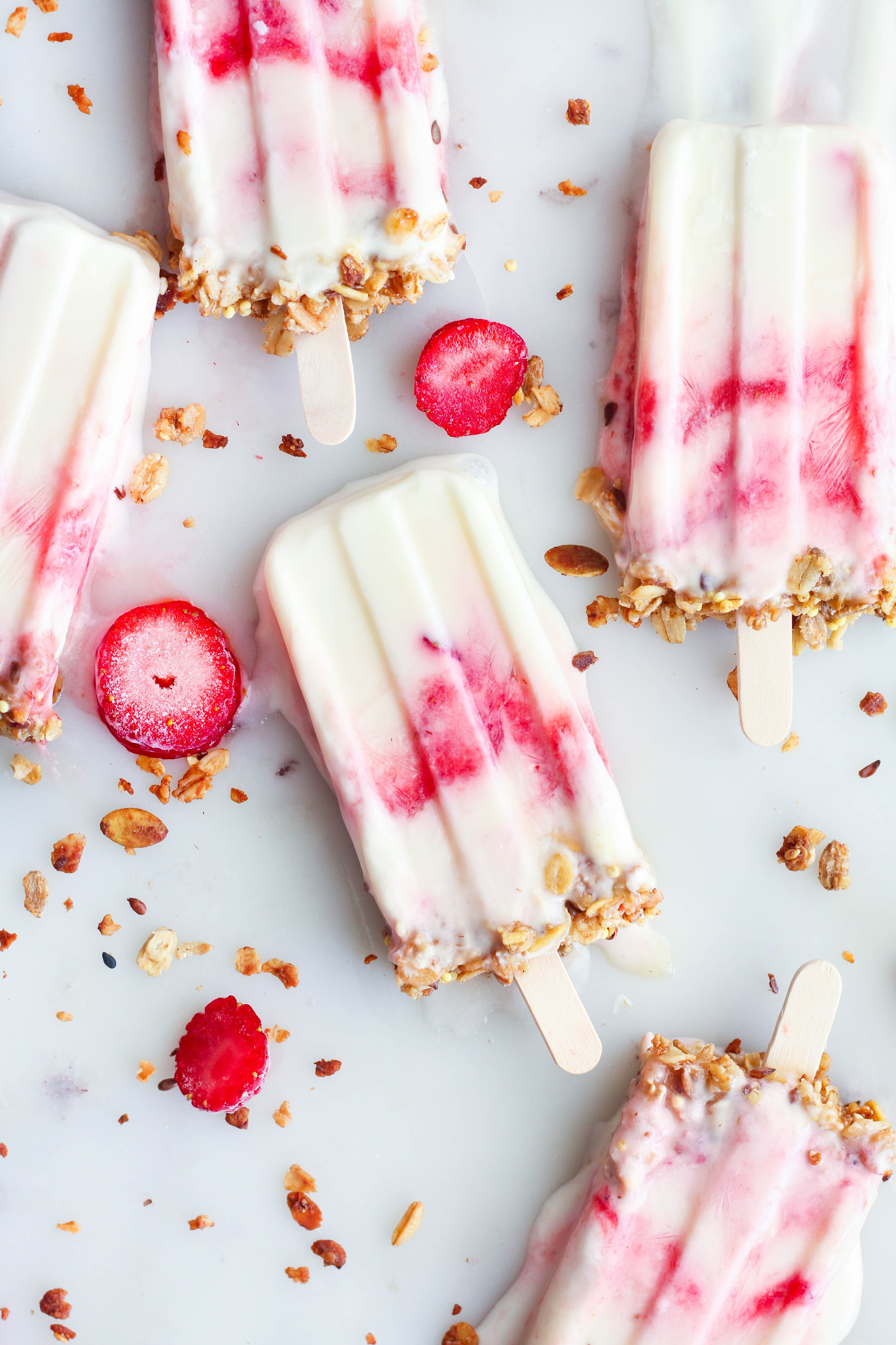 Happy Friday friends!
There are so many reasons to be excited today!
We are heading into the Canada Day Long Weekend to celebrate 150 years
The weather is supposed to be absolutely gorgeous all weekend long
My freezer is stocked with delicious Strawberry Yogurt Popsicles
I mean honestly what more could a girl ask for!?
Shop this post