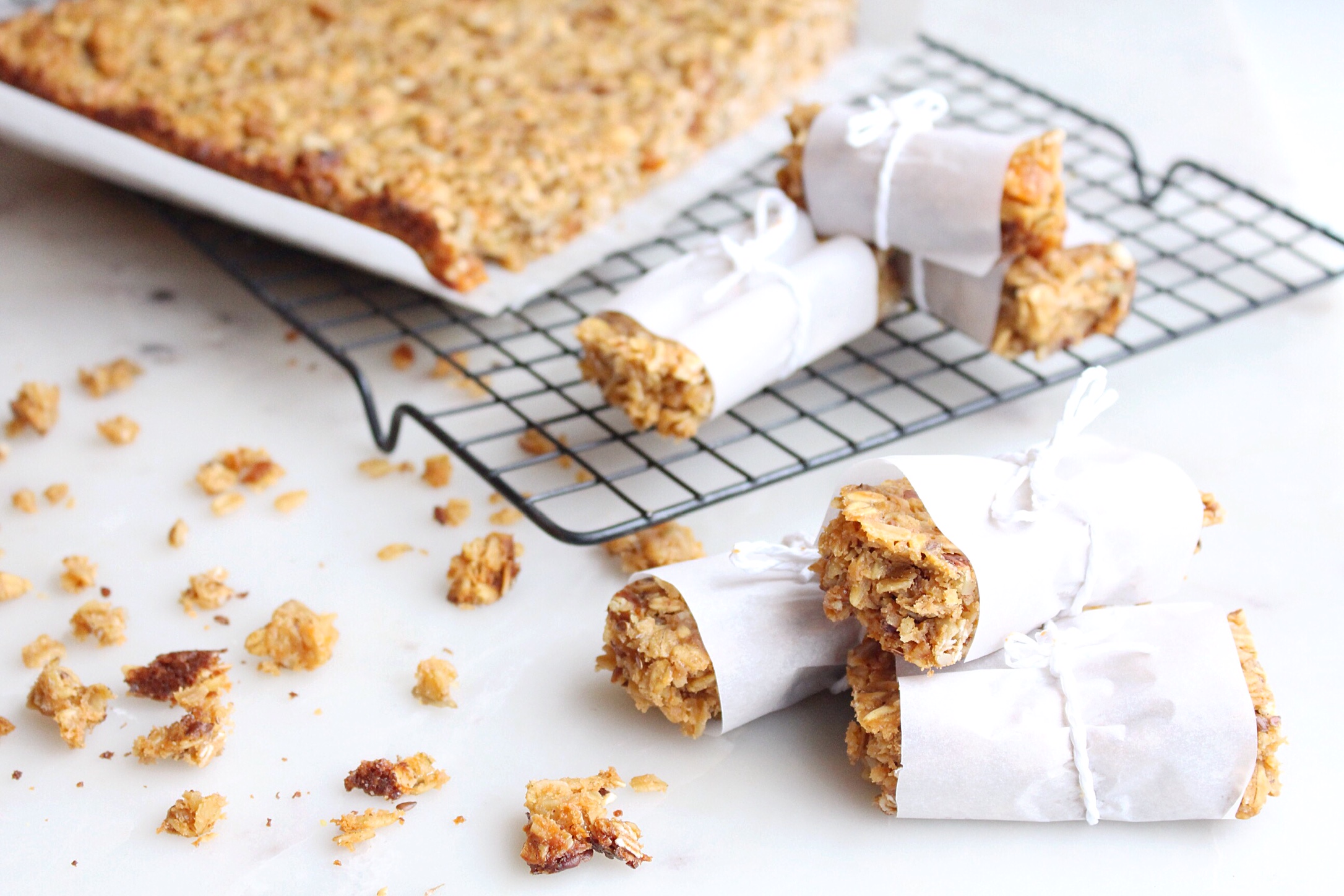 Happy Tuesday lovelies! I am so excited to be partnering up with Best Friends for Frosting to share this super simple recipe for my Banoffee Pie Granola Bars with you today!
Not only do these granola bars make for an amazingly delicious breakfast or snack, but they also double as a super yummy dessert. Basically it's like getting three meal options for the price of one – and what could be better than that ?!
This is a nice big recipe so you can easily serve up a couple slices for breakfast, pack a few leftovers along with you for an afternoon snack, and still have some leftover to reheat and serve warm with a scoop of vanilla ice cream for dessert. Mhmmmmm
But how do they taste you ask? Well to put it simply, they taste just how they sound… like a banoffee pie; Honestly, need I say more? The flavor of the caramelized banana combined with the toasty oats and the nutty pecans… It's simply irresistible. If you are a banoffee pie fan, you are going to absolutely love these granola bars. So head on over to Best Friends for Frosting to get the recipe for these via this link here !
Happy Baking lovelies <3 <3
KP xoxo