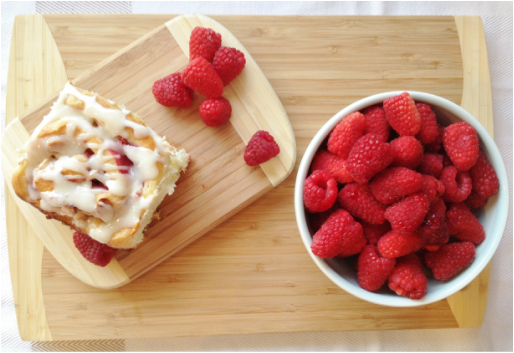 Alright, first things first, I promise that I am officially done changing up my websites name! I know it's just ridiculous how I have managed to do this twice in the span of one month, but I have finally settled on a name that I think really fits what my blog is about and also makes me smile! Let me know what you think about the name change 🙂 Now back to today's blog!
Happy Friday everyone! Yipeee! So basically it has become something of a tradition for me to bring in some sort of baked good to work on Friday mornings. How did this happen you ask? Well basically, about two months ago I started to casually bringing in some leftover treats, which I had lying around at home from various weeknight baking adventures. I finally realized that there is only so much baking that two people (Cole and I) can consume during the week without it going bad and decided it would be a much better idea to share the bounty at work.
Anyways, I guess people enjoyed the homemade goodies, because I soon found that people were seeking me out in the office to ask me if, (and what) delicious treats I would be bringing into our little staff room each week and I couldn't just stop bringing stuff in when they were asking me so nicely! So I started bringing different baked goods in every Friday morning (just because I thought this would make our Fridays even better than they already are.) Thus, the tradition of Kristie's Friday baked goods in the office was born.