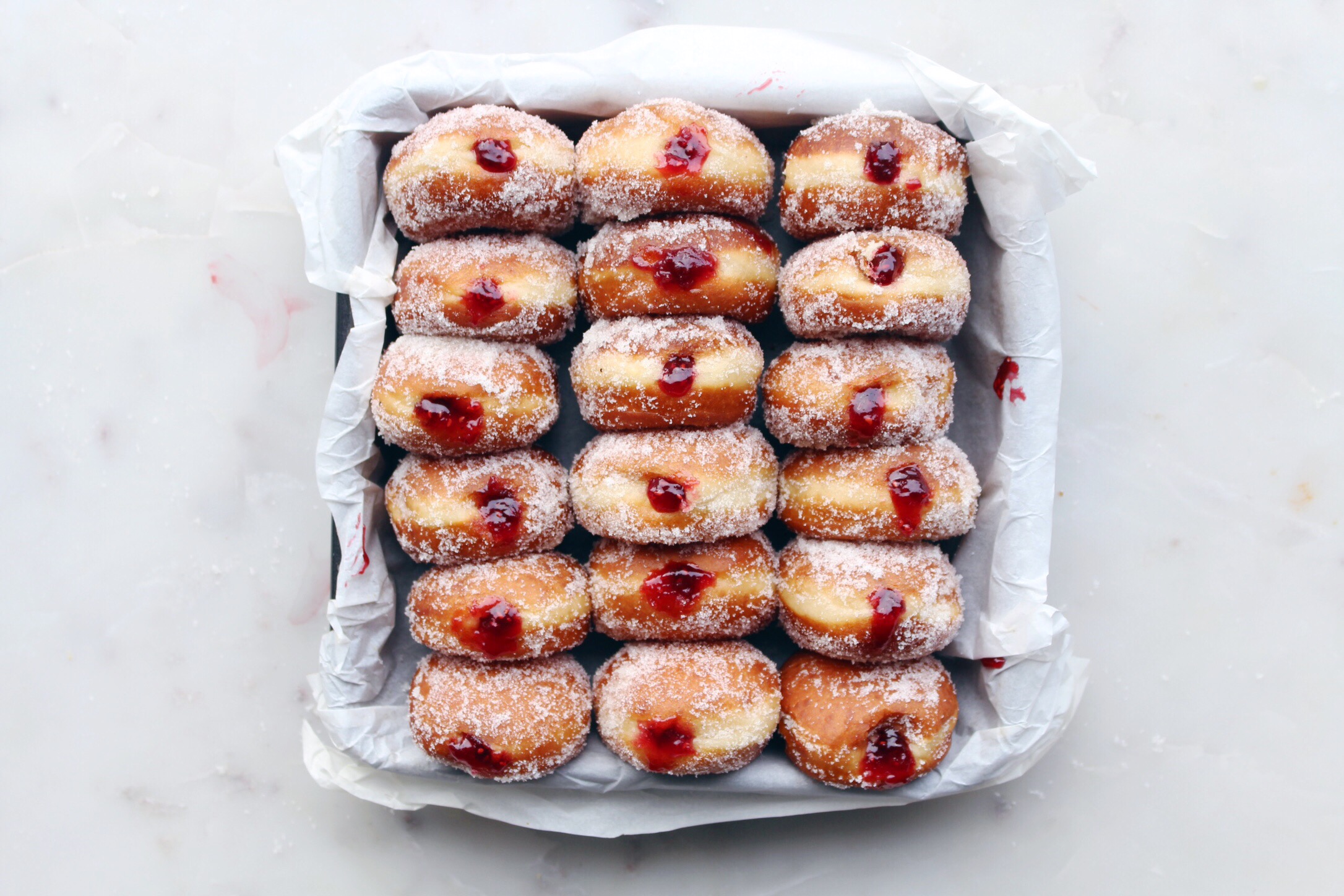 Cole loves it when make homemade donuts. In fact, I would venture so far as to say that homemade donuts are probably his favourite baked goodie for me to whip up.
For whatever reason Cole will never admit to me that he has one favourite treat – because as he says "everything you make is delicious" – but I know his secrets.
So when he came down to the kitchen this past Sunday morning to find these homemade Raspberry Jam filled Vanilla Sugar Donuts sitting on the kitchen counter – let's just say I wasn't surprised when his eyes lit up like a child's on Christmas Day.