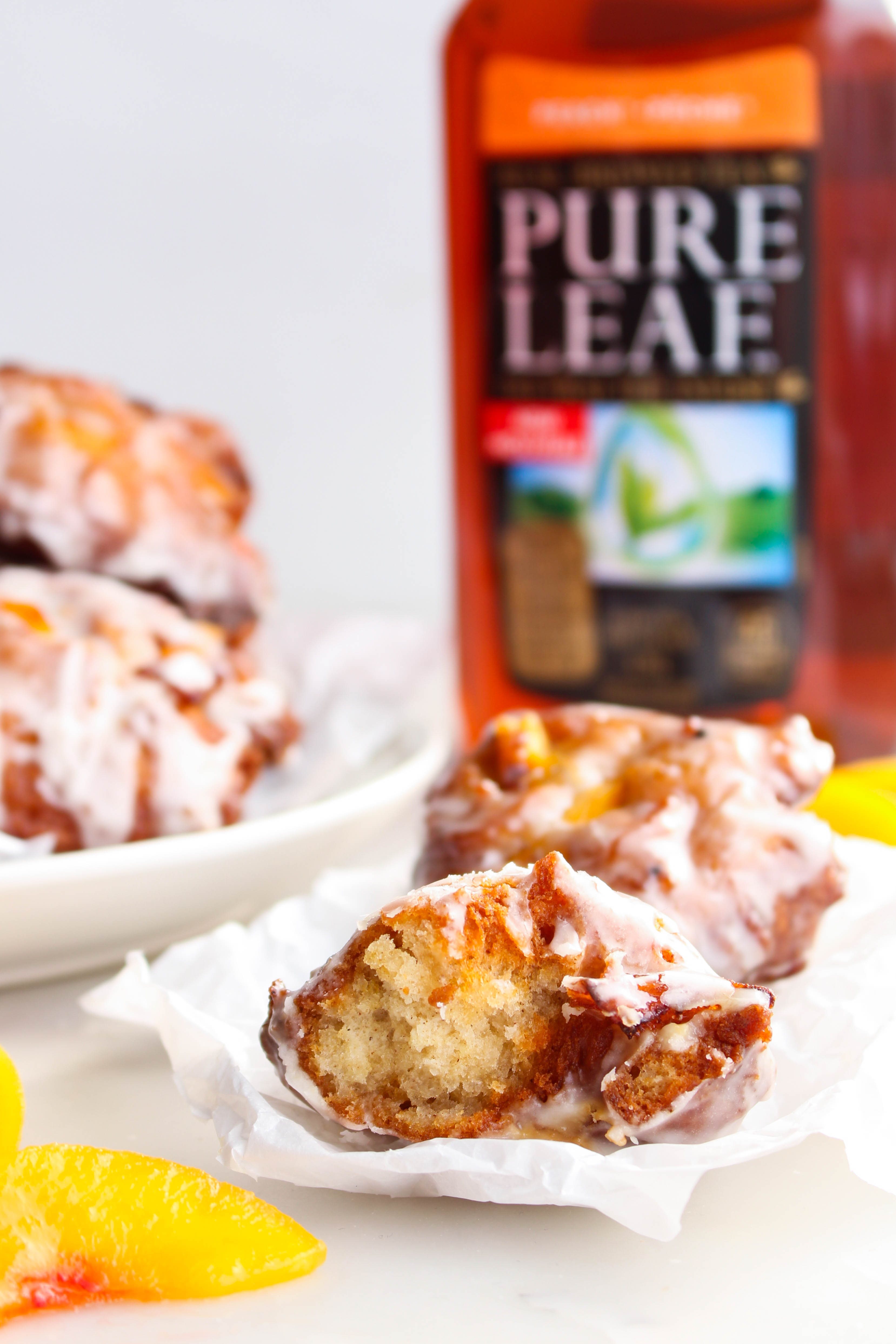 We have had one heck of a winter here in Vancouver & I don't know about you guys, but I  honestly could not be more ready for summer. Like, at this point I would be completely fine if we could just skip Spring and go straight to hot sunny days, filled w/ trips to the beach and the market to pick up fresh summer berries & stone fruits.
Okay, so I know it's still February and we have a longgg way to go before days like that can happen – but hey, a girl can dream right?
So today, (despite gloomy, freezing Vancouver weather,)  I am embracing all the summer vibes, and throwing a little impromptu donut party w/ Pure Leaf Peach Iced Tea and these Ginger Peach Fritters. Who else wants to join in!?