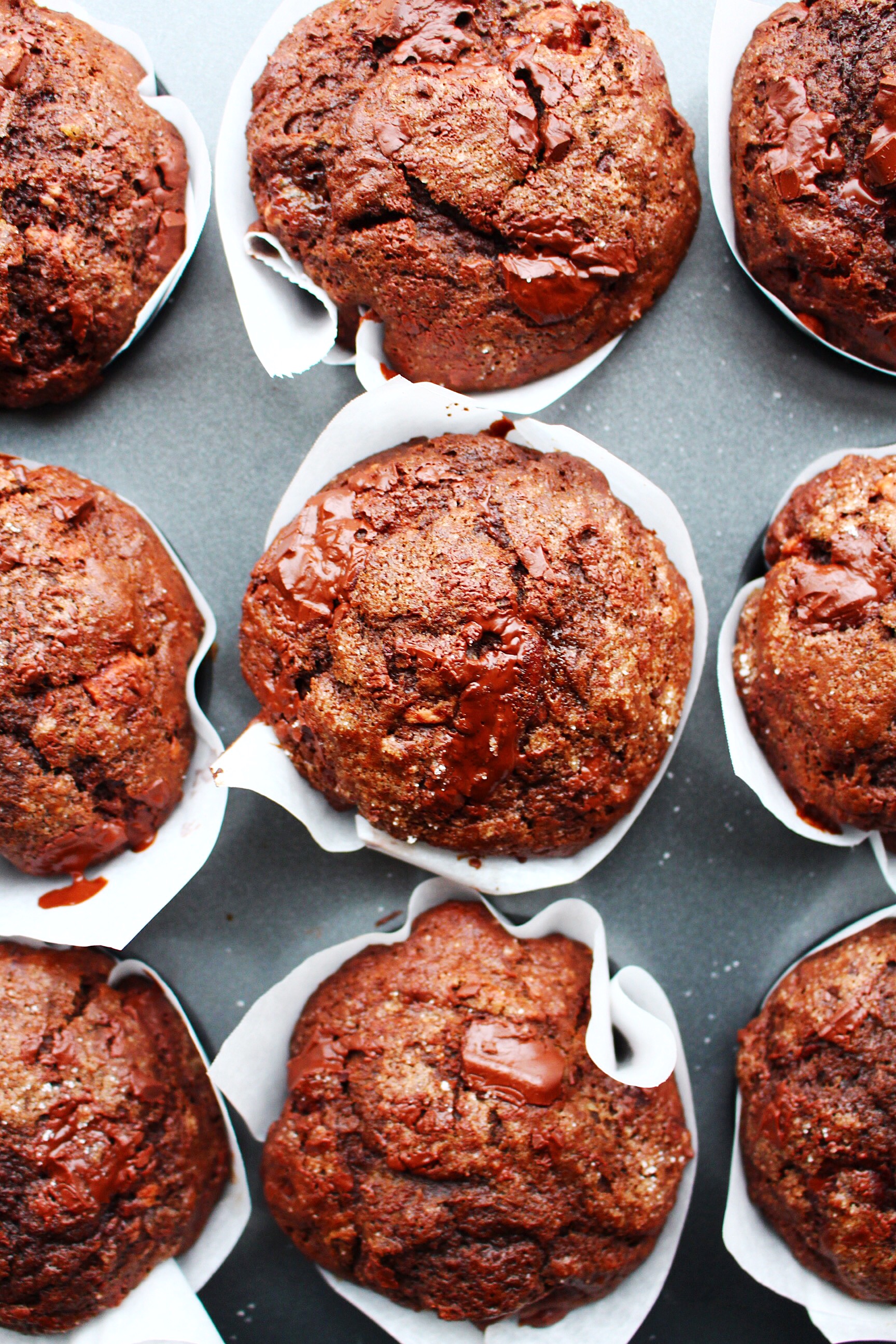 Sometimes you just really need a good chocolate muffin. You know like a super moist, fudgey muffin, loaded with good quality milk and dark chocolate chunks. Are we on the same page here?
So here's the thing these muffins are so chocolatey and delicious, that they could basically qualify as a dessert – however, because they are a "muffin" it is therefore perfectly acceptable for you to eat them for your breakfast. Ergo – you get to eat chocolate for breakfast and feel perfectly okay about it… (not that I think you ever need a legit reason to eat chocolate for breakfast). 
However if you are opposed to eating this much chocolatey goodness for breakfast, might I suggest heating one of these bad boys up & eating it in a bowl with a scoop of vanilla ice cream… and maybe a drizzle of chocolate sauce… and maybe a dollop of whipped cream for good measure…. sorry – what were we talking about?
Oh yes! So this is one of the recipes that I shared over on the Tastes of Lizzy T website, – so you should definitely go and check it out here, cuzz you know… chocolate… for breakfast. 😀
Happy weekend baking lovelies <3 <3
KP xoxo