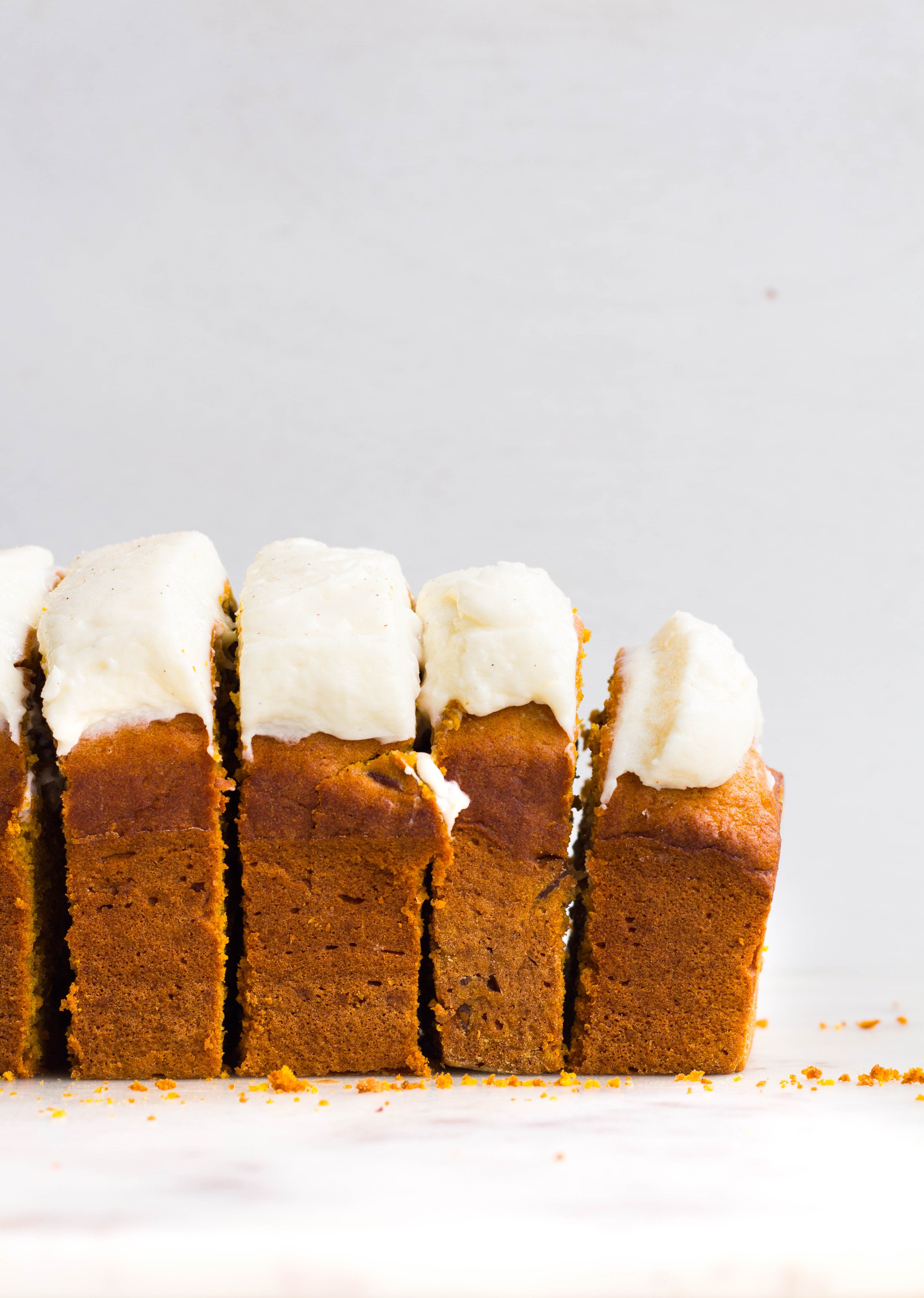 My Dad doesn't have much of a sweet tooth. I got my obsession for baked goodies from my mum and my mum only.
As such he rarely requests baking – in fact he rarely even eats dessert at all. So when he does I get a little giddy and waste no time jumping at the opportunity to bake him a little something delicious.
Such was the case the other day when I got a text from him saying, and I quote… "I think I could go for a slice of Carrot Cake topped with an inch thick of Cream Cheese Frosting right about now…" My Dad may not share my love for baked goodies, but if there is one thing we can agree on, it's that cream cheese frosting is pretty much the best thing in the whole entire world.
Shop this post