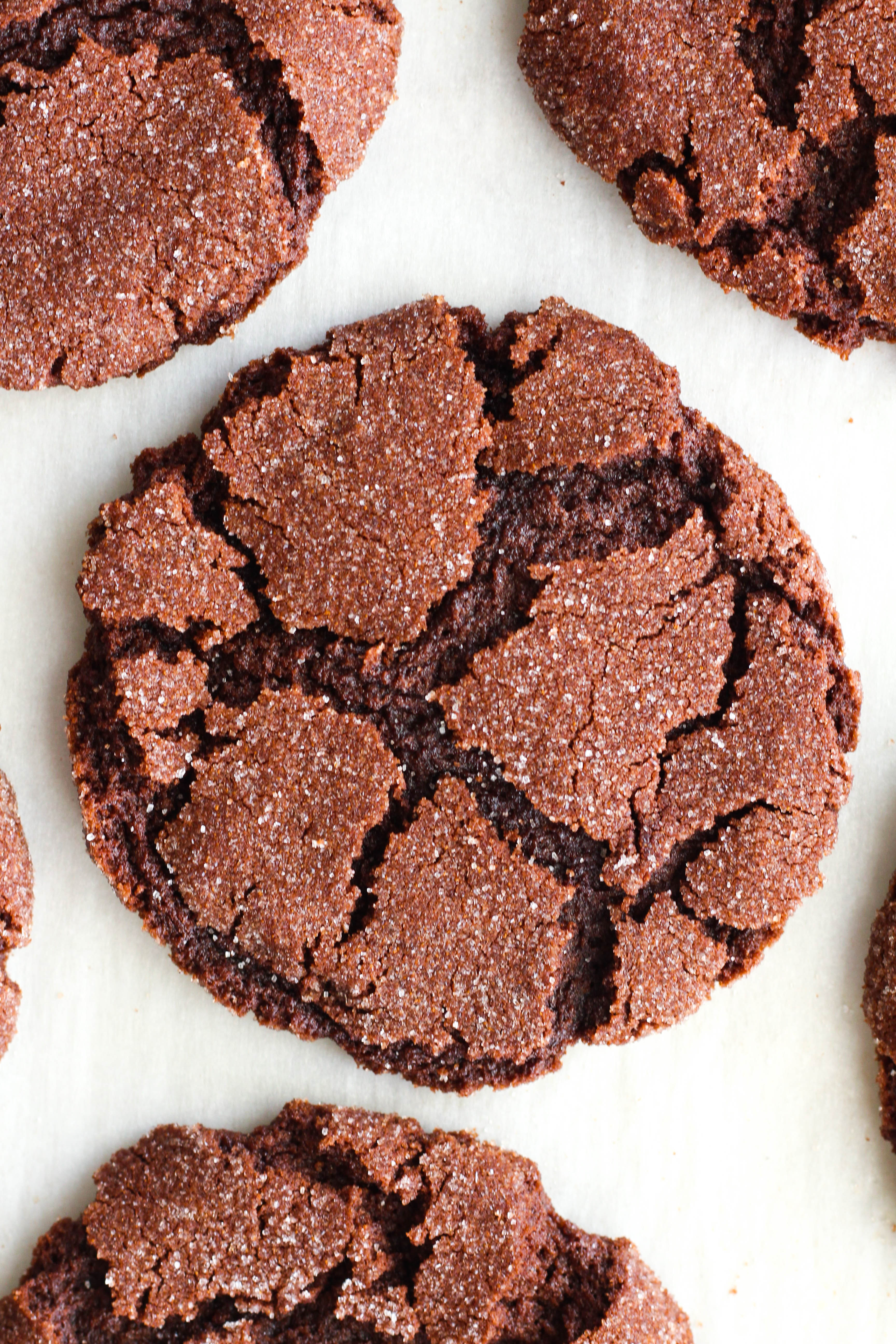 There is something so special about the simplicity of a basic sugar cookie. Do you know what I mean? I often find myself fantasizing about their chewy centers, crisp edges, and crackly tops…
Such was the case this morning when I had a sudden hankering for a good sugar cookie – but not just any sugar cookie; One that is loaded with chocolate and packing a necessary dose of caffeine for a Wednesday morning. Such is the story of how these Chocolate Espresso Cookies were born. It's a bit of a boring story, but that's okay becayse these cookies are anything but boring.
Shop this post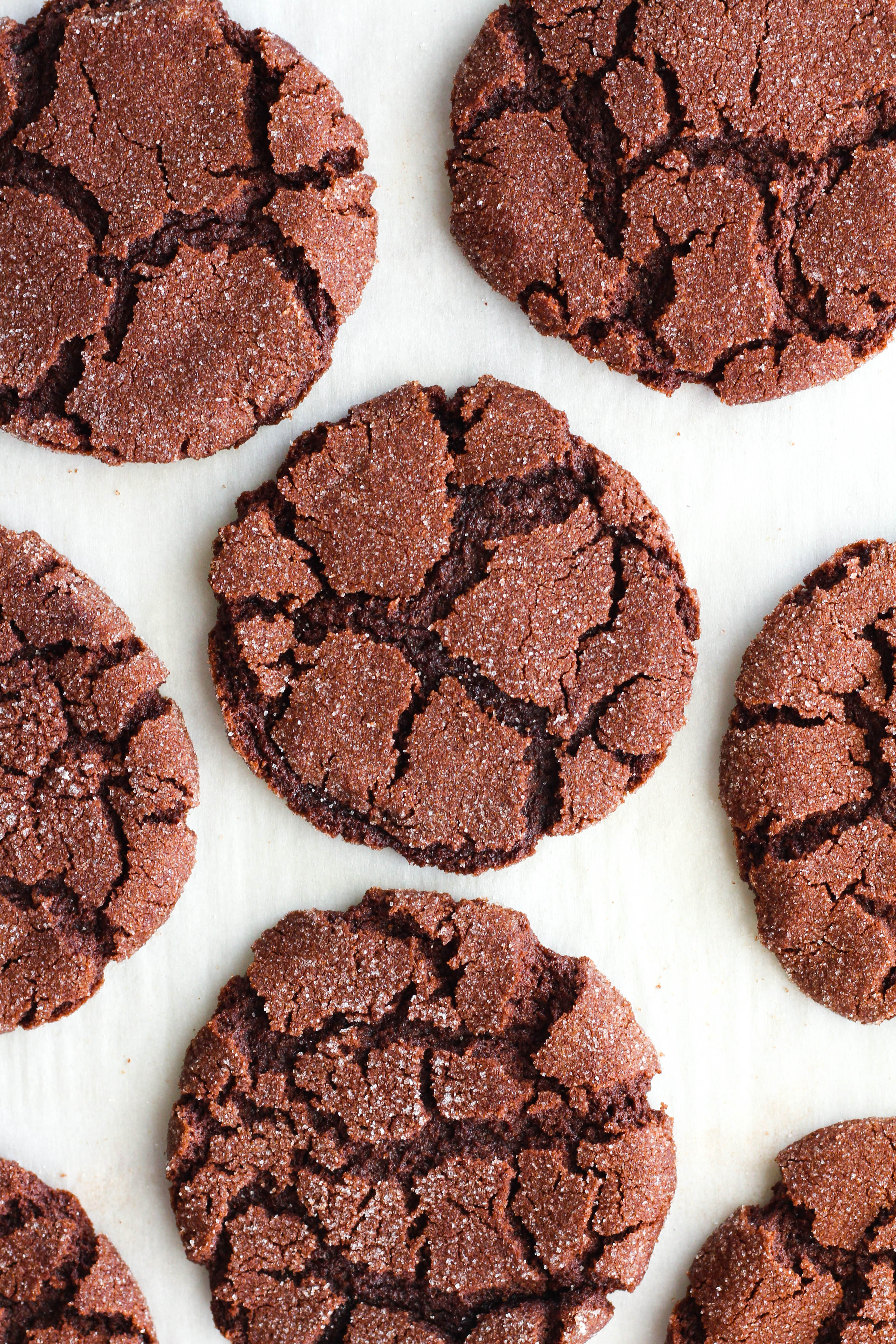 Is it just me, or could you all just stare at the top of a crackly topped cookie all day long too? Phew! So glad we are on the same page 😀
Honestly the crackly tops on these cookies are enough to make me go weak in the knees. I almost couldn't believe my eyes when the came out of the oven. I mean the idea that all of my crackly topped cookie goals had been achieved on a Wednesday morning recipe whim seemed almost too good to be true. But as you can see… these cookies are very real, and they are just as delicious as they look.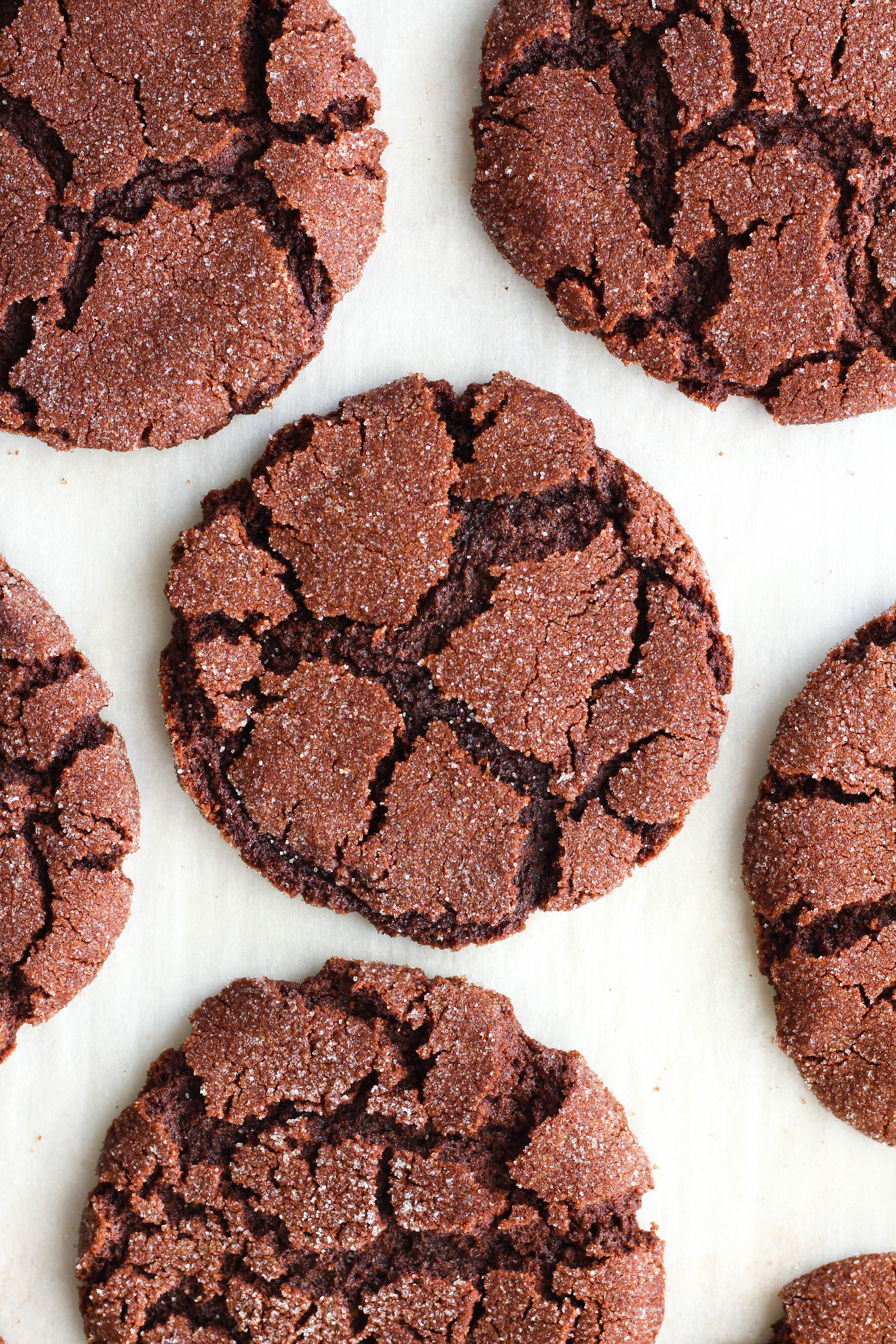 Irresistibly chewy, chocolate fudge centers surrounded by sugar rolled, crackly exteriors; these cookies are life. Oh and the are beyond easy to whip up, so what are you waiting for?
Here is the recipe lovelies and I hope you enjoy!
Chocolate Espresso Sugar Cookies
*This recipe was adapted from The Vanilla Bean Bake Book
Makes 18 cookies
Things you need…
1 cup butter, softened
1 1/4 cup granulated sugar + more for rolling
1/2 cup brown sugar
1 egg
1 tbsp espresso powder
1 1/2 tsp vanilla
3/4 tsp baking soda
1/2 tsp salt
1 3/4 cups all purpose flour
1/2 cup cocoa powder
How to make…
Preheat your oven to 350F degrees and line 3 baking sheets with parchment paper.
In a small bowl, whisk together flour, baking soda, salt and cocoa powder. Set aside.
In a large mixing bowl, use an electric mixer to cream together the butter and sugars until pale and fluffy, about 3 minutes, scraping down the sides of the bowl every so often. Add in egg, vanilla and espresso powder; beat on medium speed until fluffy. Add in the dry ingredients and mix on low until just combined.
Use a large cookie scoop (like this one) to spoon 6 balls out onto each cookie sheet. Roll the scoops into balls and roll in a bowl of extra granulated sugar.
Place cookies onto prepared baking sheets – only 6 per sheet as they will spread. Bake for 11-12 minutes or until the tops are puffed and cracked. Remove from oven and allow to cool for a few minutes before serving. Enjoy!