Correct me if I'm wrong, but I feel like your weekend needs brownies, cozzz like brownies……
I feel like you just can't go wrong with brownies. Whether you are baking them for a girls night in, baking them to pack along for your weekday lunches,  bringing them to a fancy party or just baking a pan to keep you company on the couch while you binge watch Dawson's Creek on Netfilx… (clearly speaking from personal experience here) – Everybody loves a good brownie, especially when you lace them with espresso, douse them in a silky hot fudge sauce that dreams are made of, and serve em' up with a scoop of vanilla ice cream. Who's with me?
Shop this post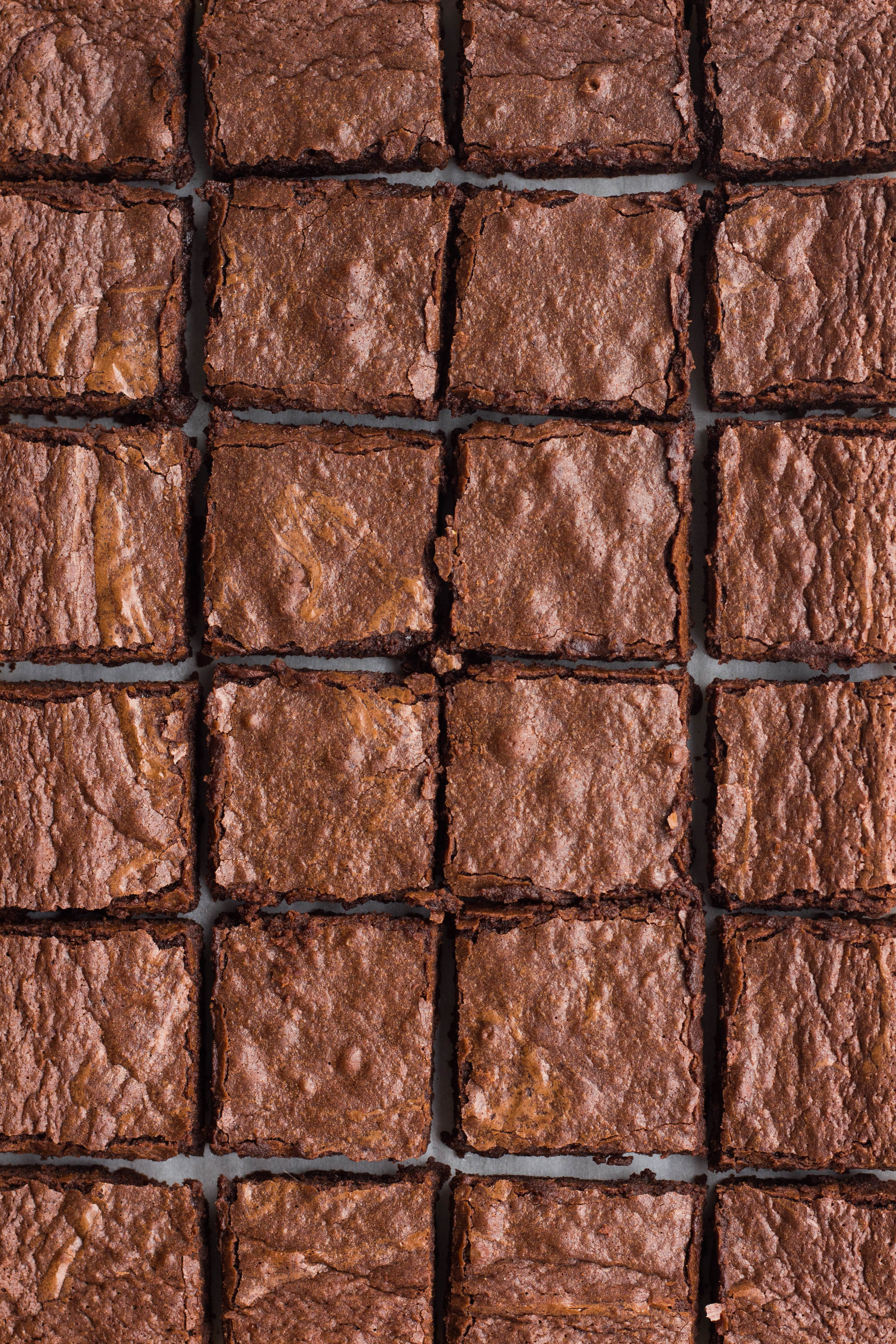 A while back a received a request from one of you lovely people for my go-to brownie recipe, and I couldn't wait to share this one with you all.
These brownies are everything you want them to be. Chocolatey, a little crisp on the outside but insanely fudgy and chewy on the inside, flavourful and just all around amazing. And when you go the extra mile and serve them up with this homemade hot fudge sauce, they are actually what dreams are made of.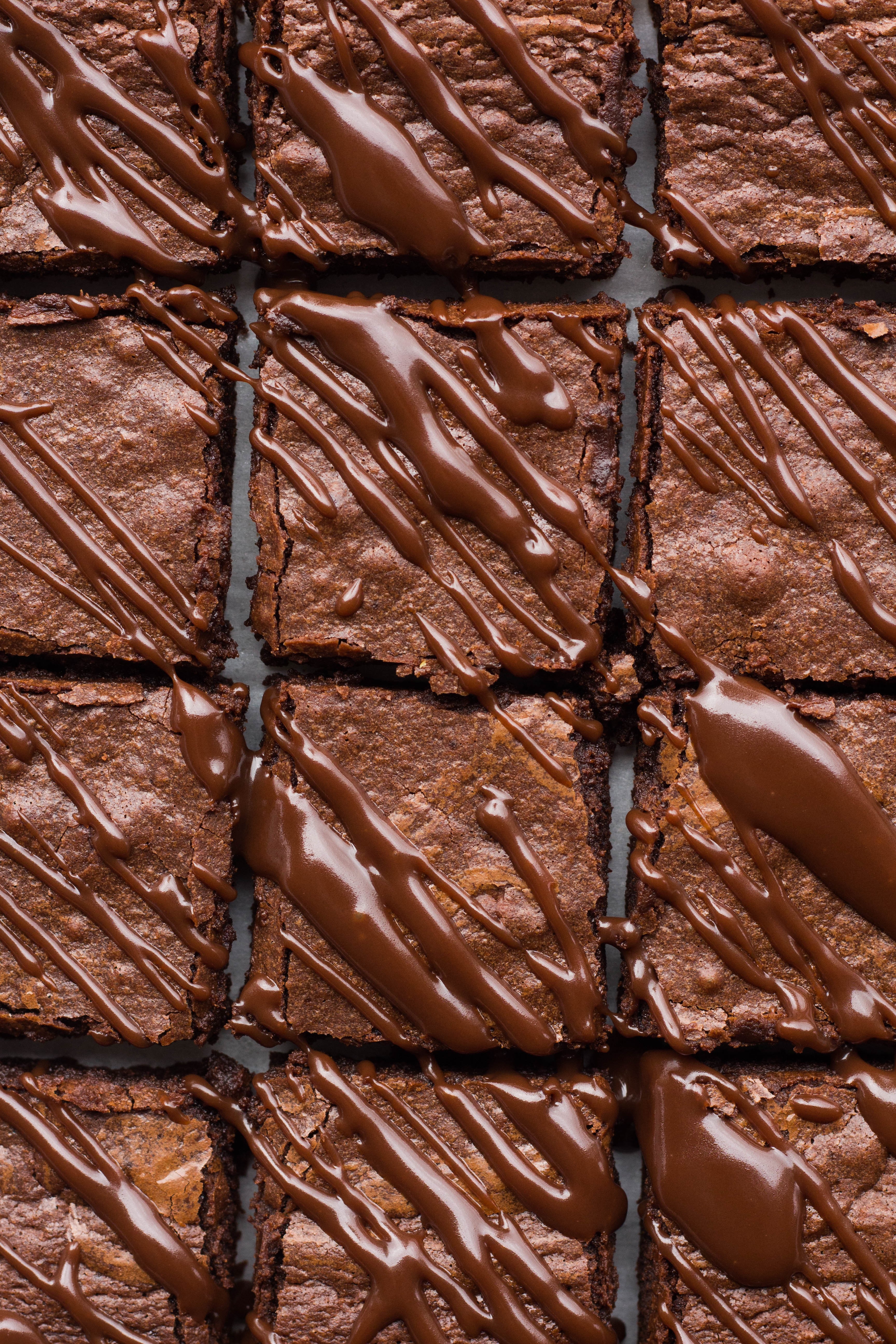 The recipe below for my favourite homemade hot fudge sauce is what freaking dreams are made of. It makes a big batch, so in truth you probably won't use it all on these brownies alone, but I know you all won't be mad about a little extra hot fudge sauce. Pour it over vanilla ice cream, use it to make s'mores… the possibilities are endless, so take this killer recipe and you do you with it. But if you do use it for something epically delicious and post it to instagram, please tag me or use the tag #thesweetandsimplekitchen! I love, love, love to see your beautiful creations – it truly makes my day.
So here is the recipe lovelies and I hope you enjoy!
Happy baking!
KP xoxo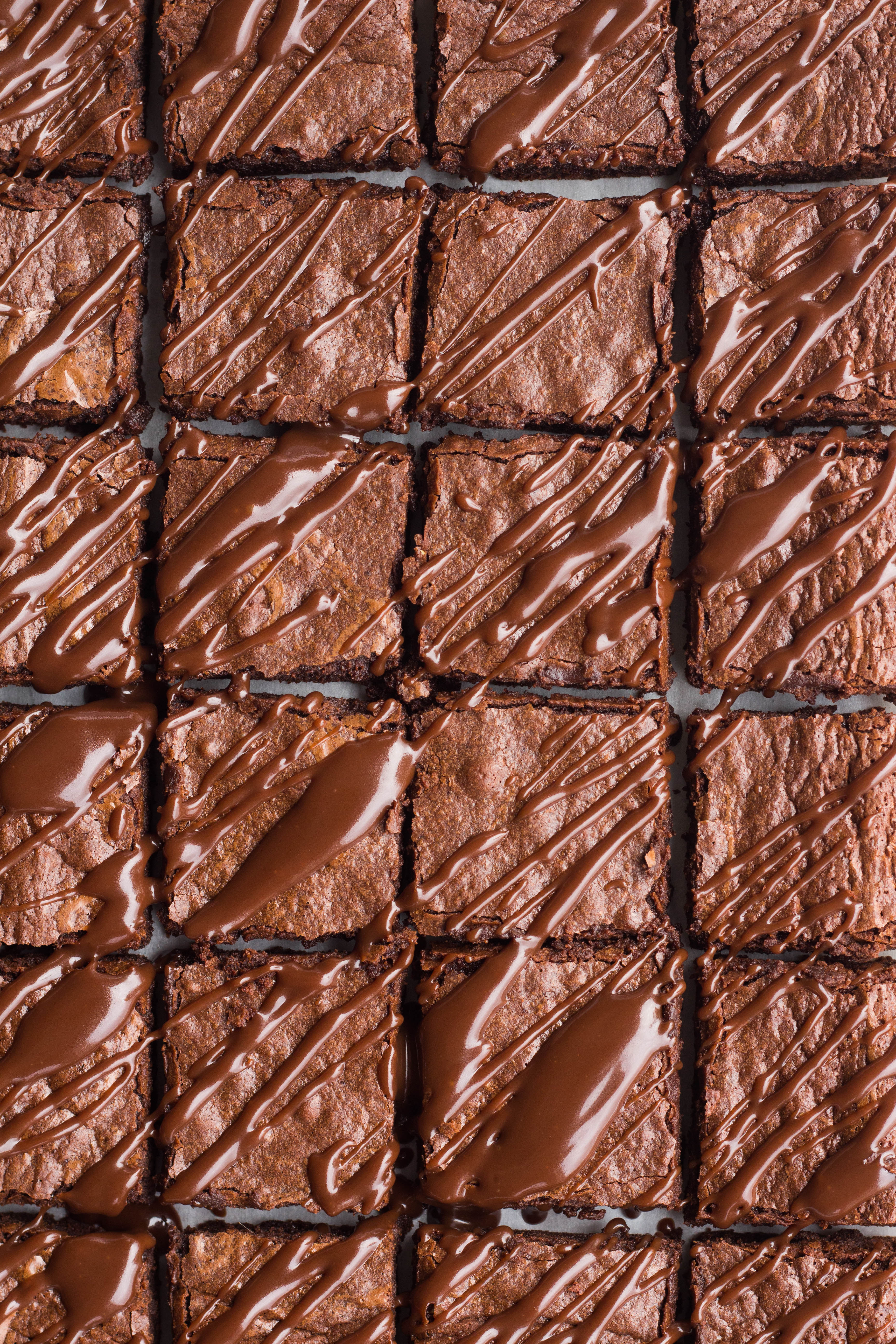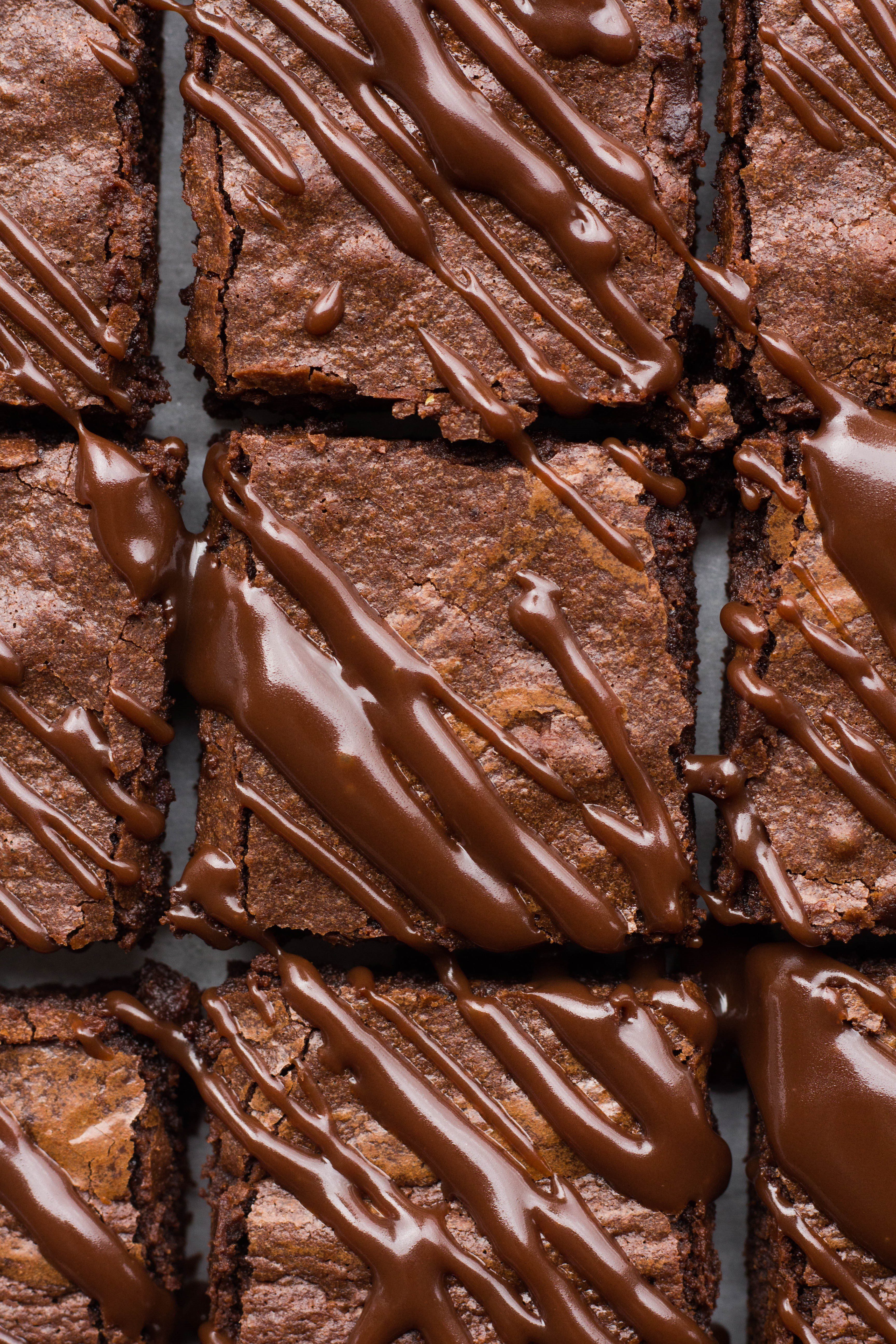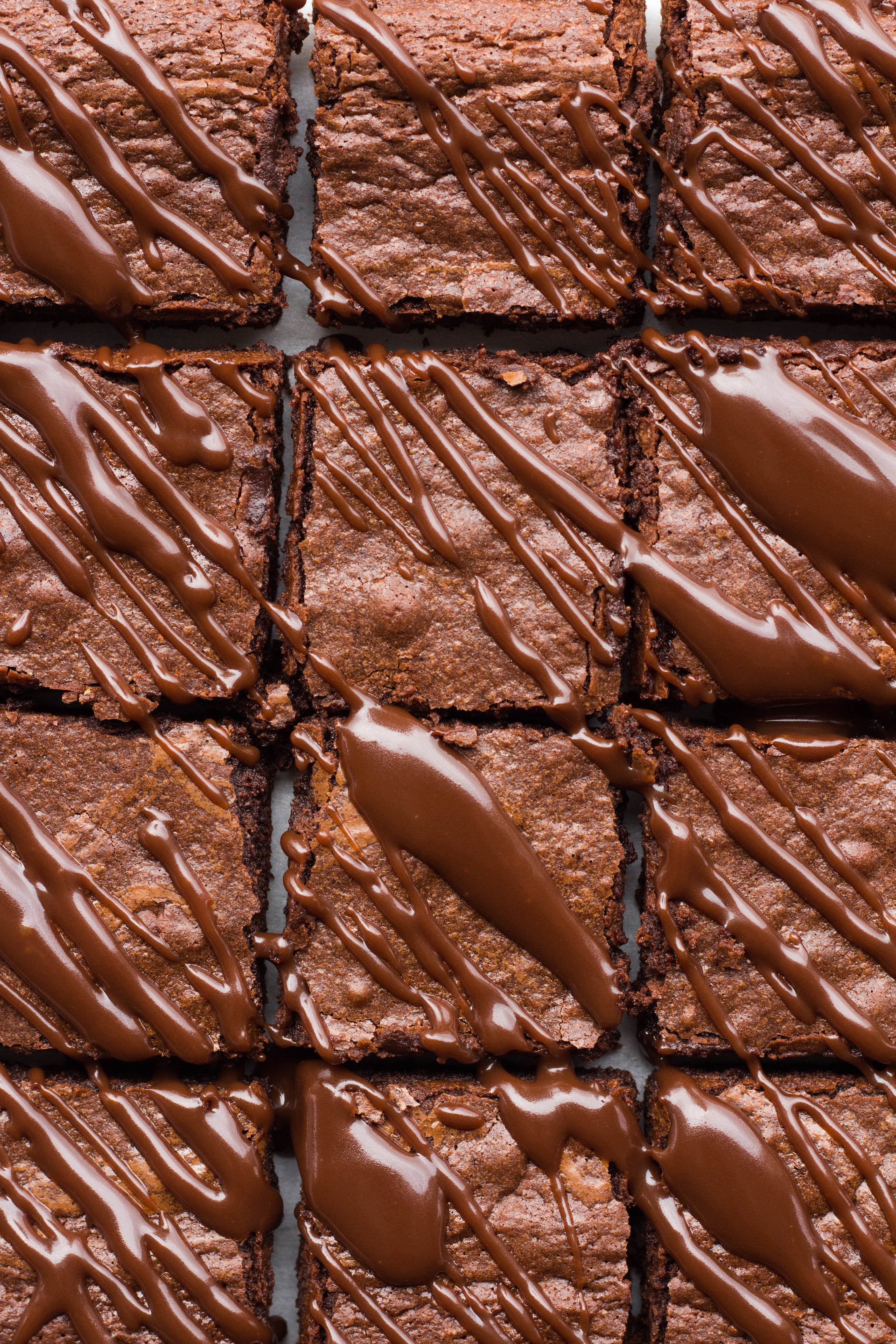 Espresso Fudge Brownies
Recipe adapted from The Vanilla Bean Bake Book
Makes 24 small brownie squares or 18 larger bars
Things you need…
Espresso Fudge Brownies
1/2 cup butter
6 oz bittersweet chocolate
1/4 cup cocoa powder
1/2 – 1 tbsp espresso powder **(I use 1 tbsp because I love espresso flavour but if you want it to be more subtle, just use 1/2 tbsp)
1 cup granulated sugar
1 cup brown sugar
4 large eggs
1/2 cup canola oil
2 tsp vanilla
1 cup all purpose flour
1/2 tsp baking powder
1/2 tsp salt
Homemade Hot Fudge Sauce
1 cup semi sweet chocolate chips
1/2 cup butter
1 1/2 cups icing sugar
1/2 cup brown sugar
1 can evaporated milk (about 1 3/4 cups)
1 tbsp vanilla
How to make…
Espresso Brownies
Preheat oven to 350F degrees. Grease & line a 9×12 baking pan with parchment paper. Set aside.
In a medium sauce pan over low heat, melt the butter and chocolate until smooth. Remove from heat and stir in espresso powder and cocoa powder. Set aside to cool slightly.
Meanwhile in a separate mixing bowl, whisk together sugars, eggs, canola oil and vanilla. In another small bowl, whisk together flour, baking powder and salt. Set aside.
Once chocolate mixture has cooled slightly, pour the egg and oil mixture into the melted chocolate and whisk to combine. Next add in flour and stir until completely combined. Pour mixture into prepared baking pan and spread the brownie mixture to the edges.
Place in the center rack of your oven and bake for 20-25 minutes or until the edges are set and the center is puffed and starting to crackle.
Remove from oven and allow to cool in the pan for at least 20 minutes before serving. If you are cutting the brownie into squares, you will probably want to let it cool completely to room temperature to allow for easy cutting.
Serve with hot fudge sauce and vanilla ice cream. Enjoy!
Hot Fudge Sauce
In a medium sauce pan over medium heat, melt the butter and chocolate. Whisk in evaporated milk, icing sugar and brown sugar. Bring mixture to a boil, reduce heat and simmer for about 5-6 minutes or until the mixture has thickened. Remove from heat and stir in vanilla. Serve immediately with brownies, ice cream, cake or whatever you fancy.
Pour any leftovers into a jar and allow to cool completely before storing in the refrigerator for up to two weeks. Reheat portions as needed for serving. Enjoy!