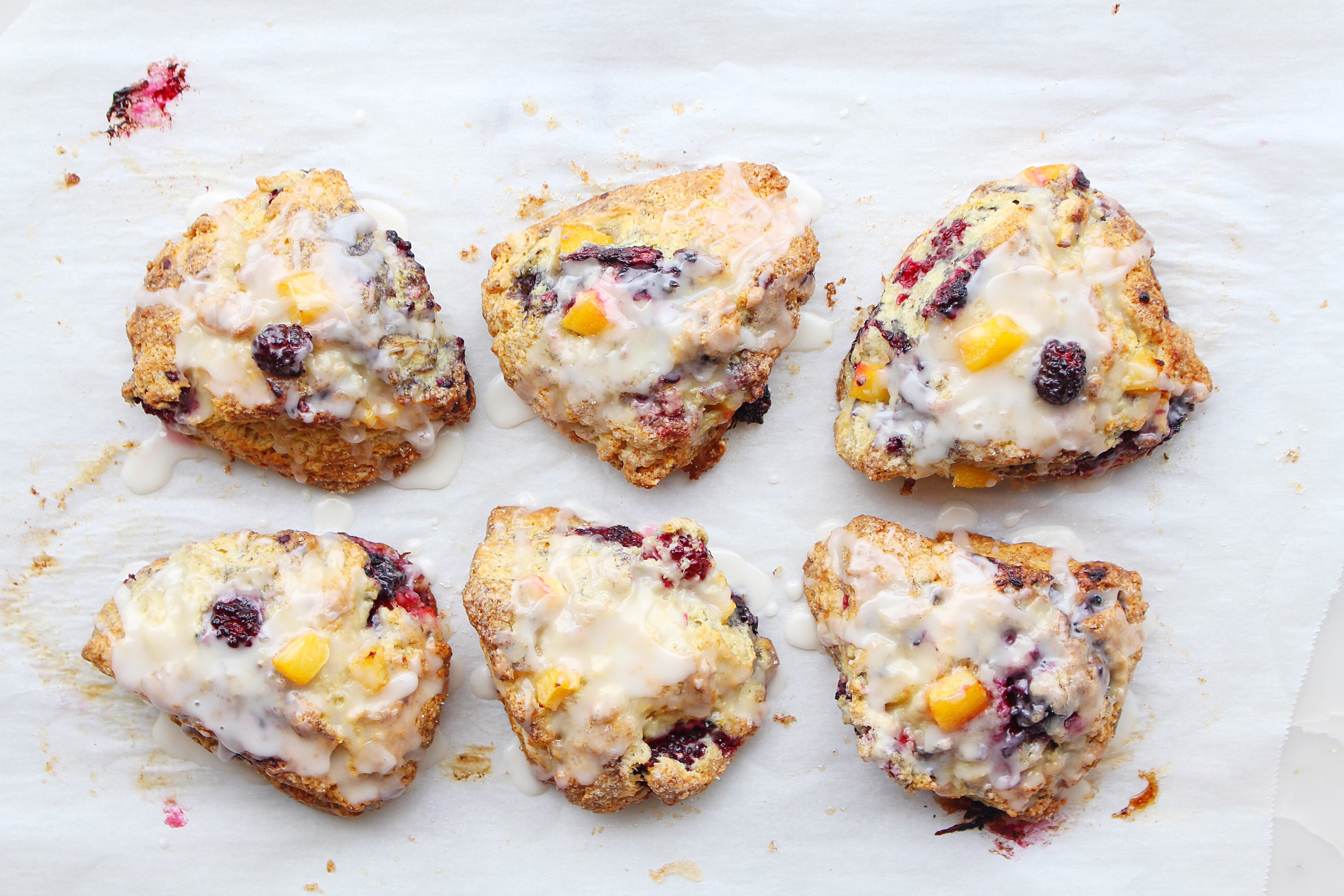 Happy Tuesday lovelies!
Jiminy Crickets it's been a long time since my last recipe post! Gah! I am officially the worst food blogger ever…. if you could ever call me that – LOL! (probably not) Let's just stick with calling me "that lady who posts recipes sometimes…"
Anyhoooo – this is a quick one because I'm just here to let you know that the recipe for these Peach Blackberry Scones is up on the Tastes of Lizzy T website today! Yay! I know some of you have been waiting like FOREVER for me to post this one, so head on over to her site, grab the recipe & bake some scones, because these ones are da bomb & the perfect way to end the summer!
OH – and did I mention that they have Vanilla Glaze….. well, they have Vanilla Glaze… 'nough said.
Chat soon babes!
-KP