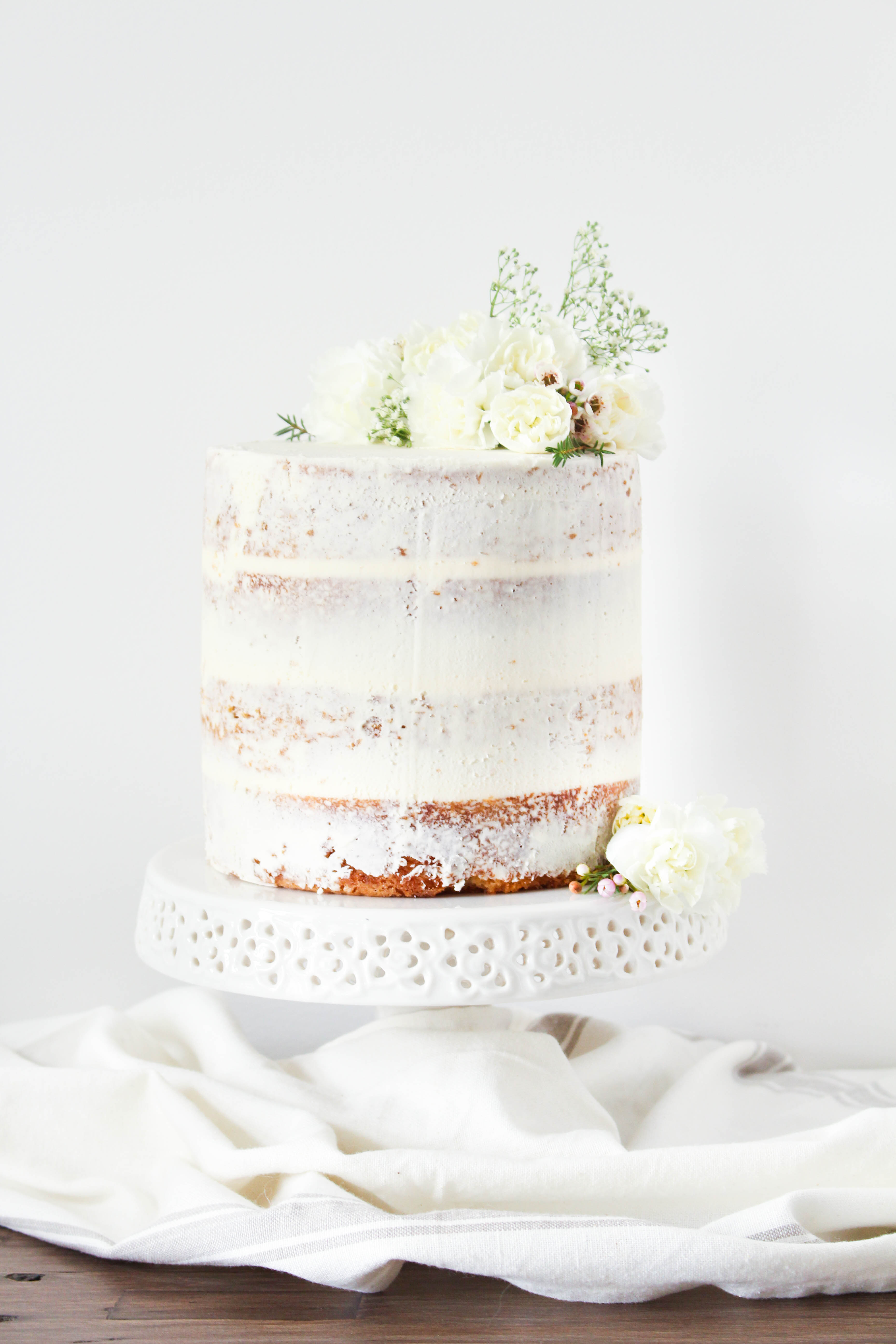 Who else here could find themselves completely content to stare at a pretty layer cake all day long?
When I got together with my lovely friend Rosemary from Local Studio Co a few weeks ago to shoot this pretty white layer cake, I swear I wanted to do just that. Stare at it all day long that is…
Seriously though. I swear once we were done shooting it, I sat and admired it for a solid thirty minutes. I was so obsessed with it that when my fiance asked me when he could have a slice, I almost uttered the words "Pardon me? this cake is of course too pretty to eat!" … But then I remembered that the cake was also delicious, and let's be real, there is nothing that will ever stop me from eating a piece of homemade cake. Nothing. Not even if it is pretty.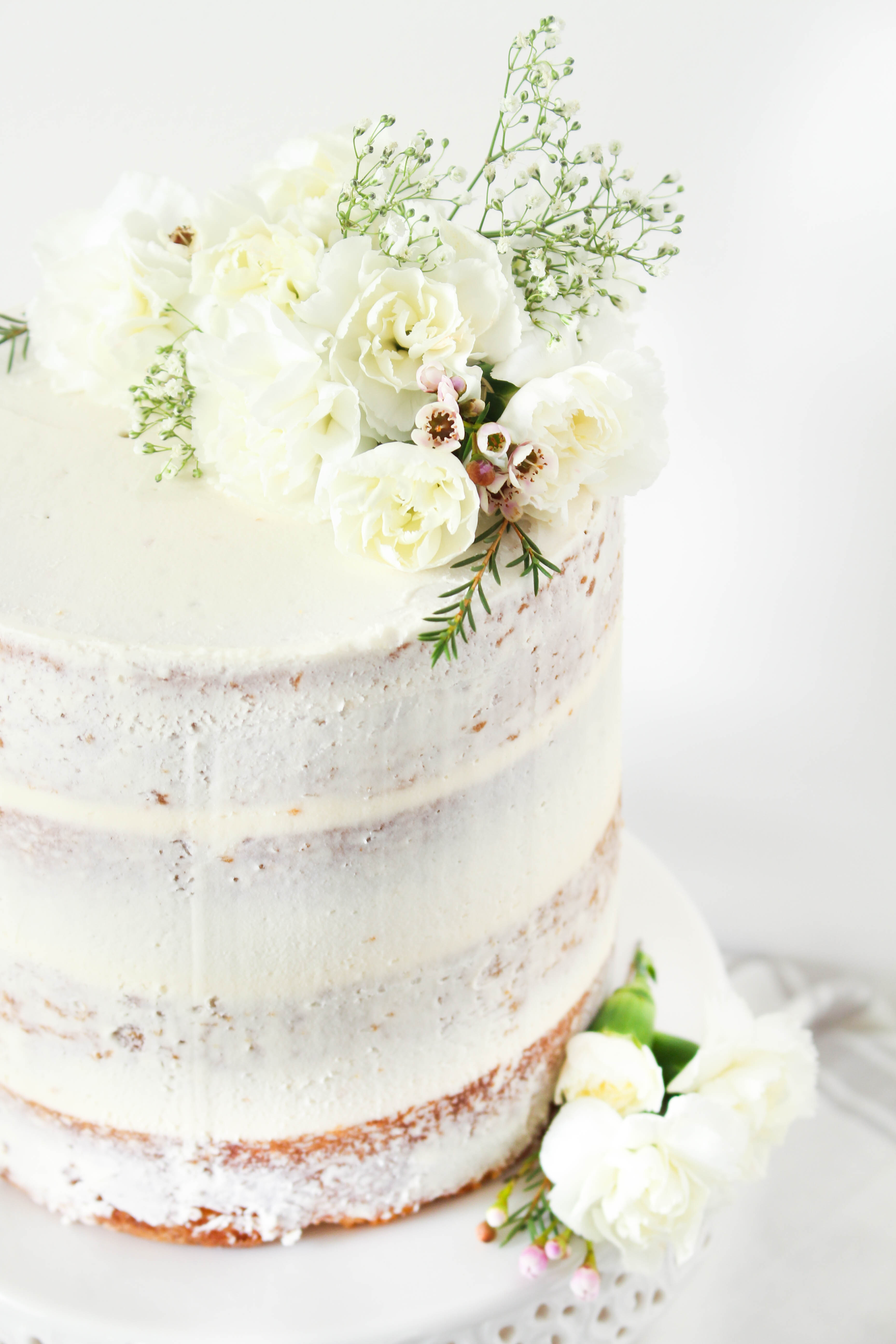 To be completely honest with you guys – I am not cake decorator. I pretty much always go for a "rustic" look when I bake birthday cakes, and when I use the word "rustic" – I am basically using it as code for "I have absolutely no idea how to properly decorate a cake."
So I am being totally serious when I say that this was only my second attempt at decorating a naked layer cake. I won't get into the details, of the first attempt, but let's just say my first naked layer cake looked less like a cake, and a lot more like the Leaning Tower of Pisa … it was one of those baking fails I would prefer not to relive …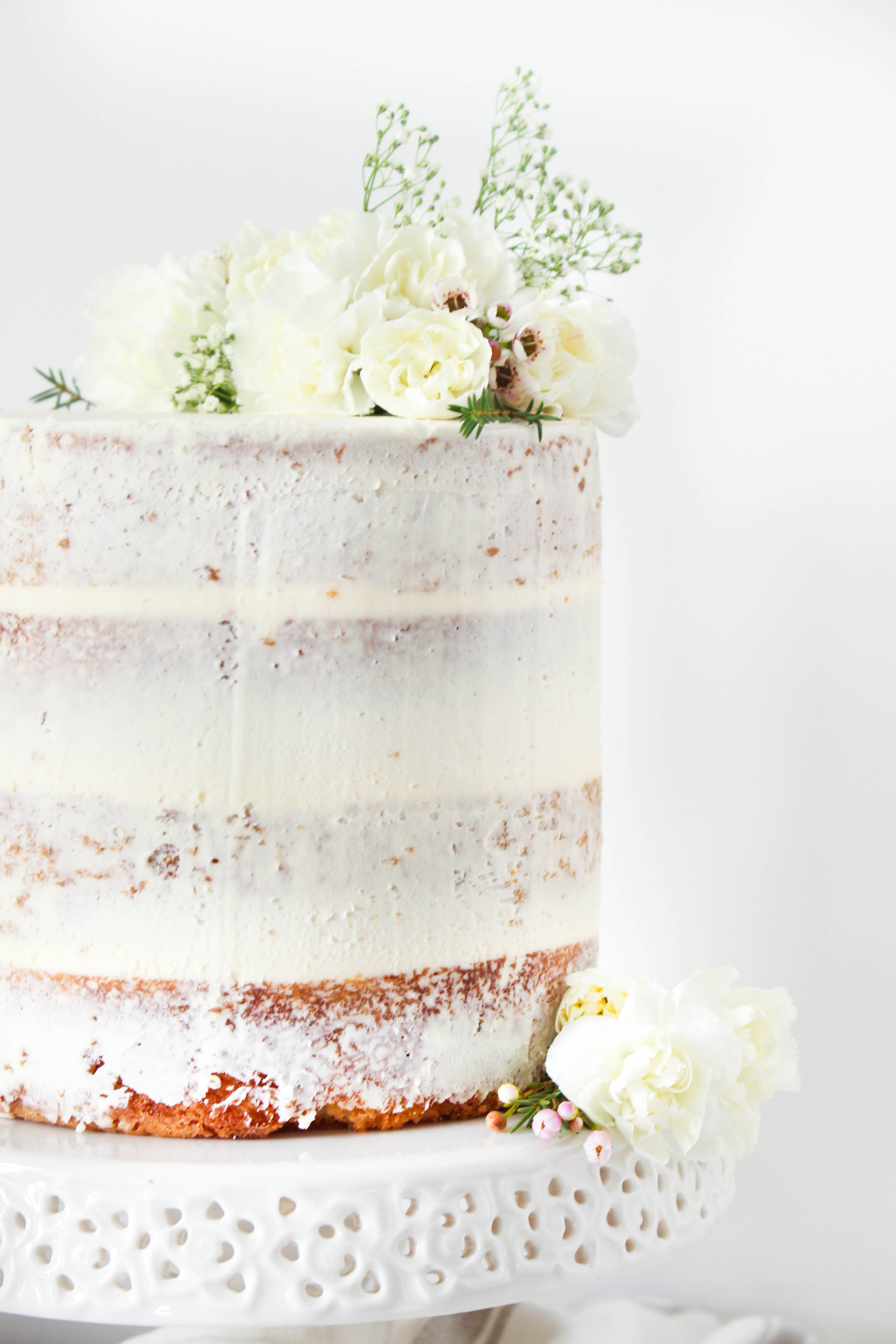 But hey, if at first you don't succeed; Try, try again! So like I said, this was my second attempt and you know what… I was pretty happy with how it turned out! So because I love you all so much and I want nothing more than for you all to be successful in your naked cake baking adventures. I made a list of a few tips that I think you should really consider when it comes to assembling a naked layer cake at home.
Tip 1: Use the damp tea towel method when baking your cakes (detailed in recipe);  This method will prevent your cakes from doming so that you have nice, flat cakes to work with when you are building your layers. Also, when your cakes dome, this usually means that you have to cut the domes off and the left over scraps often end up going to waste. And there shall be no wasting of cake in our kitchens amiright!?
Tip 2: CHILL YOUR CAKE LAYERS!!! Sorry for the excessive use of loud punctuation, but this is so important. It will make your cake sooo much easier to work with and it will prevent it from going all leaning tower of piza on your ass. During my first layer cake attempt, I most certainly did not chill my layers and my cake / buttercream was just too hot to function. It really wasn't the cakes fault…
Tip 3: Invest in a cake wheel; Okay so I know this can seem like a bit of a silly purchase – especially if you don't find yourself making layer cakes often. But you can find cheap ones (I bought a plastic one for $10) and it will make your life so much easier when it comes to smoothing out your icing.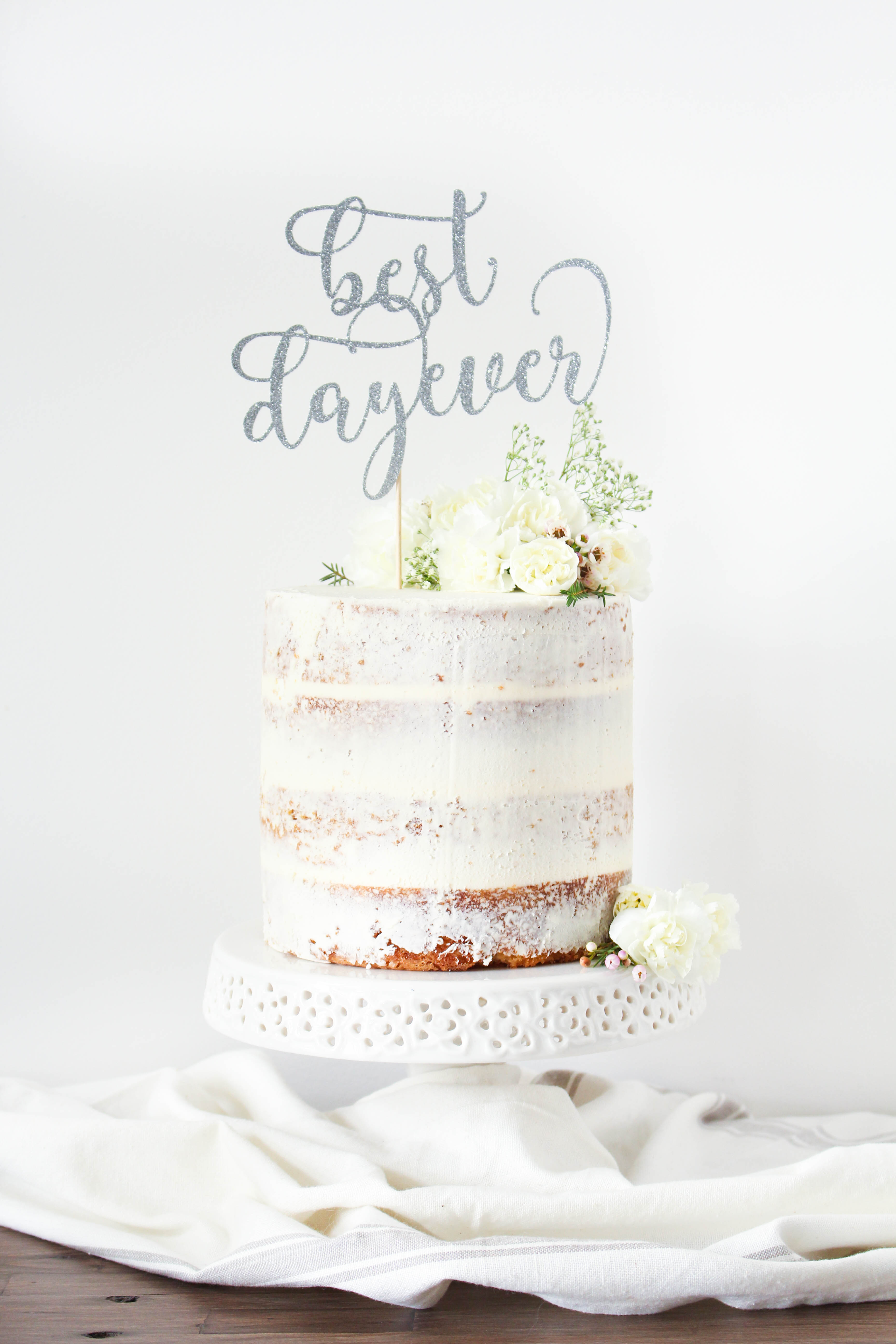 So there you go dudes – I feel like you are now ready to go forth and create beautiful layer cakes!
The cake pictured here is simply a homemade vanilla butter cake that I frosted with vanilla buttercream and decorated with some pretty white flowers. Seriously, so simple and yet I still cant get over how much I love it.
So if you have been nervous in the past to try making your own naked layer cake – this is the perfect recipe to get your feet wet with. And, you know what? Even if it doesn't turn out exactly how you wanted; I can guarantee you that it will still be delicious and at the end of the day that's all that matters right?
For more photos, and to find the recipe for this super simple naked layer cake – that you can totally make at home (insert virtual fist bump here) check out the Local Studio Co blog!