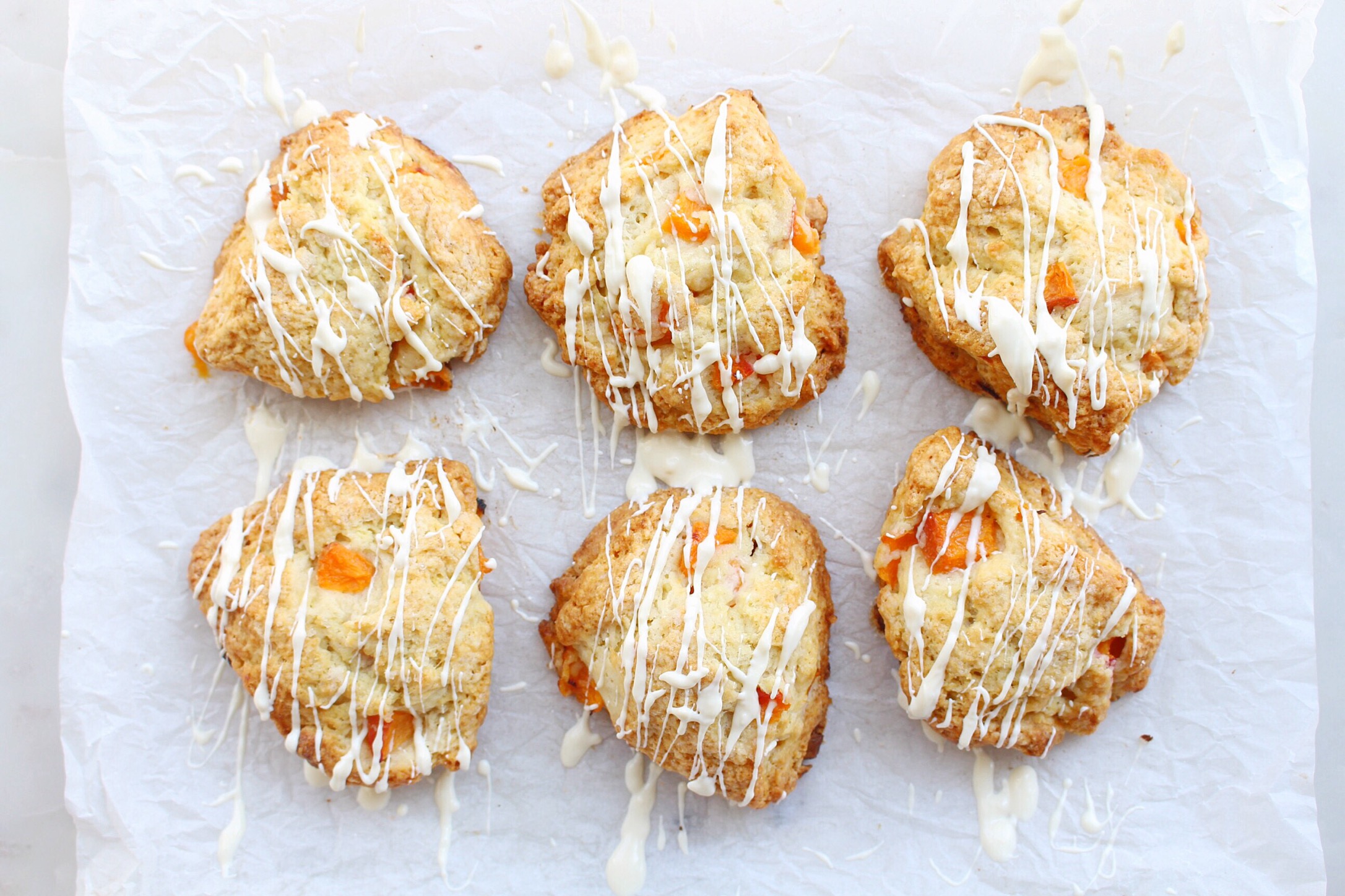 Good morning lovelies! So who else is so excited that Summer is finally here!? I just love summer – literally everything about it!
What are your favourite things about this gorgeous season? Here are a few of mine… Gorgeous sunshine, warm breezes, naps in the shade, aimless road trips, barefoot strolls, pink sunsets, long nights, early hikes, shorts & flip flops, sun kissed shoulders, freckled cheeks, beach days, sand castles, moonlight swims, sneaky splashes, salty hair, wet bathing suites, sandy toes, camping trips, camp fires, marshmallow roasting, s'mores making, BBQ everything, popsicle making, melting ice cream cones, farmers market wanders, & alllllll the fresh summer fruit! 
So yeah, I pretty much love everything about Summer, but I especially love the last one; summer fruits – mostly because baking with fresh fruit is probably my favourite thing ever. Case in point – these Fresh Apricot & White Chocolate Scones.