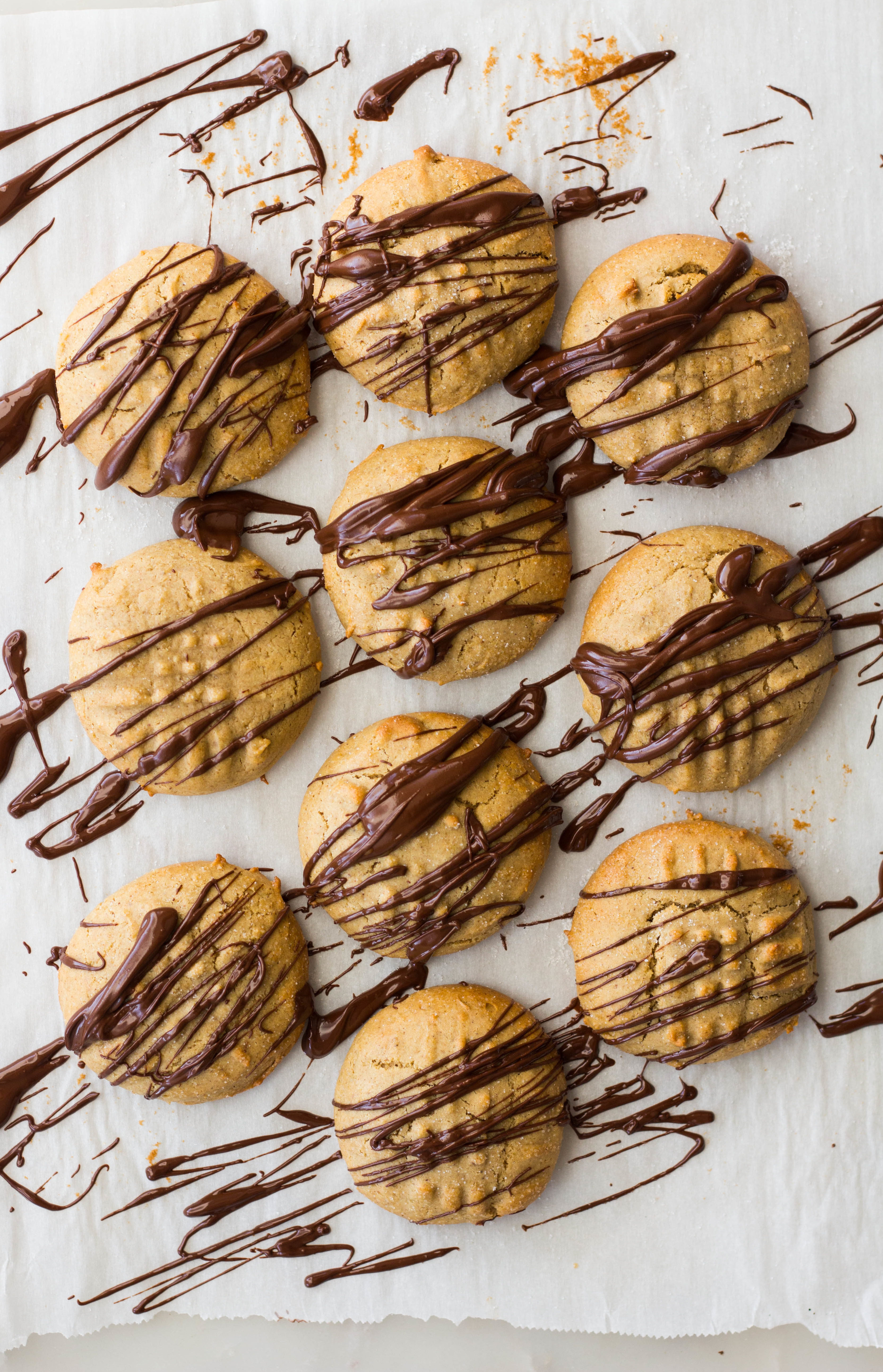 You guys… Vanilla. Peanut Butter. Protein. Cookies. You just know it's going to be a good day when your day starts with one of these bad boys, amiright?
I have to be honest – I have never been a big fan of protein powders. I think I have tried just about every brand / flavour available to me, and I have never been able to find one that I enjoy. I always find that they either just taste plain awful, or they taste okay at first, but then have a funky aftertaste, or a gritty texture or they are loaded with a bunch of ingredients that I'm really not comfortable putting in my body.
So when I tried Coast Protein Powders, I was absolutely blown away by not only by the nutritional info, but more so by how amazingly delicious they tasted. No weird aftertaste, no gritty texture. My life is totally changed.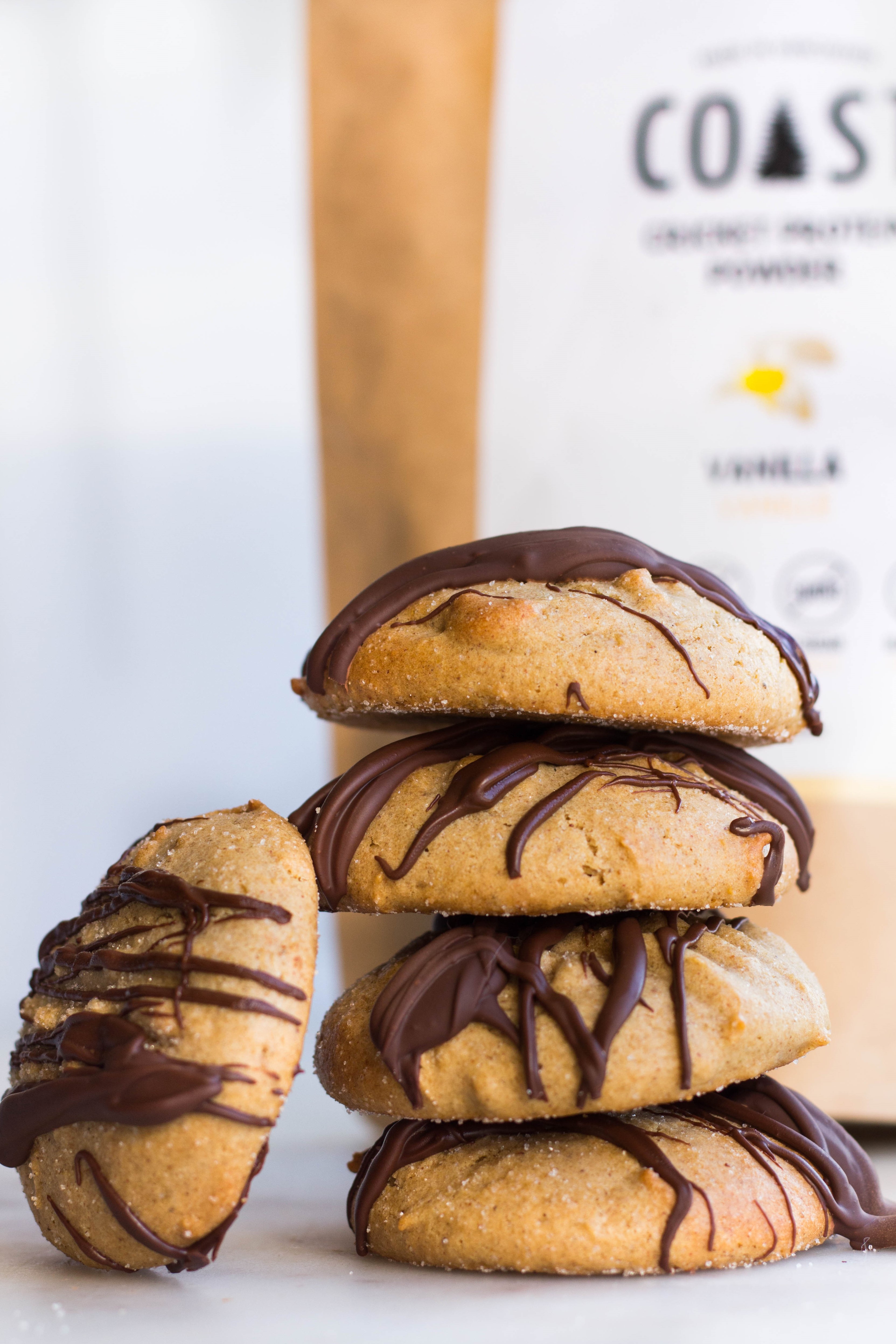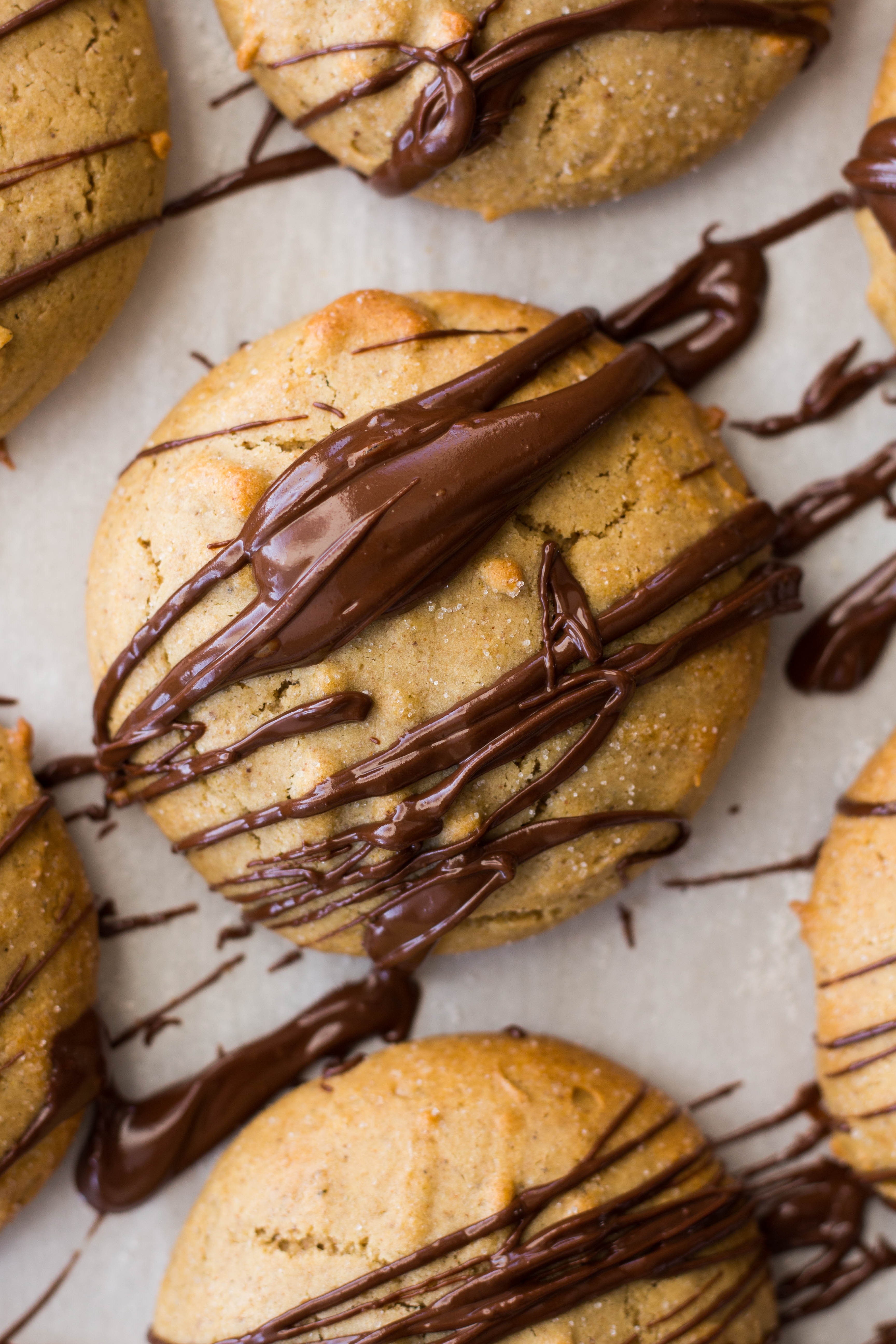 Coast Protein Powders are, Gluten Free, Dairy Free, have No Sugar and are packed with 19g of protein per serving. Both flavours (chocolate and vanilla) are made with less than 10 simple and clean ingredients. So if you are looking for a clean and delicious protein powder to add to your pantry, this is it.
So here's the interesting part… would you believe that Coast Protein Powders and Bars are made with cricket protein? Yup, you read that right – cricket protein. Now before you freak out, just trust me, they are incredible and you must give them a try. Now I know what you are thinking… Why crickets?  And to that I would recommend, reading these facts and checking out this awesome video . 
Not only do these powders taste amazing on their own in a protein shake or smoothie – but they make a delicious addition to baked goodies too. So far these Vanilla Peanut Butter Protein Cookies have been on repeat in my house for a week and I recently added the Chocolate Protein Powder to a batch of brownies … amazing. That's all I have to say.
One of the best things about this Protein Cookies is that it requires no special equipment. All you really need is a bowl, a wooden spoon, a few simple ingredients and you are golden.
I love eating one of these after a work out to quickly refuel when I am on the go. They have a soft, chewy, cakey texture and are loaded with delicious peanut butter, vanilla protein and drizzled with dark chocolate… what more could you ask for?
Here is the recipe peeps and stay tuned for more delicious and nutritious recipes featuring thee amazing protein powders!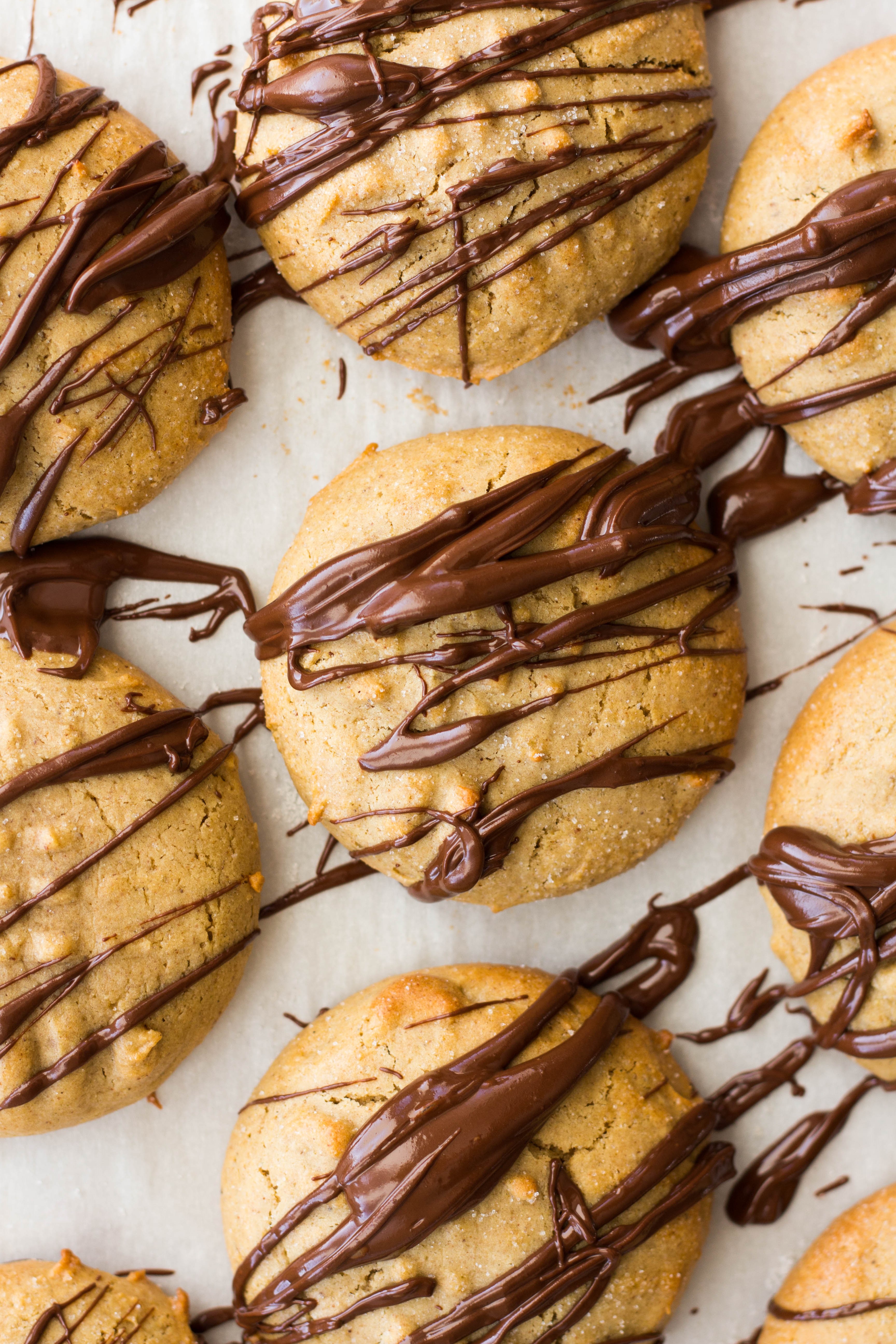 Vanilla Peanut Butter Protein Cookies
Makes 14 cookies
Things you need…
1/2 cup peanut butter
1/3 cup brown sugar
2 eggs
1/2 tsp vanilla
1/4 cup oat flour (if you don't have oat flour on hand, simply blend oats in a high speed blender until it resembles the texture of flour)
1/3 cup Coast Vanilla Protein Powder
1/4 tsp cinnamon
1/4 tsp salt (if your peanut butter is unsalted)
1/4 tsp baking soda
1/2 cup dark chocolate chips, melted
How to make…
Preheat your oven to 350F degrees and line a baking sheet.
In a large bowl, use a spatula to stir together the peanut butter and brown sugar until smooth. Add in the eggs and vanilla; Stir vigorously until combined.
In a separate bowl, whisk together oat flour, protein powder, salt, cinnamon and baking soda. Add to the wet ingredients and stir until combined.
Use a cookie scoop or a spoon to scoop out about cookie dough balls onto your prepared baking sheet – about 1 tbsp per ball. Dip a fork in some flour and press each dough ball down to create fork pattern in each cookie – be sure to dip your fork in to some flour in between each press, otherwise the dough will stick to your fork.
Place cookies into the oven and bake for 10-12 minutes or until the edges are golden. Remove from oven and allow to cool slightly. Drizzle with melted chocolate and allow the chocolate to set for 20 minutes or so.
Store cookies in an airtight container for up to 1 week.