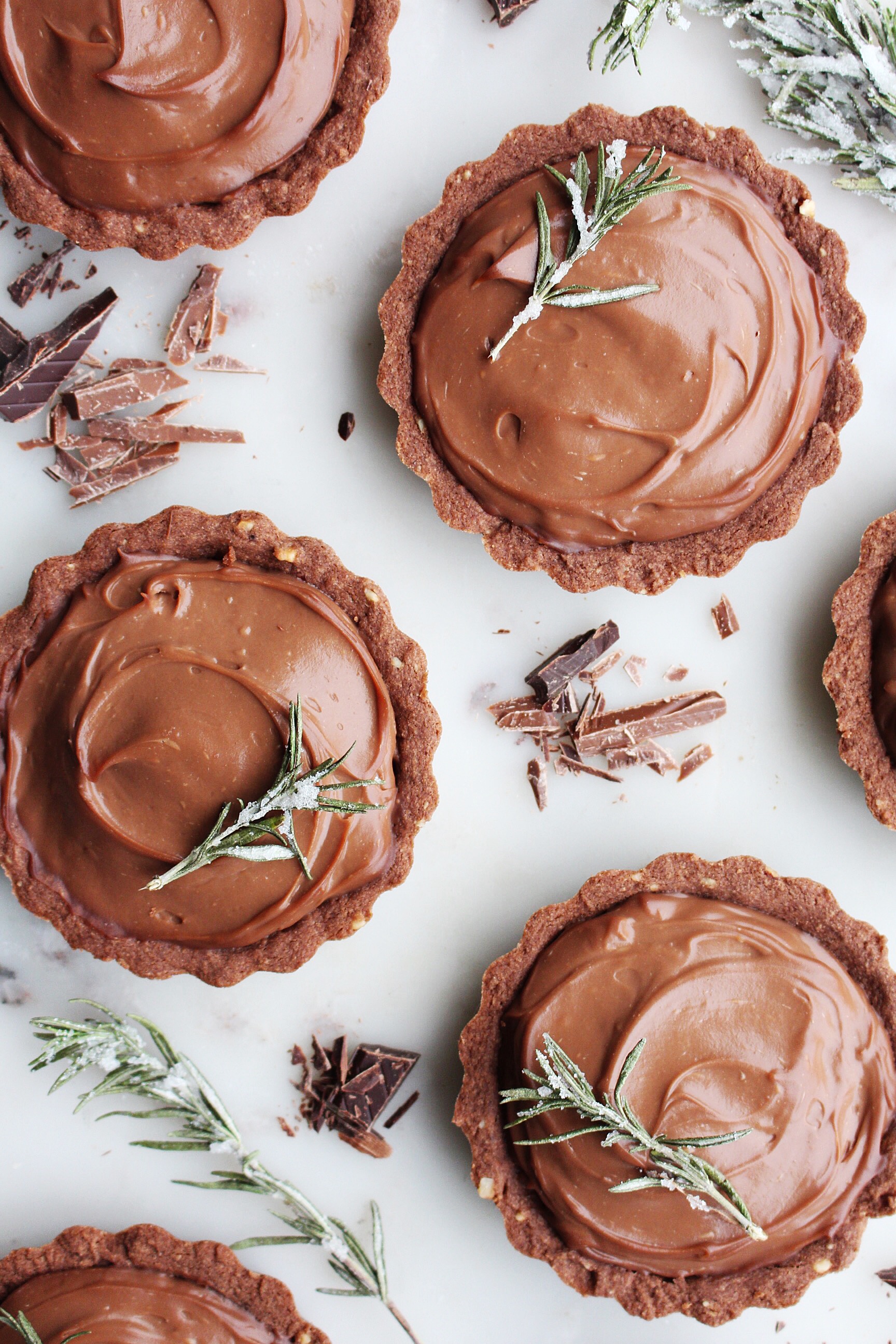 If there was one dessert I know I can always count on to please a crowd at a viewing party- it would without a doubt be homemade chocolate cream pie. There is just something truly magical about putting creamy, velvety smooth chocolate pudding into pie form & these Mini Lindt Chocolate Cream Pies are a testament to that.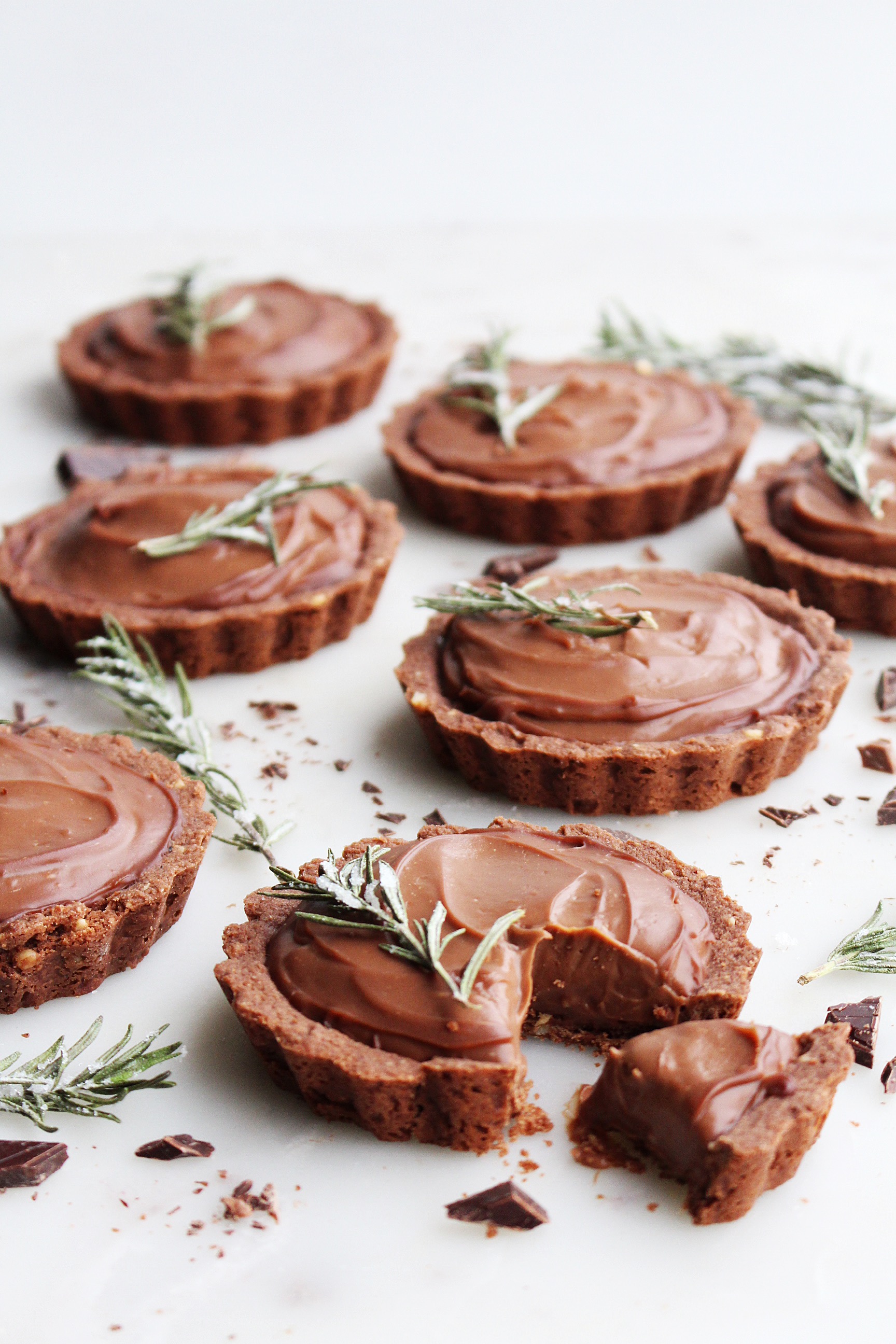 They have a toasted hazelnut chocolate shortbread crust, filled with silky dark and milk chocolate pudding. If you are anything like me, you might have a hard time not eating the chocolate pudding straight from the bowl, but trust me it is worth the self restraint once the tarts are assembled. These make a beautiful and decadent dessert for a party, and are simply irresistible when served with a dollop of freshly whipped cream.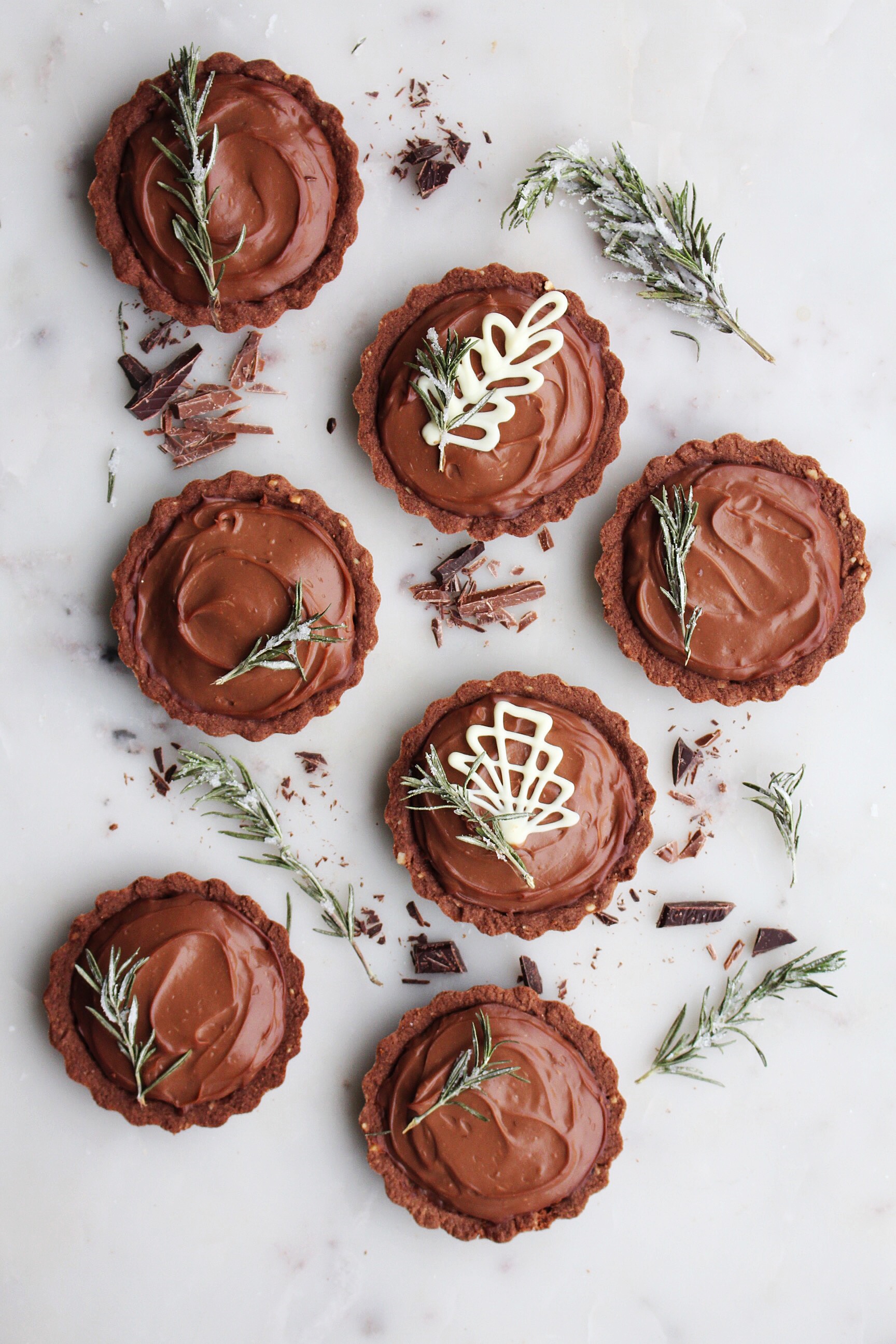 Recently I have also become a little obsessed with using sugared rosemary to adorn my desserts so that's what those pretty little rosemary sprigs are all about. Also I just have to say it took me nothing short of about a million tries to get those piped white chocolate designs right 😛 But it was definitely still a fun little project. These pies need no decoration, because their flavour alone speaks for itself – but if you do have a little extra time to dress them up, this was a really fun and simple way to do it.
You can find my recipe for these adorable little tarts on The Feed Feed website here 
Enjoy lovelies <3 <3